NFL Star J.J. Watt to Pay for Funerals of Santa Fe High School Mass Shooting Victims
NFL star J.J. Watt of the Houston Texans has offered to pay for the funeral services of all 10 people killed in Friday's shooting in Santa Fe High School, Texas.
The Houston Texans confirmed the star defensive end will pay for the funerals, reported ABC 13.
As news of the killings broke, Watt reacted in a two-word tweet: "absolutely horrific."
The shooter, 17-year-old Dimitrios Pagourtzis, allegedly opened fire on classmates using a shotgun and .38-caliber pistol at the school Friday, killing nine students and a teacher and injuring 10 other people.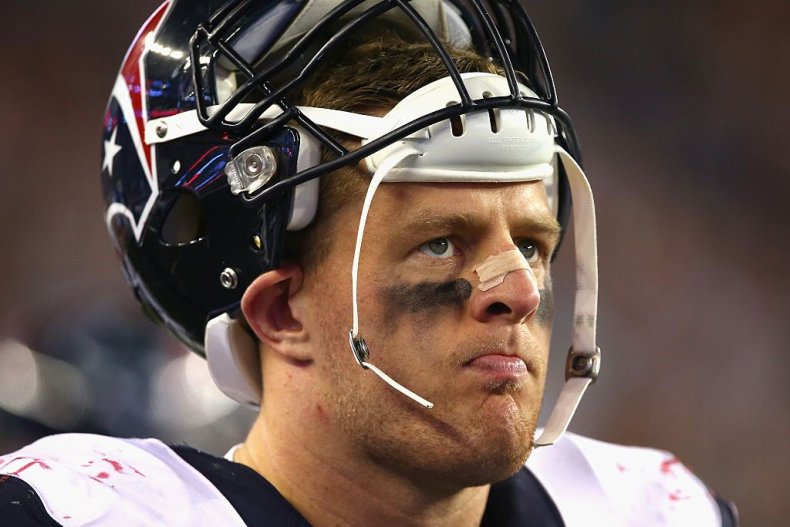 Students described fleeing in terror and barricading themselves in classrooms as the gunman launched the shooting spree. Pagourtzis was arrested by police at the scene and has been jailed without bond on a capital murder charge.
Watt previously used his wealth and celebrity status to help the Houston community during disasters, stepping in to help raise millions for victims of last year's Hurricane Harvey after it cut through Texas.
He won the 2017 Walter Payton Man of the Year award, awarded to the league's player most active in charity and voluntary work.