NFL Star Keeps Promise to Take Kids on Holiday Shopping Spree After Getting Traded 2,722 Miles Away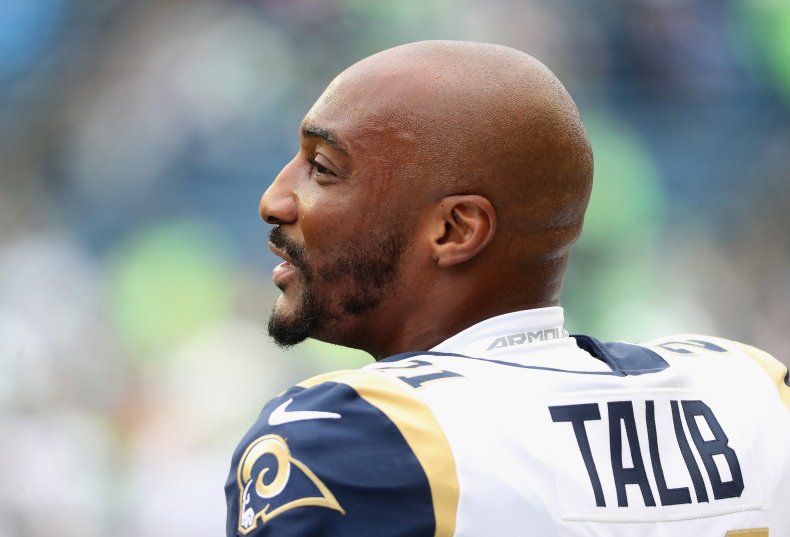 Even after being traded over 2,000 miles away from the Los Angeles Rams to the Miami Dolphins, NFL cornerback Aqib Talib stuck to his promise of taking a local California youth football team on a holiday shopping spree.
According to Google Maps, the most direct route from LA Memorial Coliseum, where Talib previously played, to the Hard Rock Stadium in Miami is 2,722 miles.
Talib, who is currently sidelined due to a rib injury, told reporters that he had no problem flying back to Los Angeles to fulfill his commitment to the Watts Rams football team.
"I'm on injured reserve, I'm not currently working, so I don't have any games or anything to get ready for," Talib said in a video posted to Twitter by ESPN's Lindsey Thiry. "I'm glad I didn't cancel it."
Talib was initially placed on the injured reserve by the Rams after suffering a fractured rib during the team's Week 5 matchup against the Seattle Seahawks. Despite being placed on the injured reserve list, he was still eligible to be traded, and the Rams took advantage in an effort to free up contract space. According to ESPN's Adam Schefter, the Rams received a future draft pick in return for Talib going to the Dolphins.
Talib was also accompanied by his Rams teammate, safety John Johnson.
The shopping spree was orchestrated by the Aqib Talib Motivation Foundation as part of a number of different charity events during the winter, called the Holiday Huddle of Hope. "Aqib Talib's Motivation Foundation, with the help of Santa, will host a festive holiday event for 50 local area unprivileged at-risk youth children who would otherwise have a very limited or even no Christmas type holiday," the Motivation Foundation writes on their website.
In a Twitter video posted by Nick Hamilton of Nitefall Media, Talib explained how important it was to him to take the Watts Rams on the shopping spree.
"Even after being traded, I wanted to make sure we still get that group of kids taken care of," Talib said.
"Thank you to @aqibtalib21, @iamjohnthethird & the @21MotivationFo for spreading the holiday cheer and taking us on an epic shopping trip," the Watts Rams wrote on their Twitter account.
Although he is no longer a member of the LA Rams, this is not the first time the team has helped the Watts Rams. In July of this year, the Los Angeles Rams partnered up with the team to help improve the lives of the young children in Los Angeles.
According to the LA Rams team website, the partnership will help fund all of the football components of the Watts Rams program. "The two football organizations will develop joint programs that focus on character development and community service," the LA Rams wrote on their website.
Talib and Johnson were not the only NFL stars giving back on their day off. Three other members of the LA Rams, Michael Brockers, Tanzel Smart and Sebastian Joseph-Day took children from the Boys & Girls Clubs of Conejo Valley on a similar shopping spree.
"Huge THANK YOU to the Brockers Youth Foundation for supporting our members this holiday season! We had a blast shopping at @target with @mbrockers90 @sirbashalot and @tj_bchillen. We truly appreciate all your support and generosity this holiday season," the club wrote on their Instagram account.