NFL Star Russell Okung Calls Out Elon Musk in Billboard Over Bitcoin Mining: 'Stick To Space'
NFL star Russell Okung called out Tesla and SpaceX CEO Elon Musk over Bitcoin mining in a new billboard that says "stick to space."
A photo of the billboard was posted to social media by Darren Rovell of ActionNetwork with a caption that said, "Pro Bowl tackle and Bitcoin advocate @RussellOkung launches billboards today to dismiss narrative put out by @ElonMusk over Bitcoin mining energy use."
The billboard states, "STICK TO SPACE, ELON," and includes the name of Okung's website Bitcoinis.com.
According to Decrypt, Okung launched his "Stick to space, Elon," campaign on Wednesday, targeting Musk's recent criticism of Bitcoin mining's energy use.
In May, Musk announced that Tesla would no longer accept Bitcoin as a form of payment for electric vehicles, citing its "insane" energy use.
Decrypt reported the billboards will be erected in Miami, ahead of the city's Bitcoin 2021 conference. Mobile billboards will also be placed near SpaceX's launch facility in Brownsville, Texas, and Tesla's facility in Santa Clara, California, according to Decrypt. In a press release obtained by Decrypt, the campaign said that the billboards are "meant to provide a gentle reminder to the public that Musk has been around Bitcoin for only a few months and is not an authority in this domain."
The Bitcoin 2021 Conference Twitter account also posted a photo of a mobile billboard that says, "Stick to space, Elon."
Okung told Decrypt via email that "Bitcoin is humanity's best shot at freedom. The public narrative needed correction as Elon apparently misunderstands its true benefit to our species...No individual is a threat to Bitcoin in the grand scheme of things. In Elon's words, it is inevitable. His impact on Bitcoin is temporary."
Newsweek reached out to Okung through his Bitcoinis website for further comment.
While Bitcoin's price tumbled after Musk's tweet in April, the world's most popular cryptocurrency has risen by 8 percent in the past week and is currently trading over $38,000, according to CoinDesk.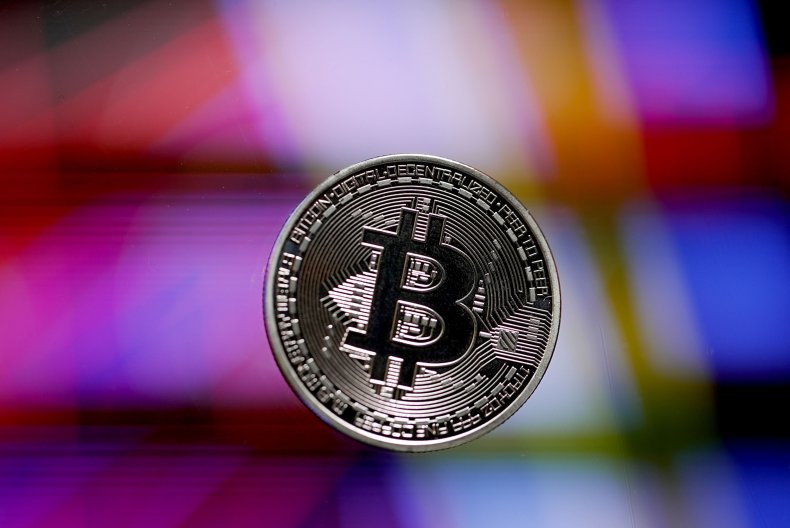 This is not the first time Okung has promoted Bitcoin, as he made headlines in December 2020 after claiming the Carolina Panthers were paying his salary in Bitcoin. Shortly after his claims, a spokesperson for the NFL told The Verge the claims were "Not accurate," and added that "his people are converting some of the money into bitcoin" after the team paid his salary in U.S. dollars.
Okung also recently helped to fund a Bitcoin-sponsored car at the recent Indianapolis 500.
"We're making history today. The Bitcoin Car," Okung wrote in a tweet showing a video of the Bitcoin-sponsored car.