Trump's Base Is Abandoning the NFL Ahead of Super Bowl 2018, Poll Shows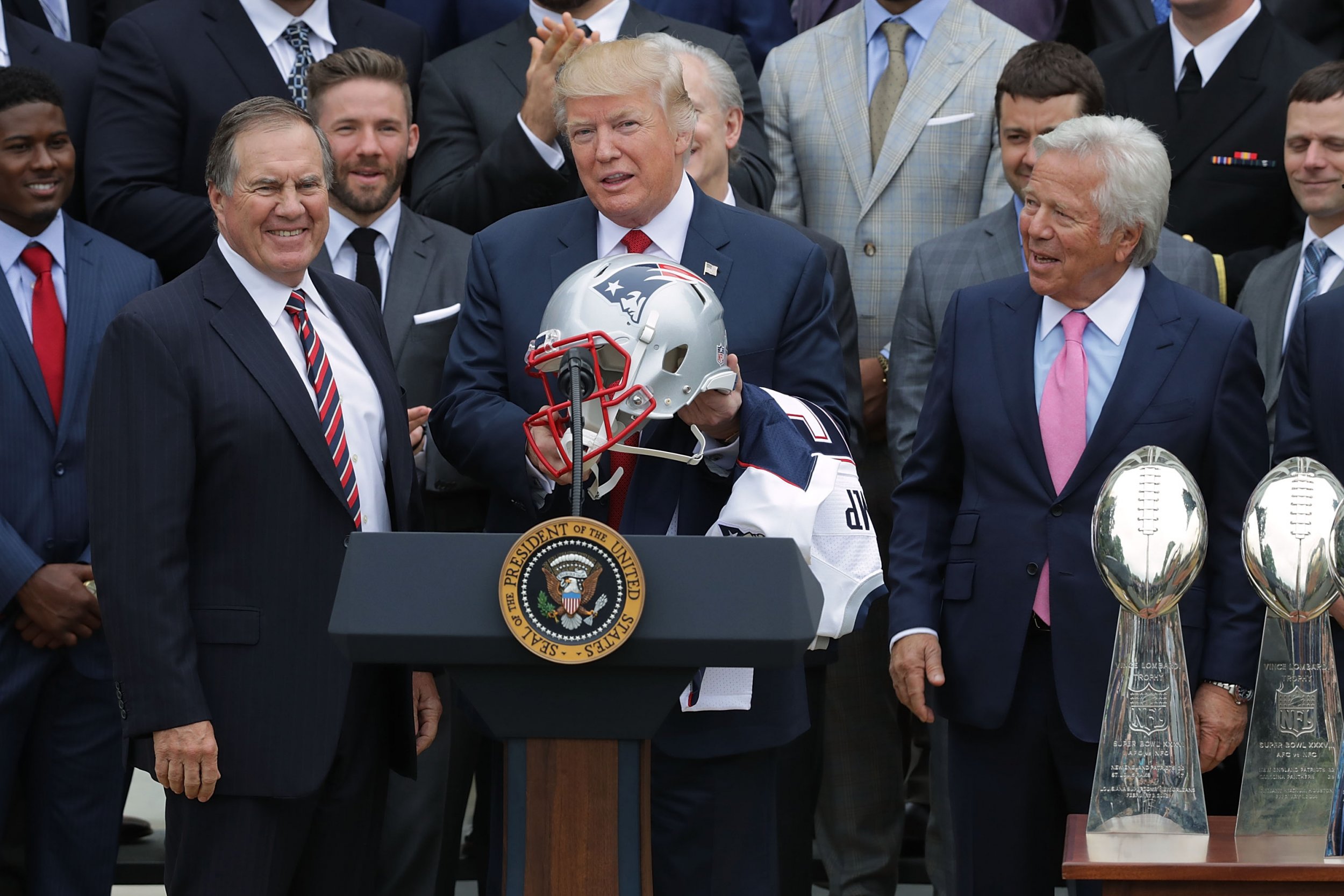 Ahead of Sunday's Super Bowl, a new poll shows a plummeting interest in the NFL among Americans over recent years.
An NBC News/Wall Street Journal survey found that the number of Americans who follow the country's most popular sport closely has dropped 9 percent, down to 51 percent, over the past four years.
The groups registering the biggest decline match up with those who strongly backed President Donald Trump in the 2016 election. In 2014, among the NFL's key demographic of men aged 18 to 49, 75 percent said that that followed the sport closely. Four years on, the number has drastically lowered, down to 51 percent.
The drop follows Trump's own regular attacks on the league in recent months. The president slammed NFL players last year for taking a knee during the national anthem in protest of racial inequality and police brutality.
There have been similar declines in interest among men without college degrees (down 23 points) and white men (down 22 points)—demographics that also supported Trump in large numbers.
But there are other reasons for the NFL's declining viewing figures. Potentially among those is that now nearly half of parents don't want their kids to be playing football.
Forty-eight percent of parents said they would deter their children from playing the sport and encourage them to take up another, according to the poll.
Parents would appear primarily concerned with the damage that football can do to the human brain. In July last year, The New York Times detailed a report from a neuropathologist that found that of 111 brains of NFL players, 110 were found to have Chronic Traumatic Encephalopathy (CTE)—a degenerative disease linked to repeated damage to the head.
A medical study, published last September, found that those who play football before the age of 12 suffer mood and behavioral problems later in life at significantly higher rates.
Still, it's not all bad news for the NFL. One thing that hasn't decreased is the price for a 30-second ad during the Super Bowl. Most companies are paying a massive $5 million—or $166,667 per second.
Trump's Base Is Abandoning the NFL Ahead of Super Bowl 2018, Poll Shows | U.S.