NFL Forges Ahead With Super Bowl LV Plans Despite Dr. Fauci Warning Football Season Likely to Be Disrupted
The NFL is adopting a "business as usual" approach as far as preparation for Super Bowl LV is concerned, despite warnings that football is the perfect environment to spread the novel coronavirus.
Florida is scheduled to host the Super Bowl for the second consecutive season next year, with Super Bowl LV due to be played on February 7, 2021 at Raymond James Stadium, the home of the Tampa Bay Buccaneers.
Aside from having to scrap plans to hold the draft in Las Vegas last month and conducting it remotely instead, the NFL has emerged relatively unscathed from the coronavirus pandemic so far.
On Thursday, the league released its 256-game slate for 2020 and remains confident the regular season will begin as planned on September 10, despite ongoing concerns around coronavirus.
Organizers in Tampa Bay are adopting a similar approach, even though a lot can change in the eight months between now and the Super Bowl.
"If things were to come up or things were to change along the way, or needed to be changed along the way, we would do so," Rob Higgins, executive director of the Tampa Bay Sports Commission, was quoted as saying by Florida-based broadcaster Bay News 9.
"That's what we do as event planners. But right now the total focus has been on [hosting Super Bowl LV on] February 7."
Higgins' comments come just a day after Dr. Anthony Fauci, the director of the National Institute of Allergy and Infectious Diseases (NIAID), warned football provided the ideal environment for coronavirus to be transmitted.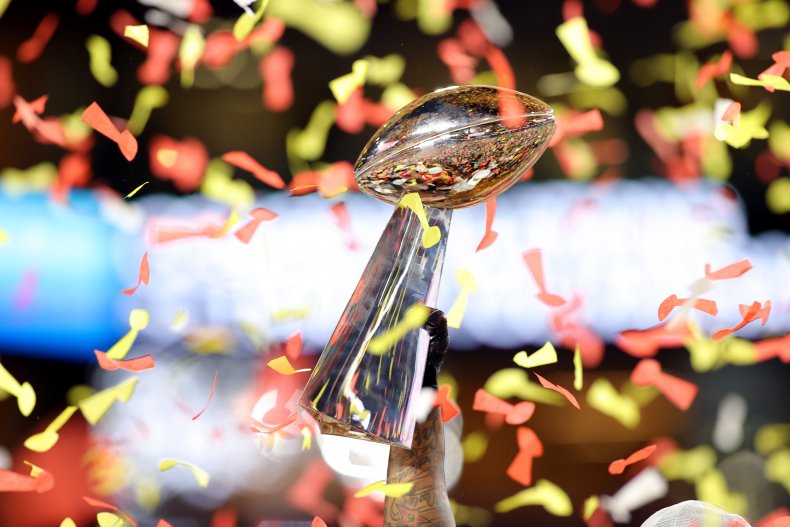 "Sweat as such won't transmit it," he was quoted as saying by NBC's Peter King in his Football Morning in America column.
"But if people are in such close contact as football players are on every single play, then that's the perfect set up for spreading."
Fauci, a key member of President Donald Trump's coronavirus task force, also added widespread testing was a crucial requirement to bring football—and sports as a whole—back.
"I would think that if there is an infected football player on the field—a middle linebacker, a tackle, whoever it is it—as soon as they hit the next guy, the chances are that they will be shedding virus all over that person.
"If you really want to be in a situation where you want to be absolutely certain, you'd test all the players before the game."
Before the NFL released its schedule last week, league commissioner Roger Goodell sent a memo to the 32 franchises listing the protocols to reopen training facilities that have to be in place by May 15.
In the document, which was obtained by the Associated Press, Goodell outlined the different steps that constitute the NFL's plans to deal with the pandemic. To begin with, only 50 percent of a team's non-playing personnel will be allowed into the training facilities on a single day.
Goodell added the league was already working on the second phase of the protocols, but plans had yet to be finalized.
"We will continue to closely monitor developments, consult with leading experts and be prepared to make any changes necessary as circumstances warrant," Dr. Allen Sills, the NFL chief medical officer, said in a statement last week.
As the chart below provided by Statista shows, over 1.34 million cases of coronavirus have been reported in the U.S. as of Monday morning, by far the highest tally of any country in the world.
Over 80,600 deaths have been recorded in the U.S. and over 232,700 people have recovered, according to Johns Hopkins University, which has been tracking the outbreak using combined data sources.
More than 286,800 people have died globally since the outbreak of coronavirus was first identified in Wuhan, a city located in China's central Hubei province, late last year. There have been over 4.2 million confirmed cases globally.