NFL Suspends Giants WR Odell Beckham Jr. for One Game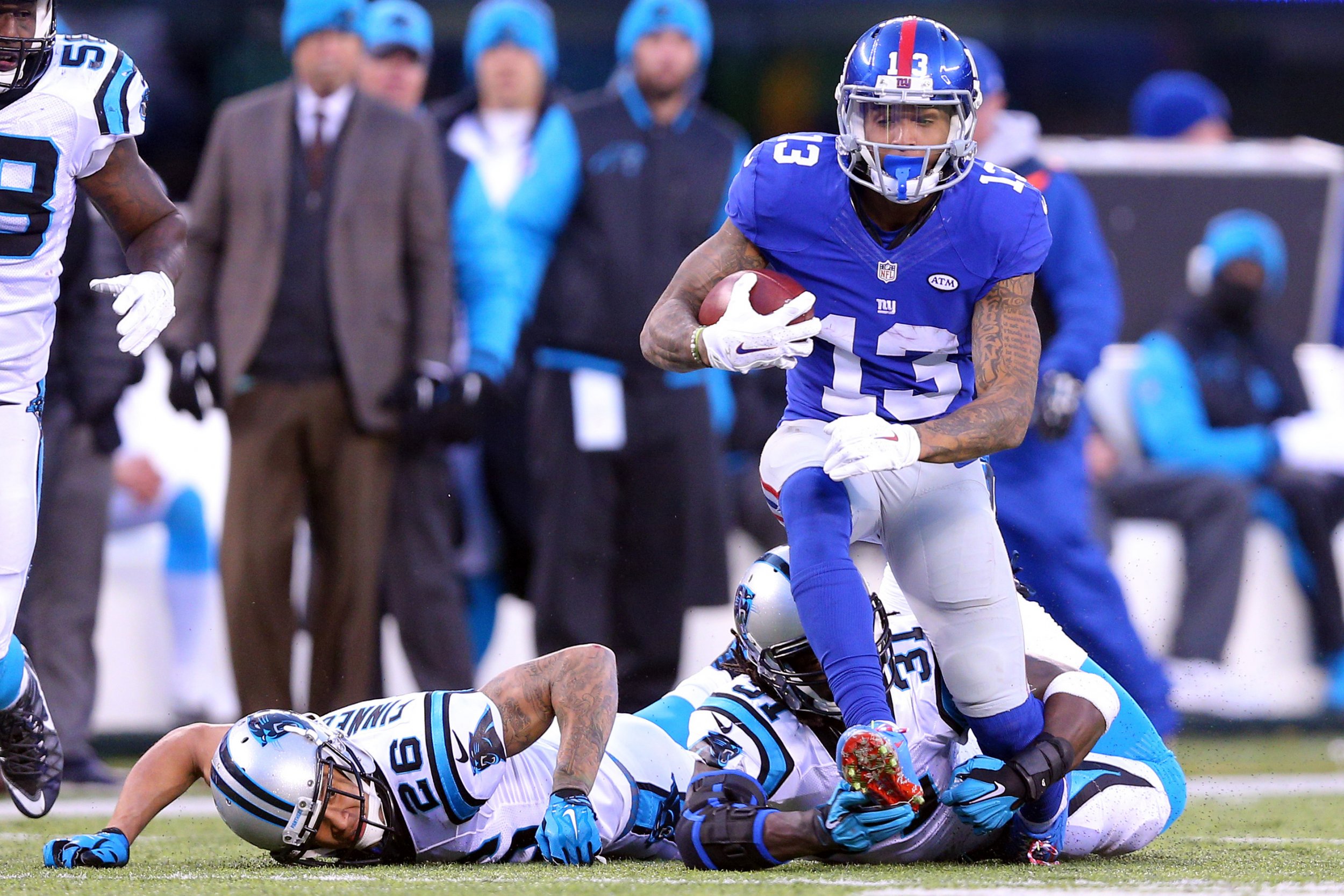 The NFL has officially suspended Giants' wide receiver Odell Beckham Jr. for one game following his actions during the team's 38-35 loss to the Carolina Panthers on Sunday. The news comes by way of the NFL's Vice President of Football Communications Michael Signora.
Beckham Jr., one of the top receivers in the league this year, had an abnormally rough Sunday. The star pass catcher was shut down for most of the afternoon by Panthers' cornerback Josh Norman, and responded by throwing a series of tantrums, which often turned violent. He was penalized four times during the game, a high number for a wide receiver, and three of the flags were for personal fouls.
The ugliest moment of the game came when Beckham Jr. barreled into a play late to deliver a blow to Norman's head. Many believed Beckham Jr. should have been ejected for the hit, and it was expected that a suspension—or at least a heavy fine—would be handed down by the league.