NFL Trade Deadline Rumors 2018: Demaryius Thomas to Texans, Tate to Eagles, Other News Ahead of Deadline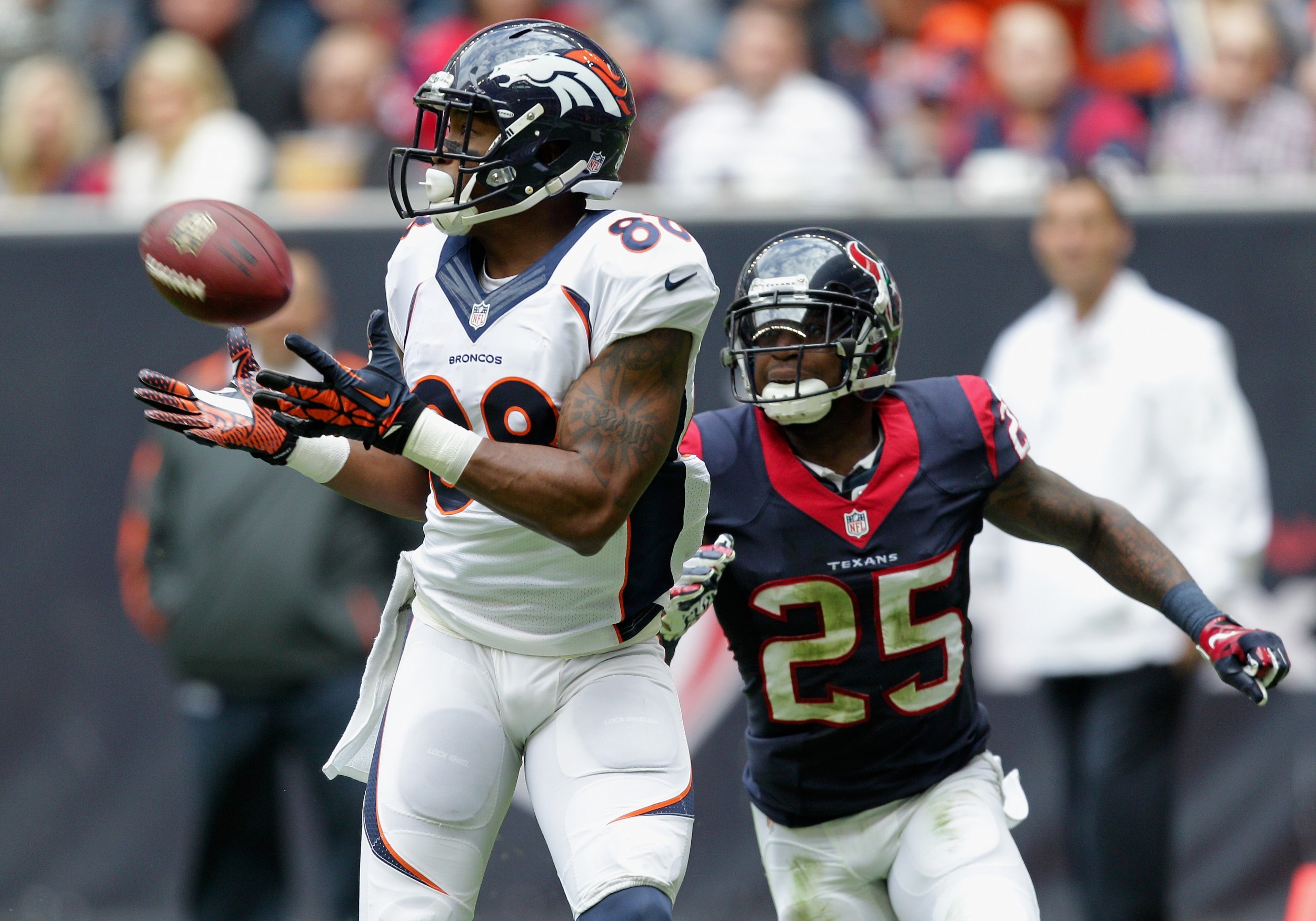 The NFL trade deadline is Tuesday at 4 p.m. ET and, with it, a flurry of rumors and reports on the latest rumors.
Reports suggest one major move has already gone down—Denver Broncos wide receiver Demaryius Thomas has been traded to the Houston Texans. NFL Network's Ian Rapoport reported he had been dealt for a fourth round pick and a swap of seventh rounders.
"By trading Demaryius Thomas to Houston, Denver sheds $4 million in cap space this season and $14 million next season," ESPN's Adam Schefter added on Twitter.
Here are some of the other reports and rumors out there amid the big news that Thomas was traded.
Golden Tate
Shortly after the Thomas news, a report of another wide receiver being moved surfaced. Schefter reported Detroit Lions wideout Golden Tate had been dealt to the Philadelphia Eagles for a third round draft pick. Tate, in excitable fashion, also reported the news himself on Twitter.
Le'Veon Bell
Schefter posted that the disgruntled Pittsburgh Steelers start would not be traded at the deadline because he had not yet reported to the team, meaning he could not be dealt.
New England Patriots looking?
Fox Sports' Jay Glazer reported the Pats were looking for "a bonafide premium wide receiver, offering up high draft choices for that." But that was before two big names—Thomas and Tate—were successfully dealt elsewhere. What happens next in New England, if anything, remains to be seen.
Chiefs looking for defensive help
Multiple folks floated the idea that Kansas City could be potential landing sports for New York Giants defensive backs Landon Collins and Janoris Jenkins.
Defensive players on the block
Rapoport listed a few other solid defensive players who could be moved on Tuesday, including the Cleveland Browns linebacker Jamie Colins, Green Bay Packers defensive back HaHa Clinton-Dix and Oakland Raiders pass-rusher Bruce Irvin.
Correction: An earlier version of this story incorrectly identified which team Thomas was traded to.