NFL Trade Rumors: Are Philadelphia Eagles Interested in Le'Veon Bell, LeSean McCoy, DeVante Parker?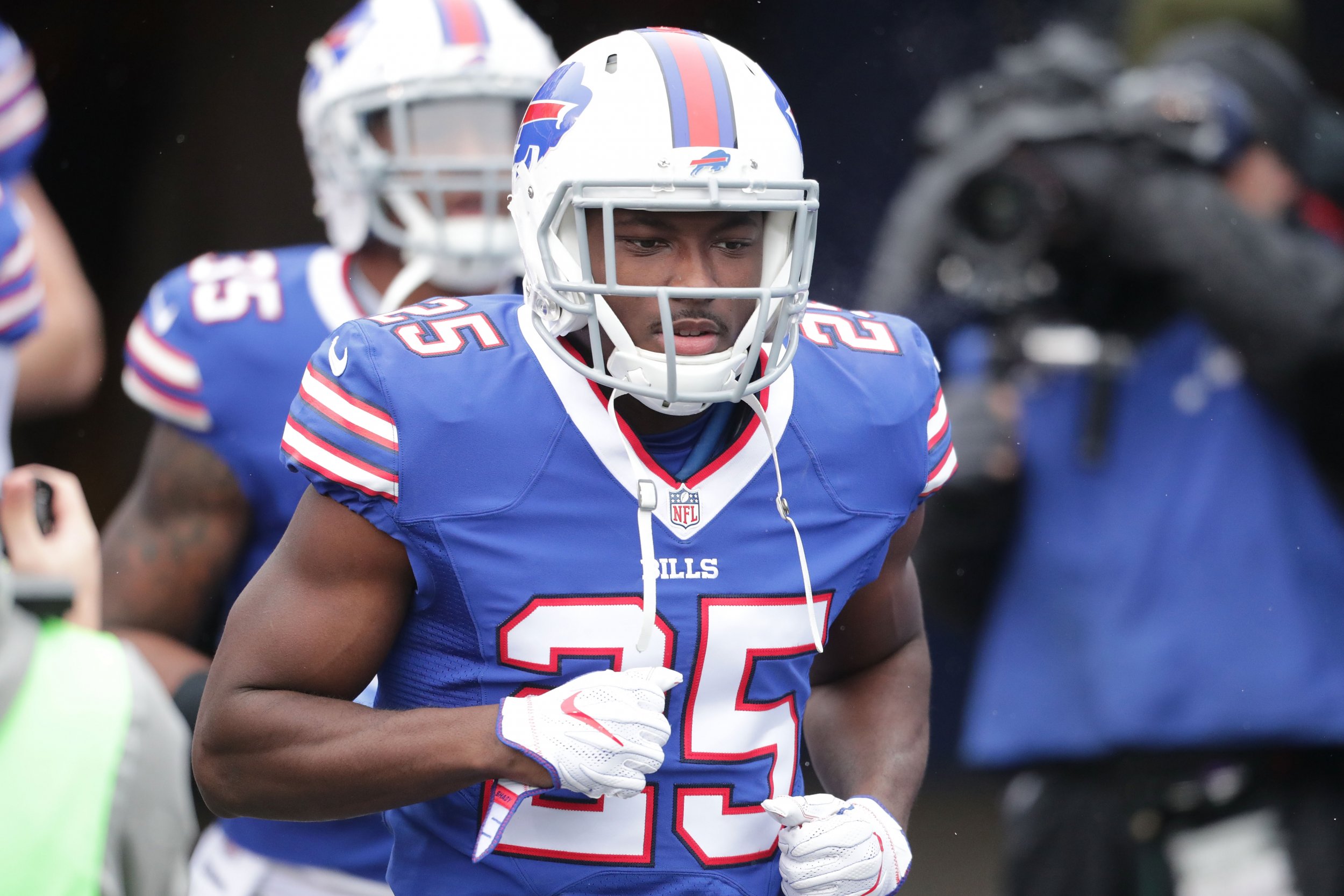 The Philadelphia Eagles are expected to be active buyers leading up to the NFL trade deadline.
As previously reported, the Eagles have interest in a reunion with Buffalo Bills running back LeSean McCoy -- who spent his first six NFL seasons in Philadelphia -- and are reported to also have "remained in contact" with the Bills, as well as the Pittsburgh Steelers for running back Le'Veon Bell, according to NJ.com.
Both players would fill a need at running back after starter Jay Ajayi underwent surgery on a torn ACL two weeks ago, which ended his season after only four games.
The Eagles are also reportedly still interested in Arizona Cardinals cornerback Patrick Peterson amid secondary struggles, according to NFL insider Jason La Canfora.
Philadelphia is also reportedly interested in Miami Dolphins wide receiver DeVante Parker, who is expected to be dealt before the deadline, multiple sources confirmed to NJ.com. The Dolphins are reportedly interested in receiving a third round pick as compensation for Parker.
Here's a look at several other trade rumors around the league:
Three teams interested in Amari Cooper
Oakland Raiders wide receiver Amari Cooper has reportedly received interest from the Dallas Cowboys, Indianapolis Colts and Washington Redskins, according to ESPN.
According to the report, the Cowboys have done "an inordinate amount of due diligence" in researching about the wide receiver in recent days as they look to fill their biggest position need.
Cooper, who was selected by Oakland at No. 4 overall in the 2015 NFL Draft, made consecutive Pro Bowl appearances during his first two NFL seasons. However, he was limited to just 48 catches for 680 yards and seven touchdowns in 14 appearances last season.
Cooper is currently in the concussion protocol after experiencing a big hit during last week's loss to the Seattle Seahawks in London. Oakland is currently on a bye week and will resume play on Oct. 28 against the Indianapolis Colts.
Saints looking for a DB
The New Orleans Saints are reportedly interested in trading for a defensive back and are believed to be interested in Peterson, a former standout at LSU, according to La Canfora.
The Saints have already lost nickel corner Patrick Robinson (ankle) and safety Kurt Coleman has seen limited action.
La Canfora also reports that New Orleans could be interested in several other former first round draft picks including Oakland Raiders cornerback Gareon Conley, Denver Broncos cornerback Bradley Roby and New York Giants cornerback Eli Apple.