NFL Trade Rumors: Philadelphia Eagles targeting Buffalo Bills' LeSean McCoy, Arizona Cardinals' Patrick Peterson?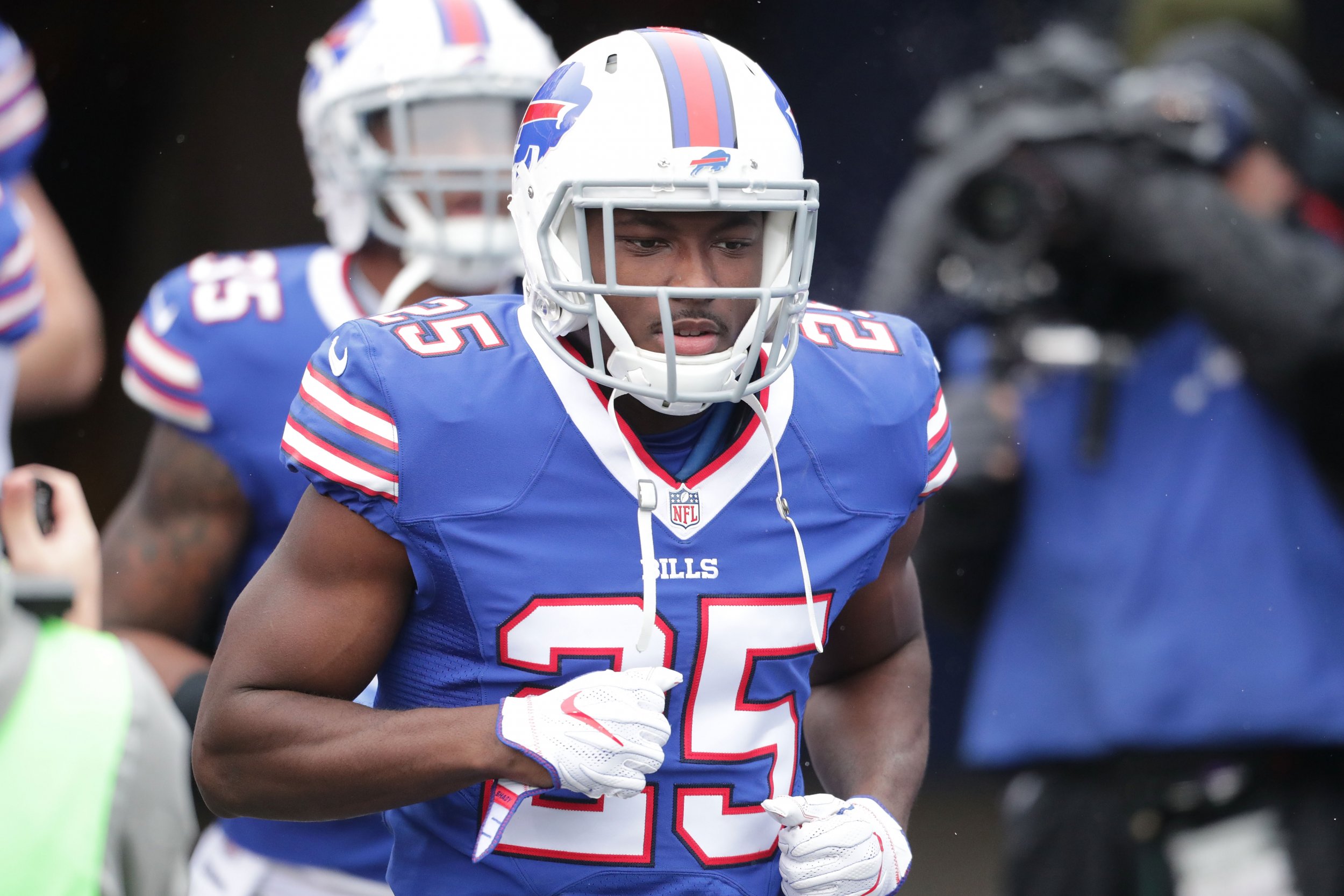 The Philadelphia Eagles are rumored to be interested in two former All-Pro players filling key needs after a disappointing start to their 2018 season.
The defending Super Bowl champions have reportedly expressed interested in Buffalo Bills running back LeSean McCoy -- who spent his first six NFL seasons in Philadelphia -- and could be among several teams looking to trade for Arizona Cardinals cornerback Patrick Peterson.
Philadelphia starting running back Jay Ajayi underwent surgery on a torn ACL last week, which ended his season after only four games.
The Eagles also have a huge need at the cornerback position as opposing team's continue to successfully target struggling starting cornerback Jalen Mills.
Here's a look at where the Eagles and other NFL teams stand regarding recent trade rumors.
LeSean McCoy return to Philly reportedly "unlikely"​
Philadelphia reportedly reached out to Buffalo about a potential deal, although Bills head coach Sean McDermott refused to confirm or deny the discussion, according to Sporting News.
However, an unidentified source told NFL Network that the Bills are unlikely to trade McCoy and plan on keeping him for the 2019 season. "There is a long way to go before a trade even becomes possible," the source confirmed.
Cardinals listening to offers for Patrick Peterson
Arizona is expected to be extremely active during the trade deadline and would reportedly be willing to deal Peterson, according to Jason La Canfora of CBS Sports.
La Canfora confirmed that the front office was "keeping an open mind about moves to reposition the franchise for the future" as it continues its transition to Josh Rosen as a franchise quarterback.
The 28-year-old cornerback will demand a high price in terms of trade value, but has an extremely team-friendly salary that includes $11 million in 2019 and $12 million in 2020.
Eagles defensive coordinator Jim Schwartz confirmed that he doesn't plan on benching Mills despite his struggles this season. However, replacing him with one of the league's best cornerbacks could be a better option and Philadelphia will likely be among the tems interested in Peterson.
Raiders possibly shopping Amari Cooper, Karl Joseph
The second Jon Gruden era has already seen the Raiders part ways with several of their best players, most notably Pro Bowl pass rusher Khalil Mack, who was traded to the Chicago Bears prior to Week 1 of the regular season.
That strategy seems unlikely to change, according to FOX Sports' Jay Glazer, who reported that Oakland is going through a "complete fire sale" and could trade starting wide receiver Amari Cooper and safety Karl Joseph during an appearance on FOX NFL Sunday.
Both Cooper and Joseph were first round draft picks in 2015 and 2016, respectively.
Could Odell Beckham Jr. be traded to a division rival?
It's obvious that Odell Beckham Jr. isn't happy with the Giants, despite signing a 5-year, $95-million extension this offseason. Beckham tip-toed around questions regarding whether starting quarterback Eli Manning was still the best option for the team during an interview with ESPN's Josina Anderson last Sunday and was shown having another sideline meltdown during Thursday's 34-13 loss to the Eagles.
According to Pat Leonard of the New York Daily News, owner John Mara followed the star wide receiver around after the game and feels as if he's "on notice." Beckham has reportedly shown interest in playing in Los Angeles, which would include the stacked Rams offense, but also the Chargers, who are in desperate need for a No. 1 receiver as Keenan Allen's productivity continues to decline.
The Dallas Cowboys are also in desperate need of a wide receiver, although it seems unlikely that the Giants would be willing to send Beckham to a division rival.