NFL TV Schedule: What Time, TV Channel is the Dallas Cowboys vs. Houston Texans Preseason 2018 Game Tonight?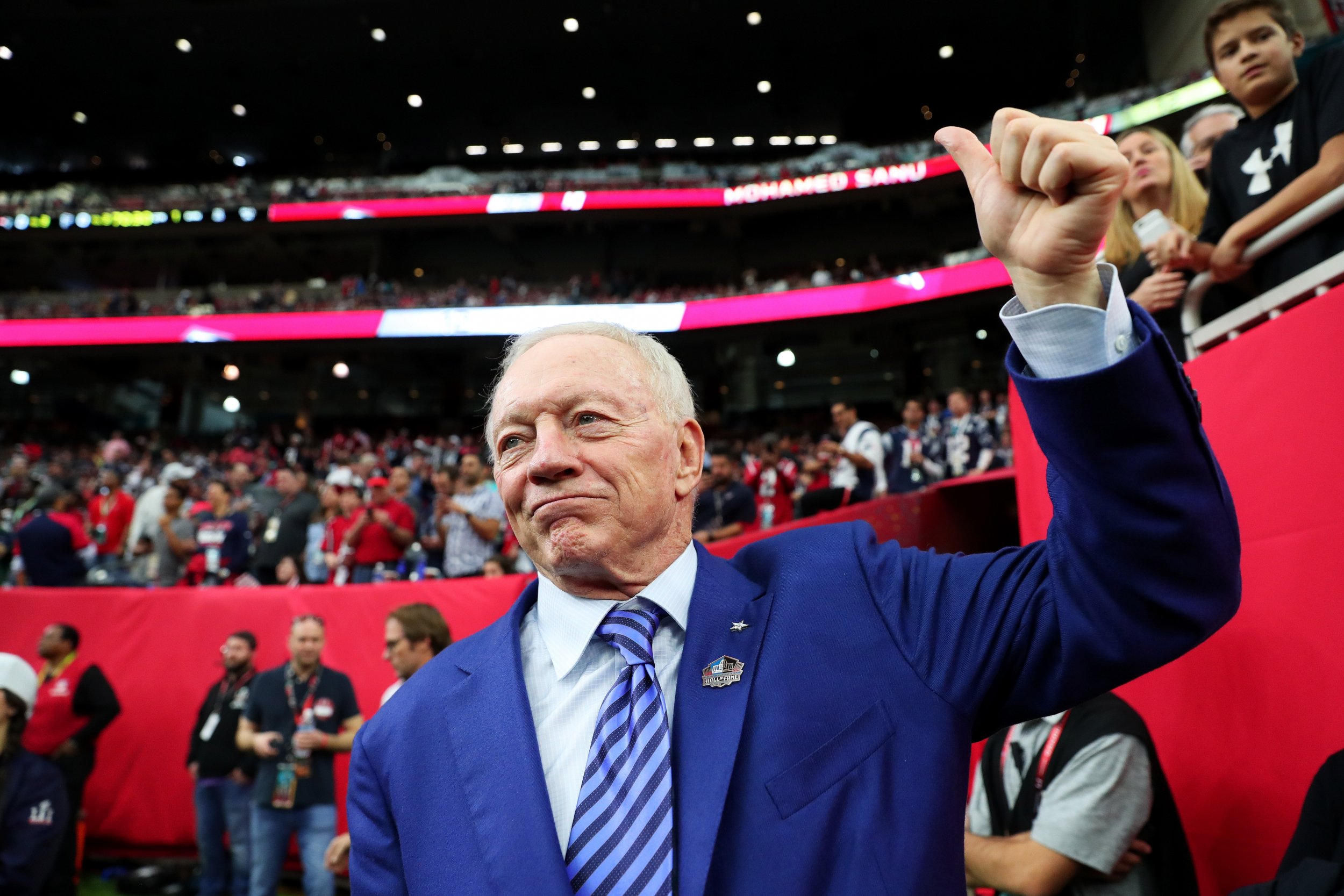 The outcome of preseason games may not matter, but interest always runs higher when two teams from Texas meet. That's the scenario tonight in NFL preseason week 4 action. It's the Dallas Cowboys vs. Houston Texans.
We have local TV channels for Dallas and Houston below and all the game information about when, where to watch tonight.
Don't expect to see Dak Prescott and Ezekiel Elliott in action for the Cowboys. Week four preseason games are typically when the starters take a seat. But it's a good time for second-team players to get a full half of action in, while the final players trying to make the 53-man roster get extended play, with tension building among the competitors.
"Definitely. I think the more difficult decisions you have to make, that obviously means that you have a competitive roster," Texans coach Bill O'Brien said. "I think all of the positions are very competitive. I think there's just different discussions at certain positions and we'll be having those discussions on Thursday night."
Here's how, when, where to watch the Cowboys vs. Texans tonight, including local TV channels in Dallas and Houston:
Time: 8 p.m. ET
Odds: Houston -4; over/under 34.5
Live Stream: fubotv.com
Dallas Cowboys TV Channels: KTVT (CBS/11 - Dallas) ; KABB (FOX/29 - San Antonio); KEYE (CBS/42 - Austin); KOCB (CW/34 - Oklahoma City); KQCW (CW/19 - Tulsa); KWKT (FOX/44 - Waco TX); KFXK (FOX/51 - Tyler TX); KTEN (ABC/10.3 - Sherman TX); KJTL (FOX/18 - Wichita Falls TX); KRBC (NBC/9 - Abilene TX); KSAN (NBC/3 - San Angelo TX); KCIT (FOX/14 - Amarillo TX); KMYL (My/14 - Lubbock TX); KBTV (FOX/4 - Beaumont TX); KVCT (FOX/19 - Victoria TX); KRIS (NBC/6 - Corpus Christi TX); KRGV (ABC/5 - Harlingen TX); KYLX (CBS/13 - Laredo TX)
KMID (ABC/2 - Midland TX); KFOX (FOX/14 - El Paso); KRQE (FOX/13.2 - Albuquerque); KLRT (FOX/16 - Little Rock); KFTA (FOX/24 - Fayetteville AR); KTAL (NBC/6 - Shreveport LA); KTVE (NBC/10 - Monroe LA).
Houston Texans TV Channels: KTRK (ABC/13 - Houston) ; WOAI (NBC/4 - San Antonio); KVUE (ABC/24 - Austin); KFDM (CBS/6 - Beaumont TX); KETK (NBC/56 - Tyler TX)
KCEN (NBC/6 - Waco TX); KZTV (CBS/10 - Corpus Christi TX); KGBT (CBS/4 - Harlingen TX); KXVA (FOX/15 - Abilene TX); KIDY (FOX/6 - San Angelo TX); KPEJ (FOX/24 - Odessa TX); KDBC (CBS/4 - El Paso)