NFL TV Schedule: What Time, TV Channel Is Green Bay Packers vs. Minnesota Vikings 2018? Livestream, Watch Online, Live Score Update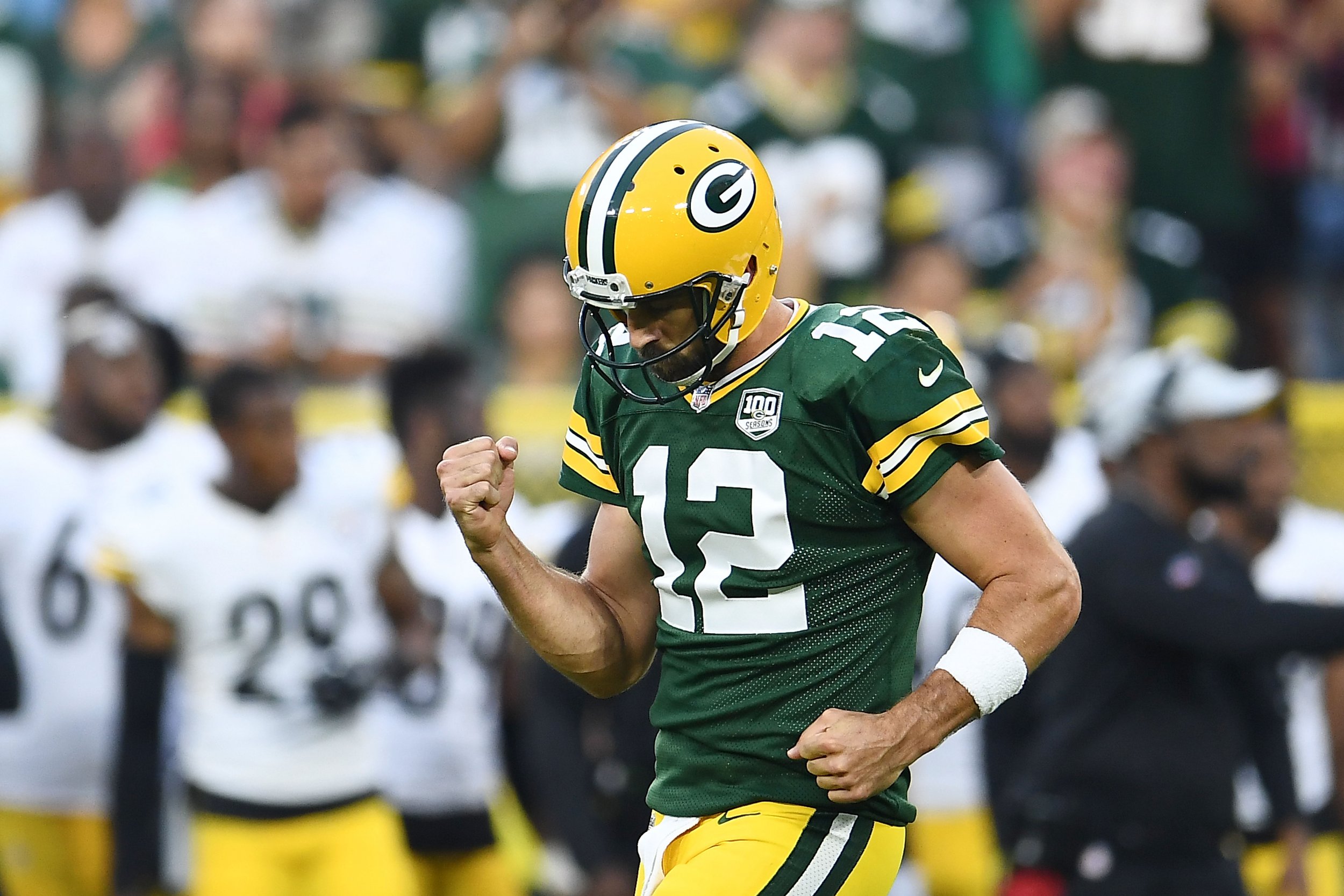 It's time for the Green Bay Packers to get before the home crowd in the NFL 2018 season, and they've got a good one to start with in week 2: Green Bay Packers vs. Minnesota Vikings 2018 from Lambeau Field in Green Bay.
And good news for Packers fans, according to the latest update: Packers quarterback Aaron Rodgers does plan to play despite his left knee injury, according to a report from ESPN.
Once the game starts, you can find Packers vs. Vikings live score updates here and also see at the bottom of the story for a Twitter feed.
See Packers vs. Vikings time, TV channel, live streaming info and odds below. At the bottom of the story you can find live score updates once the game begins.
Packers vs. Vikings
Time: 1 p.m. ET
TV Channel: Fox
Live Streaming: Watch Live with fuboTV - Try free trial or FoxSportsGO
Odds: Packers -1; over/under 46
Both the Packers and the Vikings are 1-0 to start the season, but Green Bay quarterback Aaron Rodgers suffered an injury in the season opener. He's scheduled to start and play, but the question remains of how he can perform. Rodgers was held out of practice this week, getting his injured knee healed. Minnesota is preparing as if Rodgers will be 100 percent on Sunday.
"I don't know if he's mobile. I don't know if he can run. We don't know anything," Vikings defensive end Everson Griffen said, according to the AP. "We're just going to go in with a game plan, that he's running and we're going to go out there and execute our assignment."
These teams both compete in the NFC North so it's an always-important matchup. Rodgers believes he can have enough mobility to compete.
"I think as you saw the other night, just because I wasn't escaping the pocket, I was still moving in the pocket — subtle movements on the throw to (receiver Davante Adams) up in the pocket, and subtle movements on the throw to (Randall Cobb) on the last touchdown of the game," Rodgers said.
For the Vikings, the big key against the Packers will be defense – a unit they worked hard to improve during the off-season.
From the AP: "The Vikings made their biggest splash of the offseason by signing quarterback Kirk Cousins in free agency, but the following day they made another significant addition with Sheldon Richardson. The sixth-year defensive tackle, after a quiet preseason, immediately made his presence felt in his first real game for Minnesota with six tackles, a half-sack and a team-high three hits on San Francisco quarterback Jimmy Garoppolo.
"During a sack by defensive end Danielle Hunter, Richardson pushed Garoppolo off his spot and steered him toward his teammate."
Below are Packers vs. Vikings 2018 live score updates (on a mobile phone you may have to click on the link): Tweets by packers
NFL TV Schedule: What Time, TV Channel Is Green Bay Packers vs. Minnesota Vikings 2018? Livestream, Watch Online, Live Score Update | Sports