NFL 'Virtual Offseason' Program Would Allow Teams to Send Apple Watches, Kettlebells to Its Players
The NFL and its players association have agreed to a deal that will allow teams to send kettlebells, Apple watches, bands and other training equipment to players as an incorporation of a virtual offseason training schedule during a worldwide pandemic.
The league has said it plans to make its 2020 football schedule as if the season will go on as planned. All major sports leagues in America have either suspended or completely canceled their seasons or events because of the COVID-10 crisis, otherwise known as the coronavirus pandemic.
With NFL facilities closed around the country because of protocols set by the league—along with those by federal, state and local laws—the NFL and NFL Players Association (NFLPA) agreed upon a revised, and virtual, training program that will allow players three weeks of instruction via video teleconferencing for workouts, classroom instruction and other training that can be done remotely, according to a report on NFL.com.
The agreement would allow teams to send its players training tools like resistance bands, kettlebells and health-monitoring devices, like Apple watches, as part of their training. However, the cost of tools sent could not exceed $1,500, according to NFL Network's Tom Pelissero.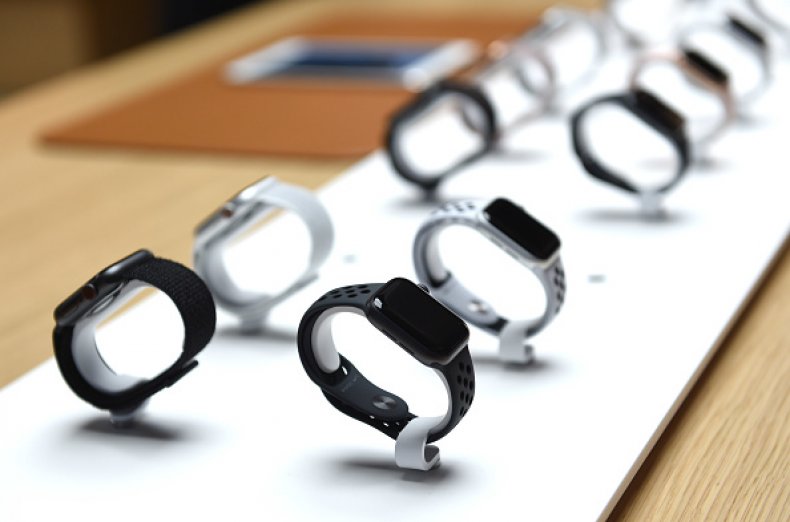 The virtual programs can begin April 20, which is next Monday. However, despite any lifting of local and state protocols, no teams can do on-field workouts until all 32 teams in the league have been cleared for large gatherings and, well, that social distancing measures have ended during the pandemic.
The league and players association agreed Monday on the program in a vote, according to a statement from NFLPA.
"Both our Executive committee and Board of Player Reps have voted unanimously to approve a virtual offseason program up until the start of training camp," the statement read. "We will be sending out all the details and setting up calls with players and agents for how this will work shortly."
Each team has a three-week window—beginning next week—that concludes June 26, according to the report.
The coronavirus was first detected in Wuhan, China during late 2019, and by April 13, nearly 2 million people worldwide have tested positive for the virus, and there have been more than 119,000 deaths around the globe.
In the United States, there have been more than 580,000 cases—the most by any country. The U.S. has more than 23,000 deaths so far, which also leads all countries.
President Donald Trump said on March 29 he expects the number of cases and deaths in America to peak by April 12, and that the social distancing guidelines have been extended to April 30. Trump also said he expects a "full recovery" by June 1.
The NBA was the first major sports league to indefinitely suspend its season, when it took action on March 11, after a player from the Utah Jazz tested positive for coronavirus. Since then, every major sports league in the world has either canceled or postponed until further notice.