NFL 2017 Week 1: How to Watch, Live Stream the Patriots vs. Chiefs Season Opener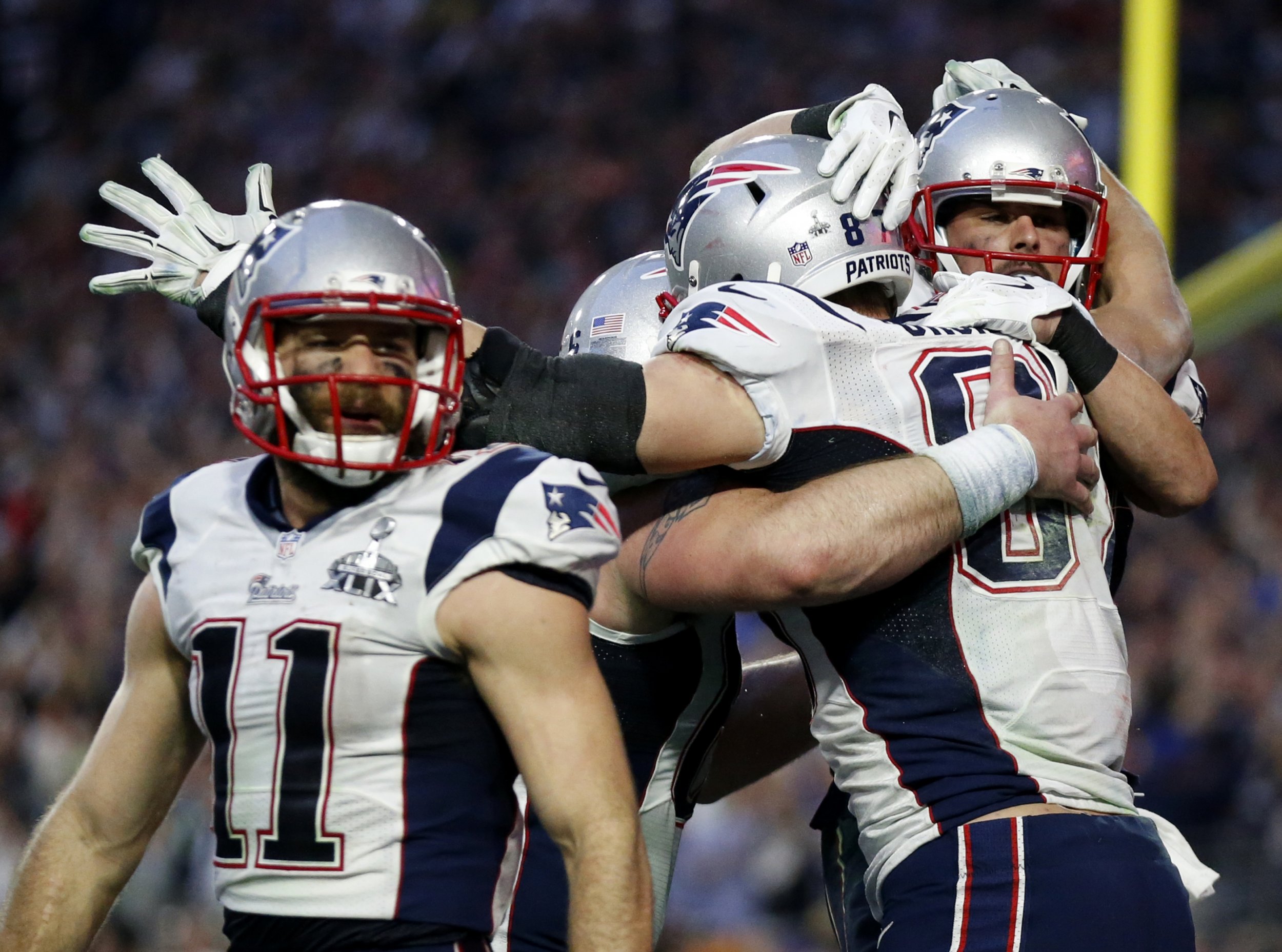 The 2017 NFL season begins Thursday night as the New England Patriots square off against the Kansas City Chiefs. Since 2004, the season's first game has been held on a Thursday, with the reigning Super Bowl champion playing host. With the Patriots trailing 28-3 well into the third quarter of 2016's biggest game, it looked liked tonight's season opener would be held in Atlanta, but the Patriots engineered the greatest comeback in Super Bowl history, and the game will instead take place Foxborough, Massachusetts. The Pats will be favorites against the Kansas City Chiefs, a team with Super Bowl aspirations of their own. It should be a good game. So, how can you watch it?
Related: Will Roger Goodell attend Patriots' NFL season opener?
The game will air on NBC at 8:30 p.m. ET, which is great if you have a nice, big television. The NFL this season is making its games more accessible to cord cutters. Unfortunately, it's not going to be that much easier for those without TVs to take in the season opener. The only other legal option is to stream the game on NBC Sports Live Extra, which requires a cable subscription.
In 2016, the NFL allowed Twitter to stream 10 Thursday Night Football games. To Twitter's dismay (and Facebook's and YouTube's, who also sought the to stream the games), Amazon secured third-party streaming rights for 2017 after shelling out $50 million for 10 Thursday games, plus a Christmas Day game.
"We're focused on bringing our customers what they want to watch. Prime members want the NFL," Jeff Blackburn, Amazon's head of business development and entertainment, said in April. "For us, this is about starting to bring live sports to our Prime members all around the world."
Here are the games that Amazon Prime members will have access to this season:
Week 4: Bears @ Packers, 9/28 at 8:25 p.m. ET
Week 5: Patriots @ Buccaneers, 10/5 at 8:25 p.m. ET
Week 6: Eagles @ Panthers, 10/12 at 8:25 p.m. ET
Week 7: Chiefs @ Raiders, 10/19 at 8:25 p.m. ET
Week 8: Dolphins @ Ravens, 10/26 at 8:25 p.m. ET
Week 10: Seahawks @ Cardinals, 11/9 at 8:25 p.m. ET
Week 11: Titans @ Steelers, 11/16 at 8:25 p.m. ET
Week 13: Redskins @ Cowboys, 11/30 at 8:25 p.m. ET
Week 14: Saints @ Falcons, 12/7 at 8:25 p.m. ET
Week 15: Broncos @ Colts, 12/14 at 8:25 p.m. ET
Week 16: Steelers @ Texans, 12/25 at 4:30 p.m. ET
It may not seem like much, but it's a big step for the fiercely traditional NFL. When the league's current contracts with CBS, Fox and NBC expire after the 2022 season, it's not out of the question that streaming services may be in a position to grab an even larger piece of the action.
If you want to watch the Patriots' first game since claiming their fifth Super Bowl in the past 16 seasons, however, you'll either need a TV with an antenna, a cable subscription and a working computer or a ticket to the game itself.