NFL 2017 Week 2: How to Watch and Live-Stream Sunday's Games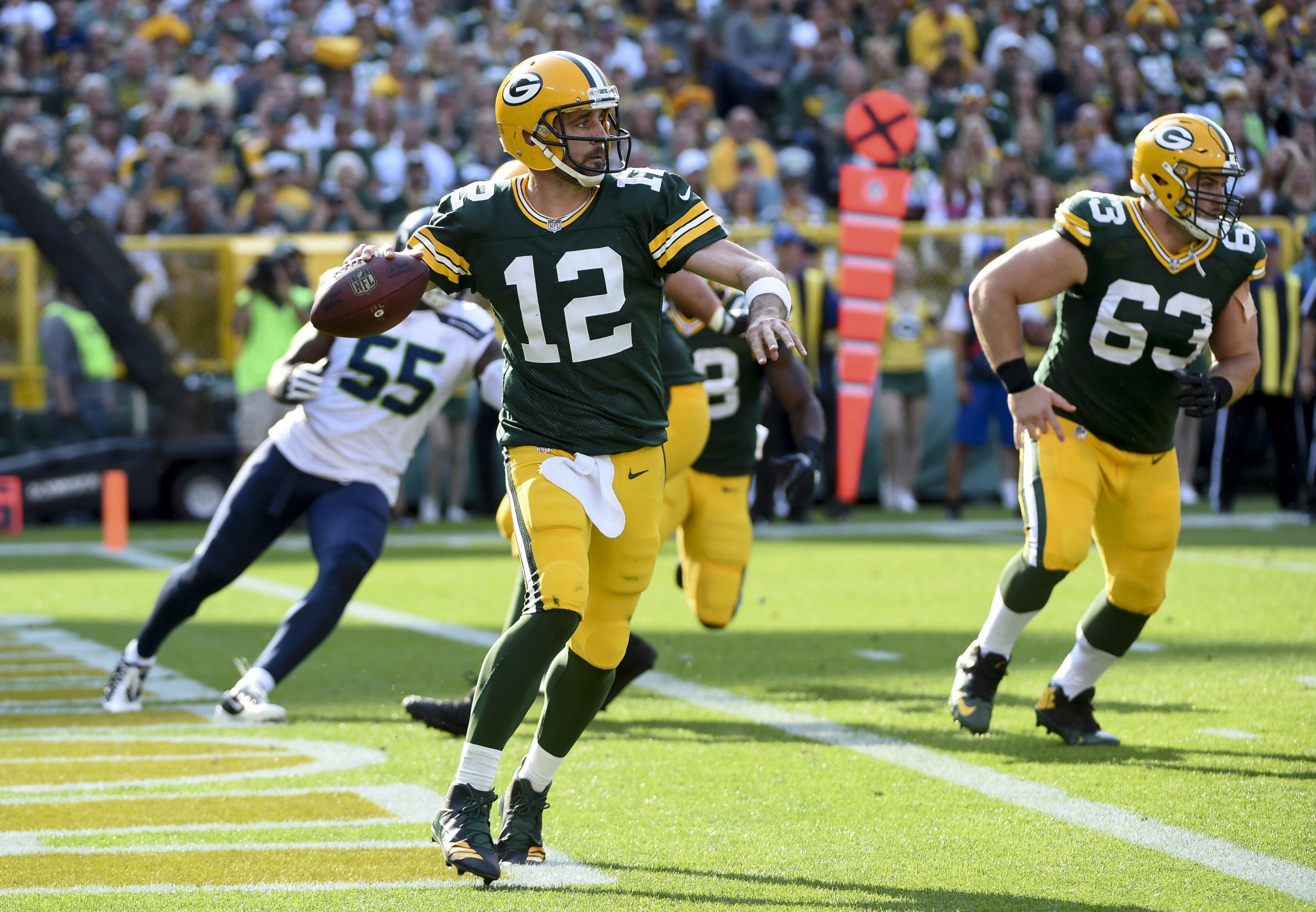 Save for an entertaining last-minute cameo by ESPN sideline reporter Sergio Dipp, the first week of the 2017 NFL season was pretty lackluster. Week 2 got off to a horrible start with Thursday's game between the Houston Texans and Cincinnati Bengals. After getting drubbed 29-7 by the Jaguars in Week 1, the Texans eeked out a 13-9 win against Cincinnati, who after two games has still not scored a touchdown. Thrilling.
Despite Thursday night's disaster, Sunday promises what should be some great matchups:
The Minnesota Vikings, who were dominant last Monday against the Saints, will travel to Pittsburgh to take on Ben Roethlisberger, Antonio Brown, Le'Veon Bell and the Steelers, who barely squeaked past the lowly Browns in Week 1.
No one had Titans/Jaguars circled on their calendars preseason, but the Jaguars' defense dismantled the Texans in Week 1, and now the suddenly interesting north Florida squad will host the Titans, who most have pegged as the eventual AFC South champions. If they can't beat the Jags on the road, though, they'll already be in a 0-2 hole.
It's tough to beat the Broncos in the thin air of Denver, especially early in the season when players are still warming up to the conditioning demands of the brutal NFL schedule. If any team can do it, it's the Dallas Cowboys, whose league-best offensive line has allowed them to control the clock and wear out opposing defenses, while keeping their own off the field and fresh. The altitude won't be their only obstacle in Denver, as Broncos defensive end Von Miller might be the best pass rusher in the NFL.
The Patriots and Saints, two teams with high-powered offenses, looked terrible in Week 1, and now they'll battle to see who can avoid a 0-2 start to the year. Playing in the weak AFC East, the Patriots are far more capable of crawling out of an early-season hole than the Saints, who must contend with the Panthers and Falcons, 2016 and 2017's NFC Super Bowl teams, as well as the upstart Buccaneers. The NFC South could be tough this year.
Sunday night will bring us a rematch of last season's NFC Championship Game. The Packers impressed in Week 1 with a home win against the Seahawks, while the Falcons looked shaky as they pulled out a close win against the depleted Chicago Bears. This will be the Falcons first game in the brand new Mercedes-Benz Stadium, so you can bet they'll be fired up to prove that they are once again the team to beat in the NFC.
Here's how to watch:
Cleveland Browns @ Baltimore Ravens
TIME: 1 p.m. ET
TV: CBS
STREAM: CBS All Access
ANNOUNCERS: Andrew Catalon, James Lofton, Steve Tasker
Buffalo Bills @ Carolina Panthers
TIME: 1 p.m. ET
TV: CBS
STREAM: CBS All Access
ANNOUNCERS: Kevin Harlan, Rich Gannon
Arizona Cardinals @ Indianapolis Colts
TIME: 1 p.m. ET
TV: Fox
STREAM: Fox Sports Go
ANNOUNCERS: Chris Myers, Daryl Johnston, Laura Okmin
Tennessee Titans @ Jacksonville Jaguars
TIME: 1 p.m. ET
TV: CBS
STREAM: CBS All Access
ANNOUNCERS: Spero Dedes, Adam Archuleta
Philadelphia Eagles @ Kansas City Chiefs
TIME: 1 p.m. ET
TV: Fox
STREAM: Fox Sports Go
ANNOUNCERS: Kevin Burkhardt, Charles Davis, Pam Oliver
New England Patriots @ New Orleans Saints
TIME: 1:00 p.m. ET
TV: CBS
STREAM: CBS All Access
ANNOUNCERS: Jim Nantz, Tony Romo, Tracy Wolfson
Minnesota Vikings @ Pittsburgh Steelers
TIME: 1 p.m. ET
TV: Fox
STREAM: Fox Sports Go
ANNOUNCERS: Kenny Albert, Ronde Barber, Kristina Pink
Chicago Bears @ Tampa Bay Buccaneers
TIME: 1 p.m. ET
TV: Fox
STREAM: Fox Sports Go
ANNOUNCERS: Dick Stockton, Mark Schlereth, Shannon Spake
Miami Dolphins @ Los Angeles Chargers
TIME: 4:05 p.m. ET
TV: CBS
STREAM: CBS All Access
ANNOUNCERS: Greg Gumbel, Trent Green, Jamie Erdahl
New York Jets @ Oakland Raiders
TIME: 4:05 p.m. ET
TV: CBS
STREAM: CBS All Access
ANNOUNCERS: Ian Eagle, Dan Fouts, Evan Washburn
Dallas Cowboys @ Denver Broncos
TIME: 4:25 p.m. ET
TV: Fox
STREAM: Fox Sports Go
ANNOUNCERS: Joe Buck, Troy Aikman, Erin Andrews
Washington Redskins @ Los Angeles Rams
TIME: 4:25 p.m. ET
TV: Fox
STREAM: Fox Sports Go
ANNOUNCERS: Thom Brennaman, Chris Spielman, Peter Schrager
San Francisco 49ers @ Seattle Seahawks
TIME: 4:25 p.m. ET
TV: Fox
STREAM: Fox Sports Go
ANNOUNCERS: Sam Rosen, David Diehl, Jennifer Hale
Green Bay Packers @ Atlanta Falcons
TIME: 8:30 p.m. ET
TV: NBC
STREAM: NBC Sports Live Extra
ANNOUNCERS: Al Michaels, Cris Collinsworth, Michele Tafoya