Monday Night Football: How to Watch, Live-Stream Lions vs. Giants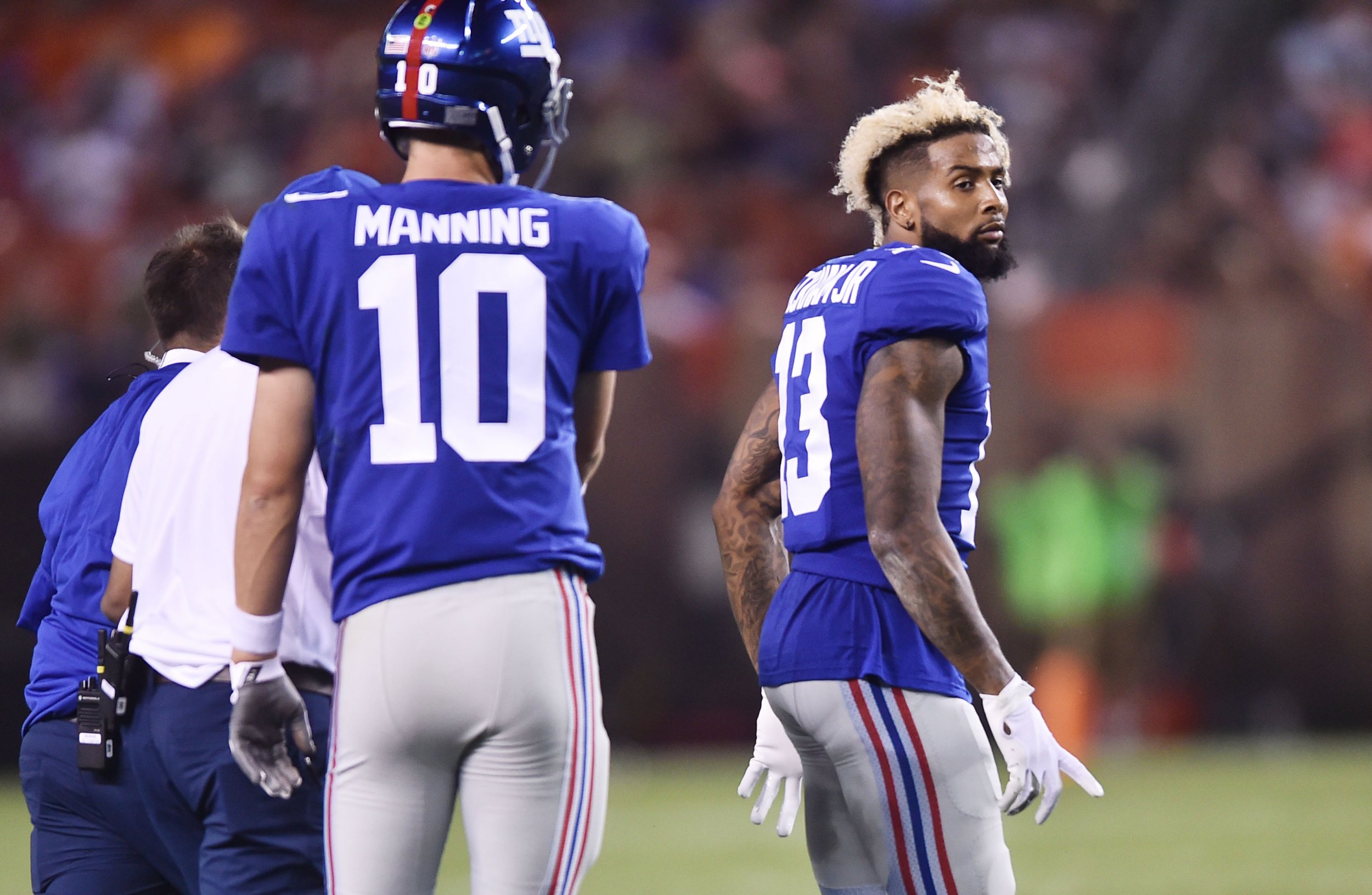 After two Sundays of NFL football, seven teams are undefeated. The Broncos, Ravens, Panthers, Chiefs, Steelers, Raiders and Falcons all turned in impressive wins to move to 2-0 on the season (all right, the Panthers 9-3 barn-burning win against the Bills wasn't that impressive, but a win's a win). The Detroit Lions will have a chance to join the ranks of the early-season elite Monday night as they take on the New York Giants, who looked absolutely putrid in a 19-3 loss to the Cowboys in Week 1.
Related: Detroit Lions star could become NFL's highest-paid player
Many blamed the Giants' sluggish Week 1 offense on the absence of star reciever Odell Beckham Jr., who was out with an ankle injury suffered during the preseason. He'll be a game-time decision to take the field at home vs. the Lions, but the Giants better hope he plays if they want to keep up with Matthew Stafford, Golden Tate and the rest of the Detroit offense, which dropped 35 points on the Cardinals a week ago.
Both teams are competing in a tough division this year. Though the Bears look like a write-off, the Vikings are much improved and the Packers employ Aaron Rodgers. The Lions will have to fend them both off if they want to win the division, and would love to move a game clear of their 1-1 rivals.
It's anybody's guess who will emerge as the NFC East champion. Last year's surprise breakout, the Cowboys, looked great in Week 1 against the Giants, but were absolutely manhandled by the Broncos on Sunday. The Eagles took care of the Redskins, before losing to the Chiefs in Week 2, while the Redskins moved to 1-1 this week with a dramatic win over the Los Angeles Rams. If the Giants can manage a win at home Monday night, the East will be the only division locked in a four-way tie with two weeks of football in the books.
Fortunately for NFL fans who have to be at work early Tuesday morning, the Giants/Lions contest is the only Monday Night Football game this week, so no one will have to stay up until 2 a.m. trying to figure out what the hell Rex Ryan is talking about (or waiting for another appearance from sideline sensation Sergio Dipp). The lone game—which will be called by Sean McDonough, Jon Gruden, Lisa Salters—will begin at 8:30 p.m. ET on ESPN, and be available to stream on the WatchESPN app.
Now, because the game Monday night will likely be underwhelming, as most NFL games seem to be these days, let's once again enjoy the sideline stylings of Dipp. ESPN, we know you've had a rough few weeks. Give the people what they want and bring back Sergio.