U.N. Bribe Case: Macau Billionaire Seeks Immediate Trial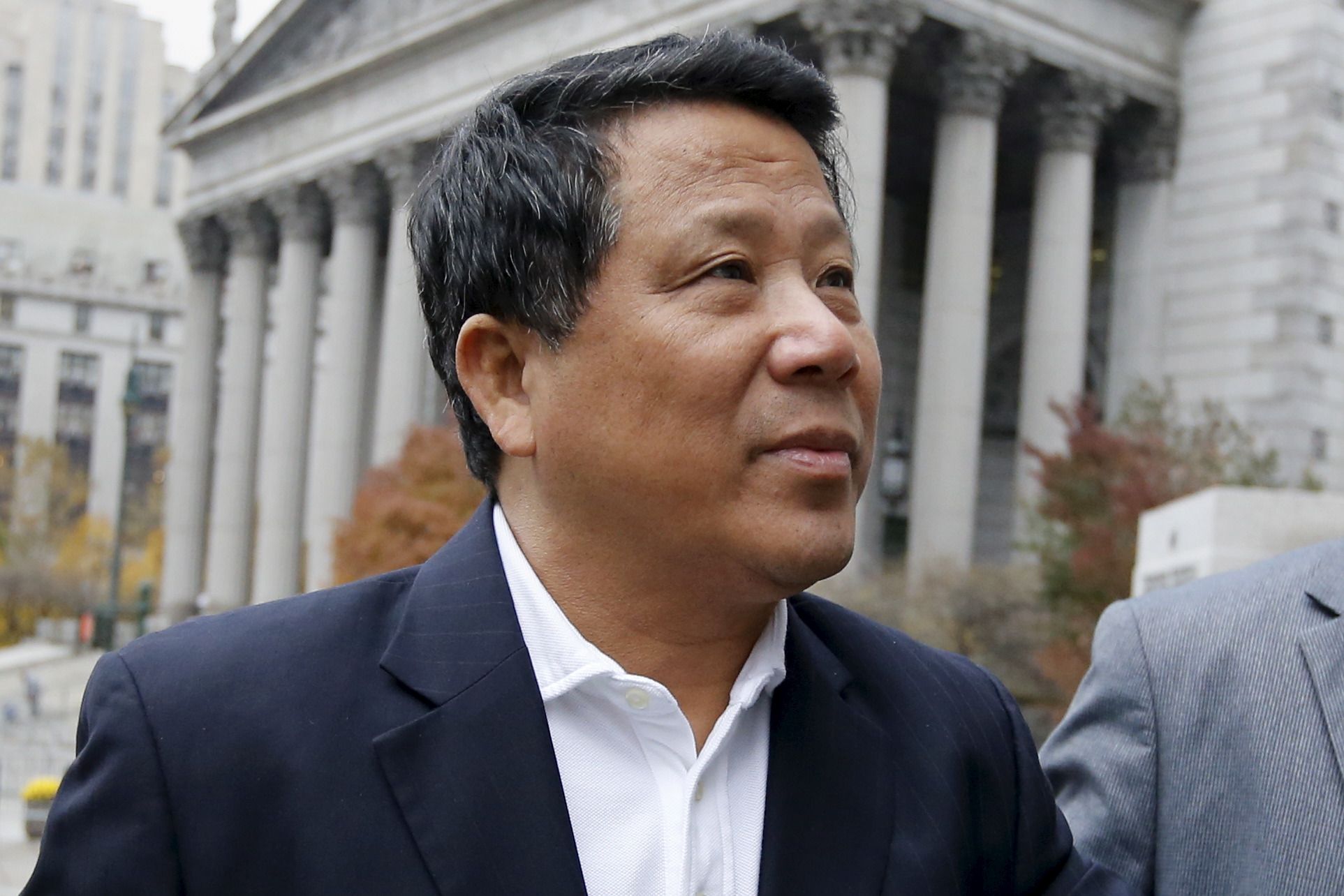 NEW YORK (Reuters) - A billionaire real estate developer from Macau who is accused by U.S. prosecutors of bribing a former United Nations General Assembly president, demanded an immediate trial on Thursday as his lawyer said his businesses were suffering.
Ng Lap Seng, 68, was arrested on Sept. 19 and facing the prospect of waiting several months more before trial, a lawyer for Ng urged a federal judge in Manhattan to start it within weeks.
The lawyer, Benjamin Brafman, said "irreparable damage" was being done to his client. He cited conditions at businesses owned by Ng, who has a $1.8 billion net worth and developments in the Chinese territory Macau.
"Businesses are beginning to suffer substantial setbacks," Brafman said in court. "It's not fair. We're asking for an immediate trial."
His request was joined by a lawyer for Jeff Yin, Ng's assistant, who like his boss is accused of scheming to bribe John Ashe, a former U.N. ambassador from Antigua and Barbuda who was U.N. General Assembly president from 2013 to 2014.
Assistant U.S. Attorney Janis Echenberg indicated the government would oppose the request, saying prosecutors were against trying any of the defendants separately.
She also said prosecutors were still producing evidence and that further charges are "likely."
U.S. District Judge Vernon Broderick asked for further briefing on the matter before a Jan. 21 hearing.
Ng, who heads Sun Kian Ip Group, and Yin, 29, were initially arrested on charges of making false statements to customs officials about why they brought $4.5 million into the United States from China.
They were later charged in the bribe case on Oct. 6 with four others including Ashe, who prosecutors said took more than $1.3 million in bribes from Chinese businessmen to support their interests within the U.N. and Antigua.
Prosecutors said Ng, through intermediaries, paid Ashe, 61, more than $500,000 to seek U.N. support of a U.N.-sponsored conference center in Macau.
The intermediaries included Yin and Francis Lorenzo, a now-suspended deputy U.N. ambassador from the Dominican Republic who prosecutors said also received bribes from Ng.
Ashe also received more than $800,000 from Chinese businessmen to support their interests within the U.N. and Antigua, prosecutors said.
Those payments were arranged through Sheri Yan, who was Global Sustainability Foundation's chief executive officer, and Heidi Park, its finance director, prosecutors said.