Myanmar's $31 Billion Jade Trade is 'Biggest Natural Resource Heist' in Modern History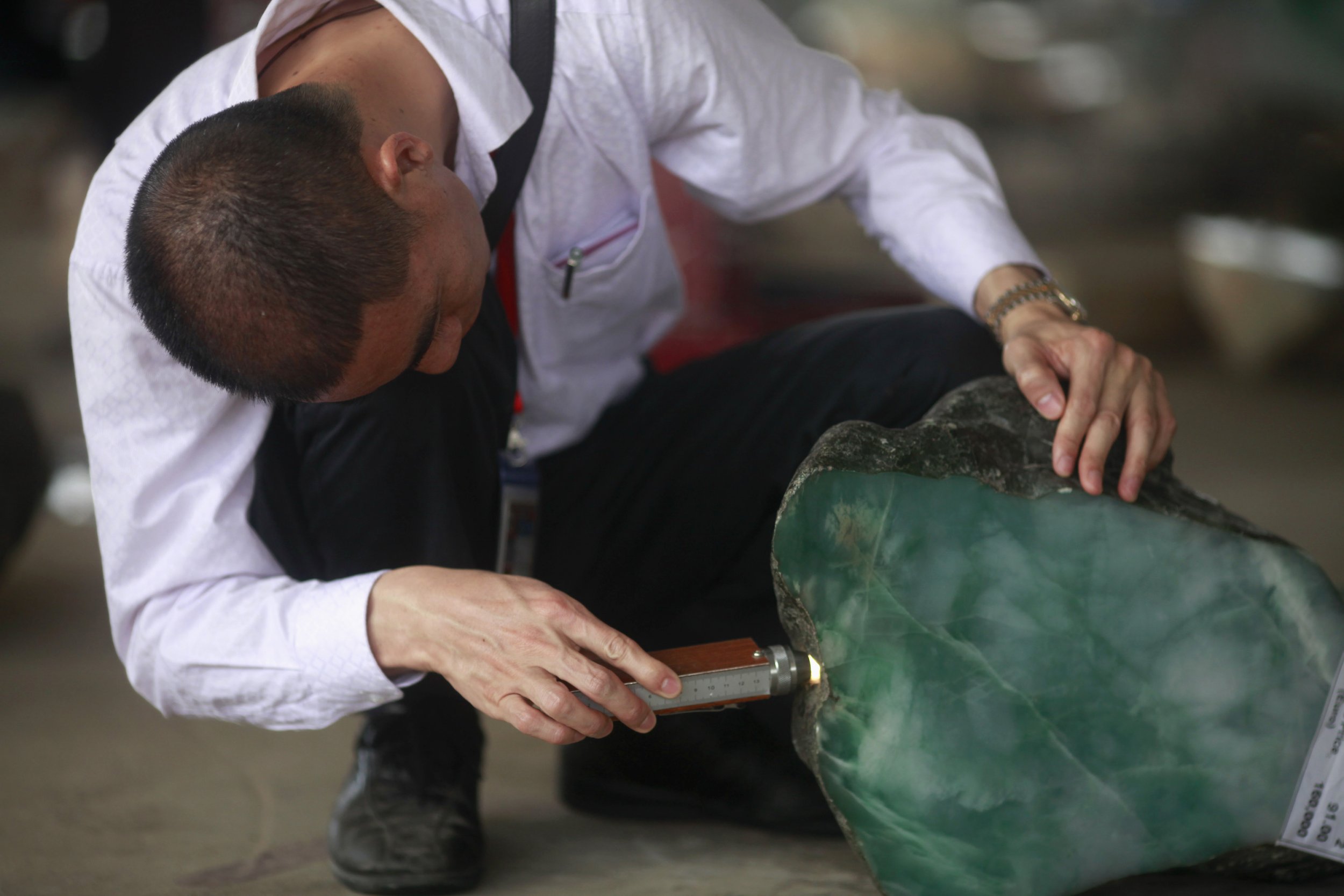 Myanmar's jade industry is worth far more than previously thought and could be "the biggest natural resource heist in modern history," according to a new report published Friday.
The report, the result of a 12-month investigation by nonprofit group Global Witness, found that the jade industry was worth up to $31 billion in 2014 alone—nearly half of Myanmar's GDP—and is "tightly controlled by...military elites, U.S.-sanctioned drug lords and crony companies," even though the government of Myanmar (formerly known as Burma) says it's committed to keeping such corruption in the past. Previous estimates calculated using Chinese import data estimated the 2014 jade trade to be worth $12 billion, according to the report.
"Myanmar's jade industry may well be the biggest natural resource heist in modern history," the report said. "The sums of money involved are almost incomprehensibly high and the level of accountability is at rock bottom."
Jade, with its historical connotations of royalty, is a lucrative resource and mostly sold to China, where it is a status symbol. According to the report, a jade necklace fetched more than $27 million at an auction in Hong Kong last year. Global Witness says publishing its findings just weeks before Myanmar's landmark democratic elections is important to show how powerful elites and military figures still control the country's resources.
Residents of Myanmar's northeastern Kachin State, the site of the Hpakant jade mines and one of the world's largest jade deposits, reap virtually none of the benefits from the industry, and neither do the citizens of Myanmar as a whole. Those living in Kachin State are seeing their "livelihoods disappear and their landscape shattered" by jade mining, according to the report. Jade mining also drives the continuation of armed conflict between Myanmar's government and the Kachin Independence Army/Kachin Independence Organization (KIA/KIO), according to Global Witness.
The report said several "notorious" figures in Myanmar's recent and fractured history are involved in the jade trade, as are their relatives. Among them is Than Shwe, whose family made more than $220 million in sales of jade in 2013 and 2014, according to the report. A retired general, Shwe stands accused of human rights violations during his 1999–2011 rule.
The government of Myanmar "did not question the quantity or valuation of the jade" when presented with the report by the BBC. The government also told the BBC that only a small portion of the jade collected last year was sold and the rest was stockpiled.
"Whoever leads Myanmar's next government has the opportunity to start transforming jade from the curse it currently is to the blessing it should be for people in Kachin State and all over Myanmar," the Global Witness report said.