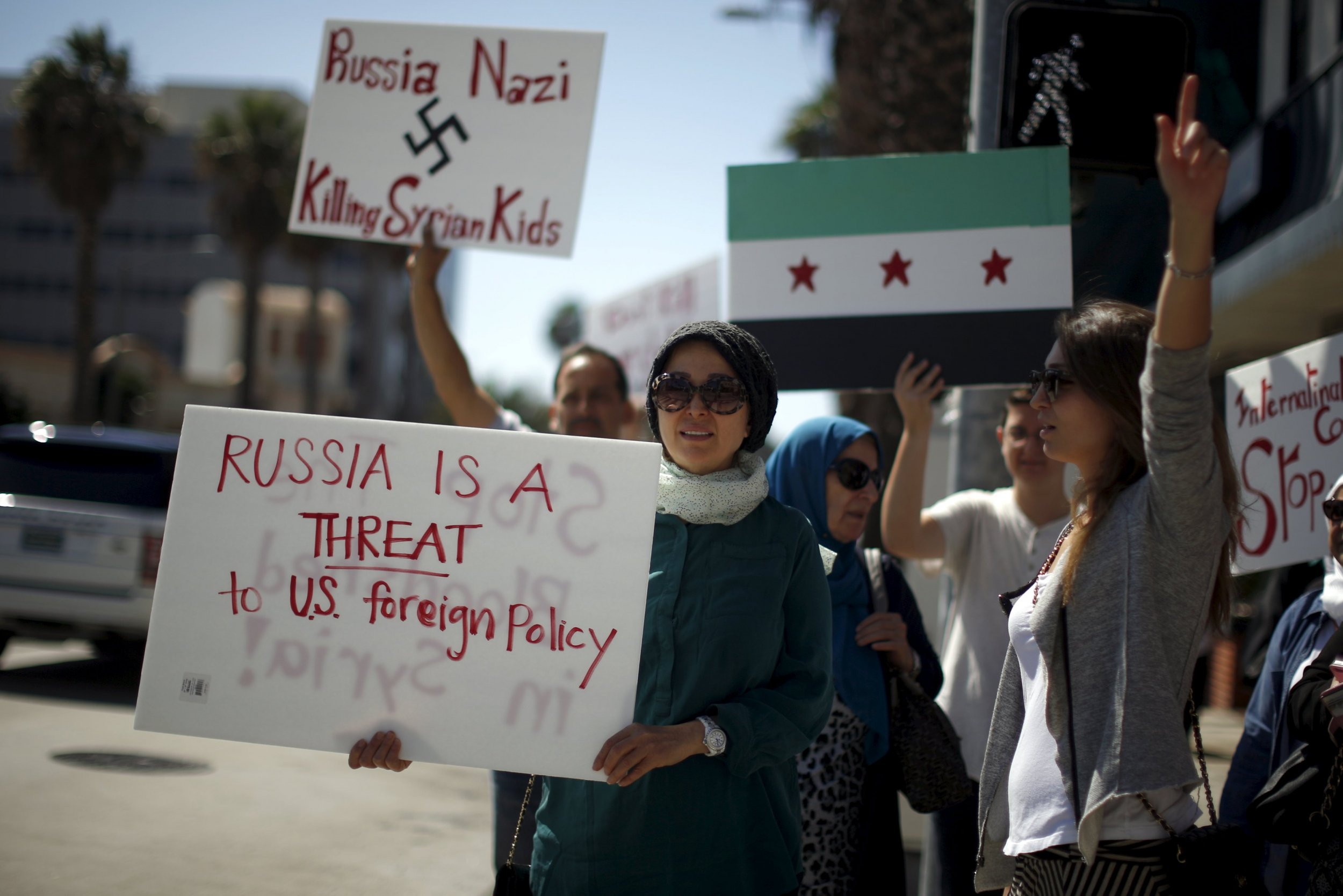 Russian airstrikes in Syria have hit three medical facilities in two days, constituting a war crime, humanitarian nonprofit group Physicians for Human Rights said on Tuesday.
The New York–based group said Russian airstrikes, which began in Syria last week, are "exacerbating an already dire situation" for civilians living in areas where health care facilities have been targeted by the government forces of Syrian President Bashar al-Assad for the past several years. Russia's defense ministry maintains the airstrikes are supporting the Syrian government by targeting the militant group ISIS, yet all three medical facilities struck by Russian planes are located more than 30 miles away from the nearest ISIS-controlled territory, said Physicians for Human Rights.
Related: How Putin Wins in Syria
"Bashar al-Assad's forces have been relentlessly attacking Syria's health care system for the past four years and the Russian government is now following in their footsteps," said Widney Brown, the group's director of programs, in a statement on Tuesday.
"These attacks are inexcusable. Claiming that the fight is against terrorists does not give any government the right to tear up the laws of war, which specifically protect health workers and facilities," said Brown. "With these actions, Russia is damaging hospitals, putting patients and medical staff at risk, and depriving civilians of life-saving access to health care."
The group said Russian airstrikes hit and damaged a field hospital in Latamneh, northern Hama governorate, on October 2, injuring staff. The hospital was previously the target of barrel bombs dropped by the Syrian government. Physicians for Human Rights said an ambulance depot and emergency response center in Benin, Idlib province, were also struck on October 2. On October 3, an airstrike hit Al Burnas hospital in Latakia, near the Turkish border, which is the only facility in the region with an obstetrics-gynecology unit, the group said. It was evacuated and can now provide only limited emergency services.
Related: Russian Military Releases Video of Airstrikes in Syria
Physicians for Human Rights said Syrian medical facilities suffered "an unprecedented number of attacks" in August. Between March 2011 and August 2015, the group has documented 307 attacks on 225 medical facilities and the deaths of 670 medical personnel. Government forces are responsible for 90 percent of the attacks, according to Physicians for Human Rights.
While Russia has not acknowledged that their airstrikes have hit medical facilities, it has said its airstrikes have occurred in each of the three locations, Physicians for Human Rights said. Western leaders have expressed concern that Russian airstrikes are not strictly targeting ISIS locations, but are instead striking opposition groups.