NH Woman Impersonated Prosecutor, Attempted to Drop Stalking and Drug Charges Against Herself, Police Say
A New Hampshire woman attempted to evade criminal charges by posting false documents with the courts clearing herself of the allegations, according to Hillsborough County grand jury indictments released in October.
Lisa Landon, who had been previously charged with drug possession and stalking, impersonated a prosecutor in order to insert false documents into her existing cases which claimed that charges against her had been dropped.
Landon was able to access an electronic document filing system in order to place the documents into her own cases. According to the indictment, Landon submitted the fake documents between November and December 2019. The documents were discovered after a state forensic examiner, who was scheduled to give Landon a competency evaluation in November 2019, questioned if the evaluation should take place since the charges had been rescinded.
"The file purported to contain a nolle prosequi (drop the charges) filed by Assistant County Attorney Patrice Casian," wrote New Hampshire Superior Court Judge David A. Anderson about the Landon case, "but it quickly became evident to the State that the document, as well as other documents in the file, had been filed fraudulently."
Landon also allegedly used fake documents to prevent a family member from assuming guardianship of her child. Landon faces one count of false personation and six charges of falsifying physical evidence.
Newsweek reached out to the Hillsborough County Attorney's Office for comment, but a representative was not available.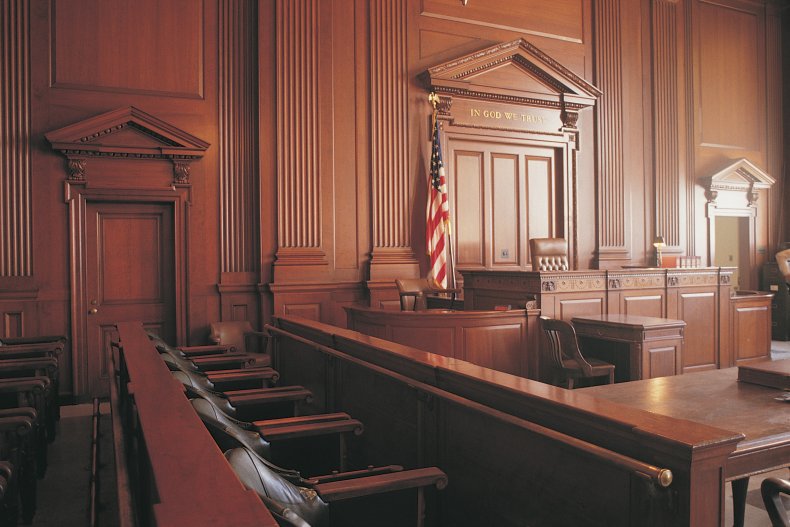 Meanwhile, some Texas individuals have been pretending to be members of the state's law enforcement in a phone scam. The Sheriff's Office in Nueces County, Texas said Monday that residents may be the victims of spoofing scams, in which the scammers are able to copy the phone number of the Sheriff's office.
In one scam, victims are told that there has been a warrant issued for their arrest. In order to avoid being arrested, victims are encouraged to provide credit card information to the caller.
The second scam asks victims to purchase a Visa Gift Card and send it via mail in order to have an arrest warrant recalled.
"The Nueces County Sheriff's Office will never attempt to serve a warrant over the phone," said the office in a Monday statement, "nor will they ever ask for credit card information or any type of payment over the phone."
Two Knoxville, Tennessee men were arrested in September for impersonating officers of the Knox County Sheriff's Office. Ryan Groves and Robert Rogers approached a man as he was mowing a client's lawn and attempted to search him. The two were wearing what appeared to be the uniform shirts of Knox County deputies.
Groves told arresting officers that the incident was meant as a joke. After the uniforms were confiscated, Groves and Rogers were charged with impersonating a law enforcement officer.