NHL 2019 Draft: Expert Predictions, Who Is Going Where, Draft Order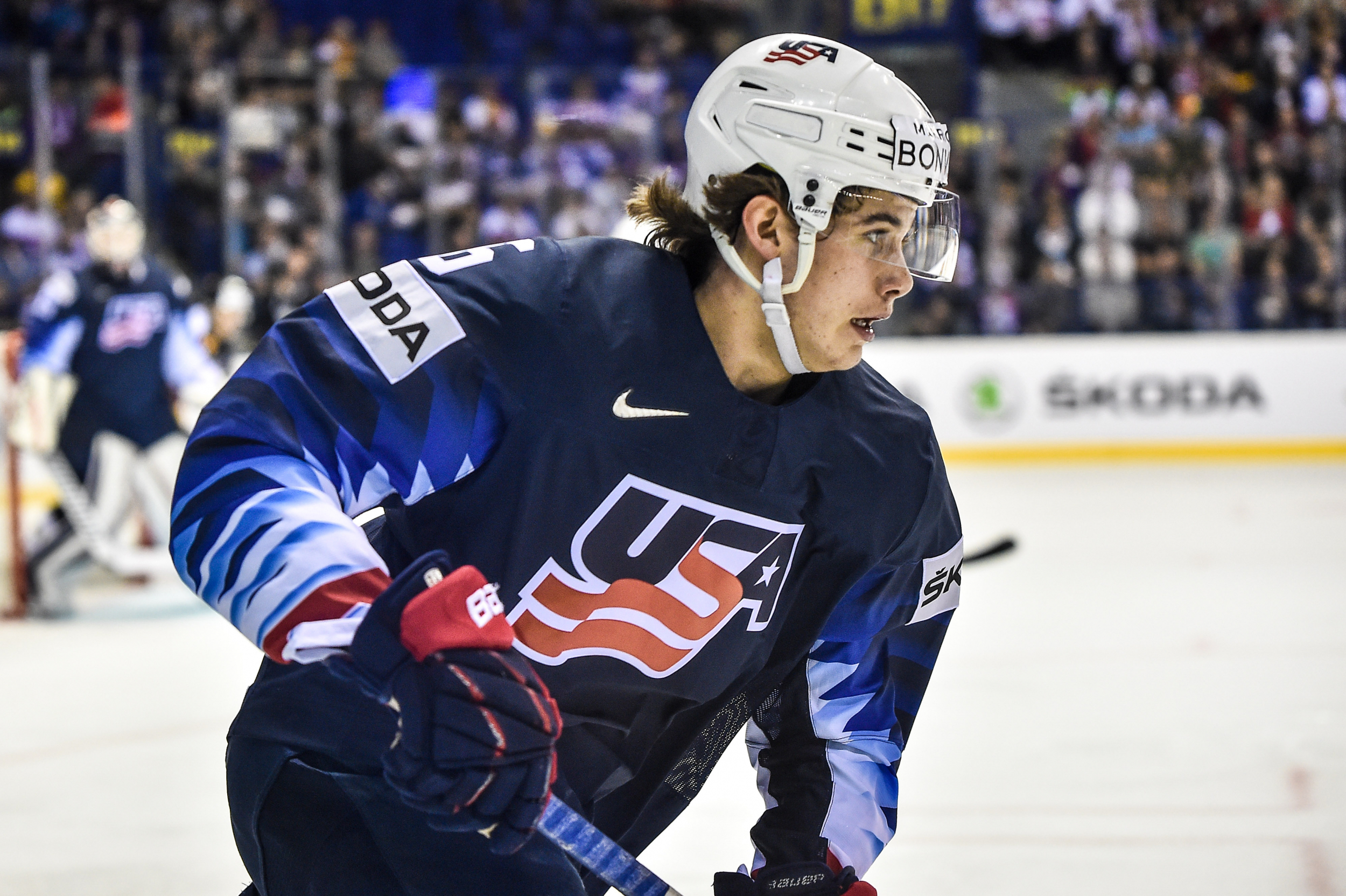 After moving to New Jersey in 1982, the Devils waited 35 years to be the first team to pick in the NHL draft.
Two years on from Nico Hischier becoming the franchise's first ever number one pick, the Devils get to select ahead of their 30 rivals again at this year's draft.
Below them, the New York Rangers hold the number two overall pick, the franchise's highest pick since 1966 when they selected Hall of Fame defenseman Brad Park.
As is the case in the NBA, the first two picks in this year's draft seem set in stone, with the Devils poised to select Jack Hughes and the Rangers set to bag Finnish sensation Kaapo Kakko.
Newsweek subscription offers >
Here's what experts have to say ahead of this weekend's draft.
Bob McKenzie—TSN
Much has been made of whether the New Jersey Devils could consider picking Kakko over Hughes, with the franchise keeping cards very close to its chest. McKenzie, however, believes the Devils will not pass up on Hughes.
"Though Devils' GM Ray Shero has been coy about who the Devils will take, it's virtually certain Hughes is their man," he wrote.
Newsweek subscription offers >
"Just as we are fully convinced the New York Rangers, with the second pick, will take Kakko, who scored six goals for gold-medal winning Finland at the 2019 World Championship last month in Slovakia."
Chris Peters—ESPN
Peters too believes that the Devils will not allow Hughes to slip through their fingers.
"The Devils get their franchise center and an easily marketable star all wrapped into one. The temptation of Kaapo Kakko is real, but Hughes' elite skating and skill are too tantalizing to pass up."
Kristopher Knox—Bleacher Report
With the Devils set to draft Hughes, Knox suggests Kakko looks poised to join the New York Rangers and become the franchise highest pick since 1966.
"There has been a recent trend of Finnish-born prospects going high in the draft—one has gone in the top three in each of the past three drafts—and Kakko will almost certainly continue that trend."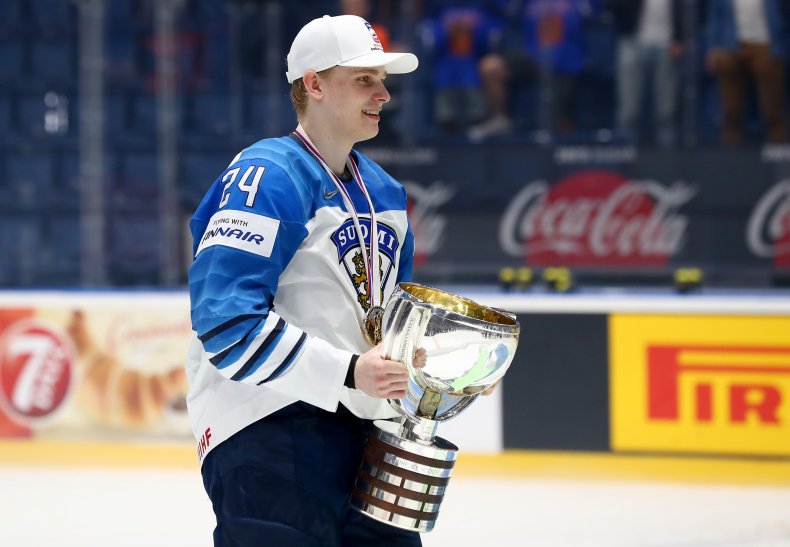 Larry Fisher—The Hockey Writers
Aside from Hughes and Kakko, the 2019 draft looks to be wide open.
"Philip Broberg, Vasili Podkolzin and Cole Caufield should be gone before Montreal's pick at No. 15, but it's tough to say which teams will take the chance on them," Fisher wrote.
Trevor Zegras, Matthew Boldy, Kirby Dach and Dylan Cozens seem like locks to be taken by then too, but where is still the big question for them."
Joe Haggerty—NBC Sports
Unlike Fisher, Haggerty has no doubts as to which player will be selected at number three suggesting the Chicago Blackhawks will draft Alex Turcotte.
"What better way to train a player like Turcotte to be the No. 2 guy behind Jonathan Toews as he learns at the feet of one of the best two-way centers in the game? Turcotte is a solid two-way center with offensive upside, and that's the kind of player that Blackhawks are always on the lookout for, particularly with Toews getting a little older."
Complete first round order
New Jersey Devils
New York Rangers
Chicago Blackhawks
Colorado Avalanche (from Ottawa Senators)
Los Angeles Kings
Detroit Red Wings
Buffalo Sabres
Edmonton Oilers
Anaheim Ducks
Vancouver Canucks
Philadelphia Flyers
Minnesota Wild
Florida Panthers
Arizona Coyotes
Montreal Canadiens
Colorado Avalanche
Vegas Golden Knights
Dallas Stars
Ottawa Senators (from Columbus Blue Jackets)
Winnipeg Jets
Pittsburgh Penguins
Los Angeles Kings (from Toronto Maple Leafs)
New York Islanders
Nashville Predators
Washington Capitals
Calgary Flames
Tampa Bay Lightning
Carolina Hurricanes
Anaheim Ducks (from San Jose Sharks via Buffalo Sabres)
Boston Bruins
Buffalo Sabres (from St Louis Blues)
NHL 2019 Draft: Expert Predictions, Who Is Going Where, Draft Order | Sports