NHL Postpones 12 Upcoming Cross-Border Games During Rapid COVID Resurgence
The National Hockey League and its players association announced Sunday that 12 games involving travel across the Canadian border will be postponed this week because of "federal travel restrictions." Teams based in the states won't be able to travel into Canada, and vice versa.
"Due to the concern about cross-border travel and, given the fluid nature of federal travel restrictions, effective on Monday, all games involving a Canadian-based team playing a U.S.-based team from Monday, Dec. 20 through the start of the holiday break on Dec. 23 will be postponed and rescheduled," a statement from the players' union read.
Here are the affected games this week:
Monday, December 20
Montreal at New York Islanders
Anaheim at Edmonton
Tuesday, December 21
St. Louis at Ottawa
Vancouver at San Jose
Wednesday, December 22
Montreal at New York Rangers
Winnipeg at Dallas
Edmonton at Los Angeles Kings
Thursday, December 23
St. Louis at Toronto
Carolina at Ottawa
Montreal at New Jersey
Anaheim at Vancouver
Edmonton at San Jose
Four games were already postponed Sunday, and one of those matched two U.S. teams against each other. There have already been 27 postponed games in the NHL this season because of the new COVID-19 outbreak with the Omicron variant.
The NHL returns from holiday break with a full slate of scheduled games on Monday, Dec. 27, with only four of those being cross-border matchups. As of now, all of those are still scheduled to be played.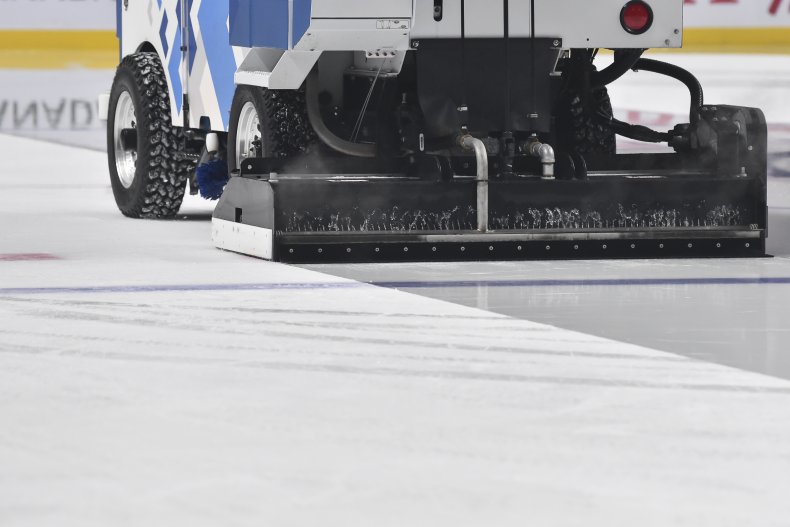 The hockey league already faces a conundrum with the upcoming Beijing Winter Olympics, in which the NHL has three-week off period so players can go play for their respective countries. However, the league will decide this week whether or not they'll participate in the WInter Games.
"The continued uncertainty caused by the ongoing COVID pandemic, the NHL and NHLPA are actively discussing the matter of NHL Player participation in the 2022 Winter Olympics in Beijing, China, and expect to be in a position to announce a final determination in the coming days," the league and its players' association also announced on Sunday.
"With the number one priority of maintaining the health and safety of our NHL community, and amid changing and unpredictable conditions, we are determined to remain flexible and adaptable both in terms of scheduling and in adjusting Protocols as necessary."
With a rising number of individual positive tests of COVID, the league has stated it will look at shutting down an entire team on a case-by-case basis.