NHL Team Bans 'Fortnite' for Season, Gets Mocked by Opposing Players
The NHL season has only just begun but there's no love lost between two of the Canadian franchises. Instead of trading blows on an ice rink, players from the Vancouver Canucks and the Winnipeg Jets have exchanged verbal barbs over a video game.
It all stems from the Canucks' decision to ban Fortnite: Battle Royale for road games during this season. Like millions of others, sports stars worldwide have become seemingly obsessed with the video game and the Canucks felt it would be sensible to encourage their players to do something else with their time instead of being glued to it.
While players and executives across the NHL debated the wisdom of the decision, Winnipeg Jets' sniper Patrik Laine quipped the ban was an attempt to deflect the attention away from the pressure the Canucks face to improve their dismal record from last year.
Vancouver went 31-40-11 last season, which saw them fail to qualify for the playoffs for the third consecutive campaign and for the fourth time in the last five years.
"I think they just needed something to blame after last year," Laine, who is a big Fortnite fan himself, was quoted as saying by the Associated Press.
"And we kind of made a deal if we're playing like that, we can give up our PlayStations so we're not going to take them on the road. But I don't think that's going to happen."
Canucks forward Jake Virtanen was in no mood to let Laine get away with the remark. "I don't really care what he says," he said during Wednesday's morning skate, as reported by CBC.
"I just think that where we want to go with our team, anything we can do to get better, that's a stepping stone. You can only go up from last year… We want to be focused all the time when we come to the rink but have fun at the same time. But it's all business here."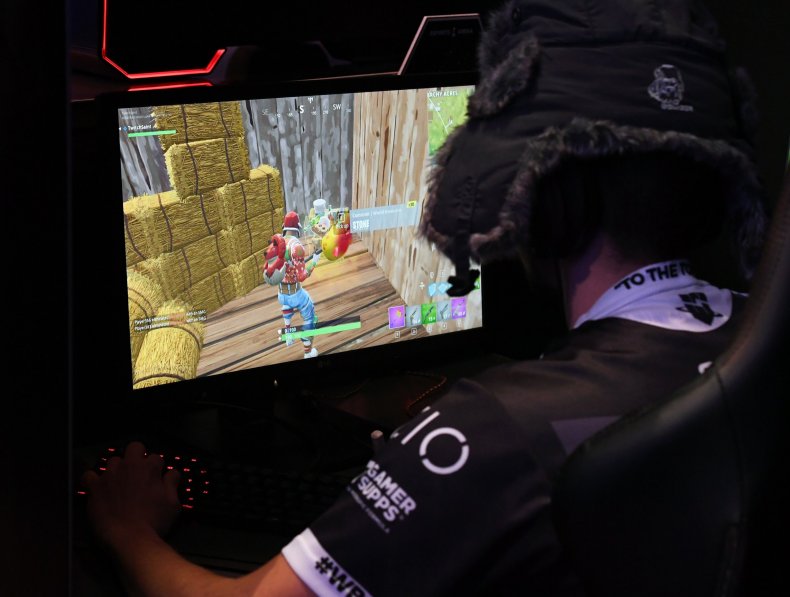 Virtanen found an unlikely ally in Nikolaj Ehlers, one of Laine's teammates, who insisted the Jets had to remain focused on their job before indulging in spending hours playing video games.
"It's a PlayStation game," Ehlers said, as per Bleacher Report. "Our jobs are to play hockey, and we need to be prepared to do that every single day. We know what we need to do to get ready for a hockey game, and it's not playing Fortnite till 2 a.m."
News on the video game ban first emerged on Tuesday, when Canucks center Bo Horvat told TSN 1040 that players would spend time with their teammates in other ways.
"In my opinion, there's better ways to spend time on the road, whether it's hanging with the guys in the room or going to a movie with the guys," Horvat said. "There's a lot of cool cities we visit, and to be cooped up in your room all night, playing Fortnite, is a waste of your time."
The Canucks opened their NHL season with a 5-2 win on home ice against Calgary on Wednesday night, while the Jets take on the Blues in St Louis on Thursday night.