NHL Trade Deadline: Five Deals That Could Still Go Through on Monday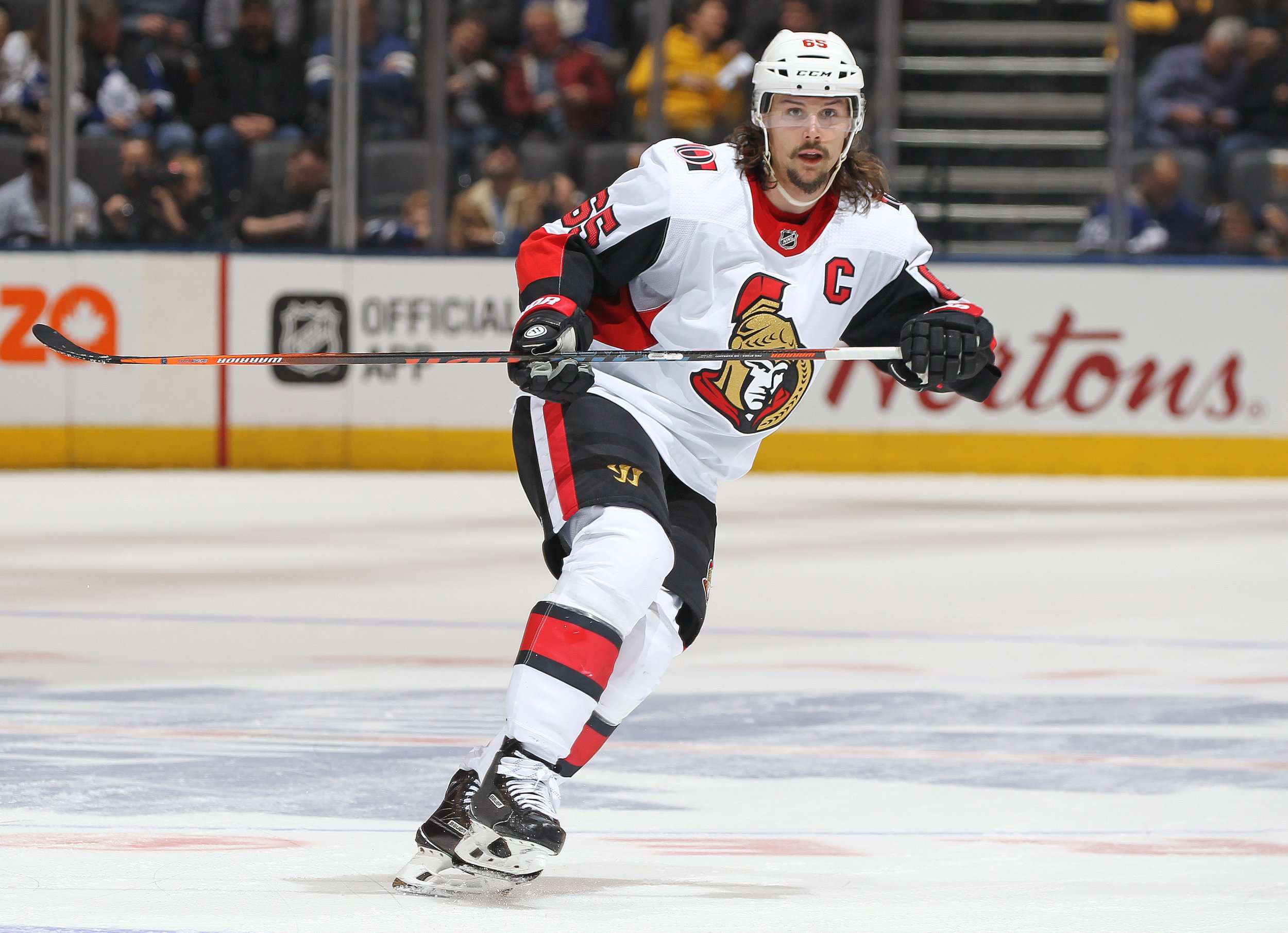 The NHL market has been bubbling along nicely for a couple of months, and will likely kick into overdrive on Monday as the 3 p.m. (EST) trade deadline approaches.
A number of high-profile trades have already been completed, including Rick Nash and Michael Grabner leaving the New York Rangers for the Boston Bruins and the New Jersey Devils, respectively—but don't rule out more fireworks before the deadline.
Here are five things to keep an eye out for today.
Will the Senators trade Erik Karlsson?
Trading a two-time Norris Trophy winner might seem strange, but the Senators, who already traded Derick Brassard to the Pittsburgh Penguins, could do just that by waving goodbye to Erik Karlsson before the deadline.
The Swede has plenty of admirers, and finding a team that can afford him is a much harder task. Two of TSN's most respected journalists, Travis Yost and Pierre LeBrun, reported that the Nashville Predators and the San Jose Sharks were among the suitors.
Meanwhile, Sportsnet's Elliotte Friedman believes that Tampa Bay Lightning's position as a strong Stanley Cup contender makes it a favorite.
"Whatever gets said, the belief is the Ottawa Senators want to try to make this happen and Erik Karlsson wants it to happen, and they have been grinding away in the last two or three days to see if they can," said Friedman. "Obviously Tampa Bay is a leading contender; I think they've thrown several different proposals at each other."
Will Thomas Vanek leave Vancouver?
Barring a drastic change of fortunes, the Vancouver Canucks are on their way to a third consecutive bottom-five finish and could therefore use the trade deadline to lay the foundations for some much-needed rebuilding.
Vanek, who moved to Canada in the off-season, is among those who could leave Vancouver on deadline day. But despite his best efforts, Canucks' GM Jim Benning has failed to find a trade for the Austrian.
Vanek has scored 17 goals and accumulated 61 points this season, and Benning told Sportsnet on Sunday that a number of teams were interested in the 34-year-old.
However, nothing concrete has materialized yet. Failing to move Vanek on before the deadline could give Benning a sizable headache ahead of the postseason.
Pacioretty to wave goodbye to Montreal?
Max Pacioretty has spent his whole career with the Montreal Canadiens, but he could be set to move to balmier climates.
Speaking on Hockey Night in Canada, Sportsnet'sNick Kypreos highlighted the Los Angeles Kings as a possible destination.
"We know throughout the last few years there's always at times a goal-scoring issue with the L.A. Kings—whether they have enough," he said. Adding Pacioretty, who has amassed 37 points so far, including 17 goals, would work to address those issues.
Kane to leave the Sabres?
Evander Kane has already scored 20 goals and accumulated 40 points so far this season. He missed the Buffalo Sabres' 5-1 loss against the Washington Capitals on Saturday.
However, according to ESPN's Chris Peters, the Sabres might struggle to find a franchise willing to take a punt on the 26-year-old.
Kane has scored just six points in the last 24 games, and his track record, which includes a catalogue of off-rink issues, could put off potential suitors.
"There is no such thing as a surefire rental who will guarantee playoff success, but there are enough unknowns with Kane that I wouldn't want to pay the high price the Sabres naturally should command for a few months of his services," said Peters.
Should Toronto hang on to van Riemsdyk?
The obvious answer to the question seems to be yes, considering James van Riemsdyk has 25 goals so far this season and has been an integral factor in the Maple Leafs' 37-20-5 record.
However, last week coach Mike Babcock left the door surprisingly ajar.
"We've talked about this a bunch: You always have this plan, but your plan can always change," he said, as reported by NHL.com.
"It depends on what people want. There's lots of times you're going through and not planning on doing anything, and you end up doing something. We don't really know, in the end, what's available and what we could pursue, either."
Maple Leafs fans will hope the deadline passes without major incident.