NHL Trade Deadline: Winners and Losers as Lightning Strikes and Rangers Rebuild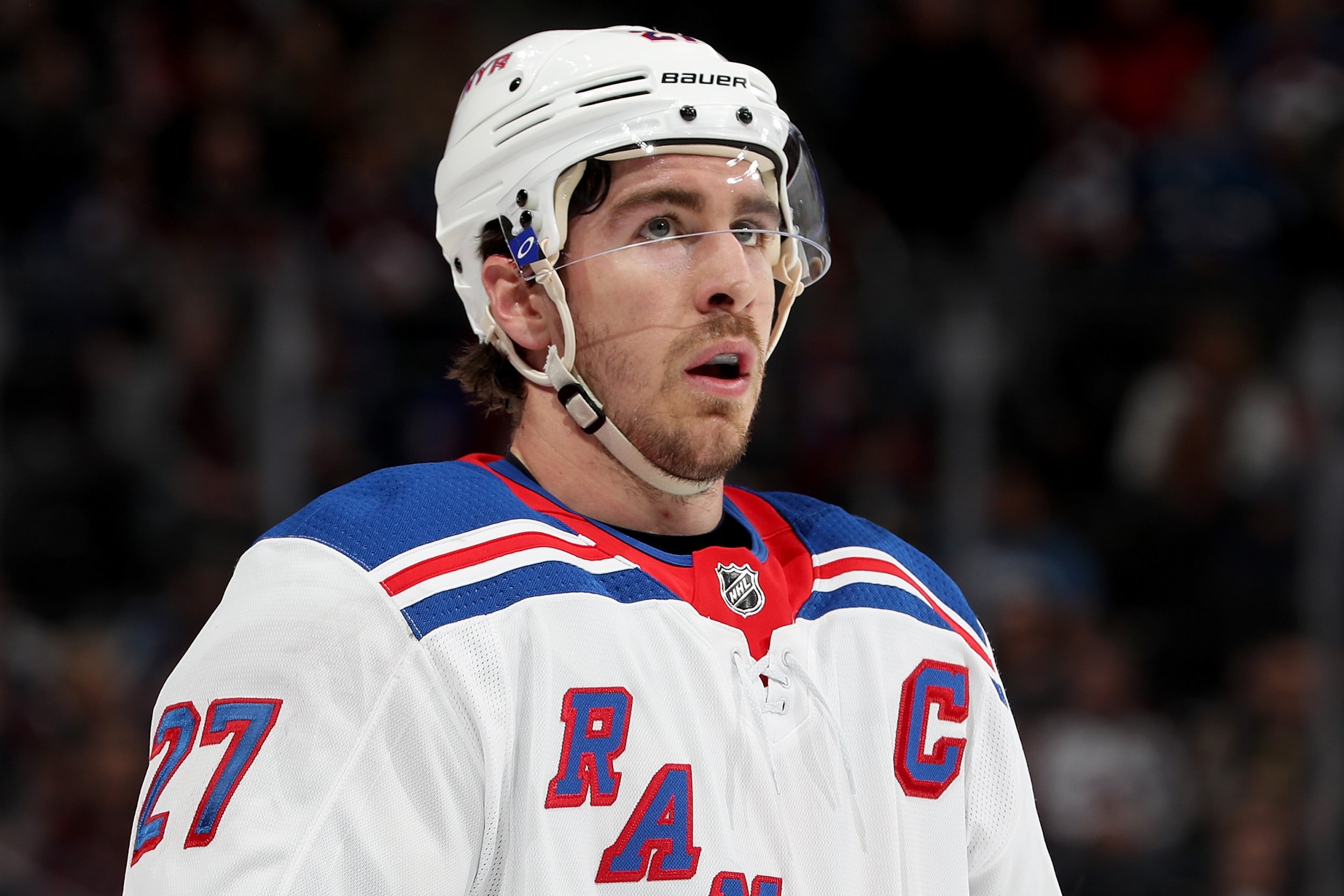 NHL deadline day saw 16 trades in total, including 31 players with a combined salary of $30.8 million exchanging teams, as well as 18 draft picks being swapped. After a slow start, deadline day crackled into life—and while big-name surprises were relatively few and far between, there were still plenty of talking points.
Newsweek has picked the big three winners and three losers from deadline day.
Winners: Tampa Bay Lightning
Top of the league with 87 points and Stanley Cup favorites, the Lightning roster got even better after Steve Yzerman received what he wanted.
The Lightning's general manager secured Ryan McDonagh and J.T. Miller from the New York Rangers, without having to lose Mikhail Sergachev or Brayden Point. McDonagh is the big defenseman Yzerman had been after, and the prospect of him reuniting with Dan Girardi should whet the appetite of Lightning fans.
Miller's versatility, meanwhile, will be a welcome addition for coach Jon Cooper, as the 24-year-old can play either on the wing or as a center in a middle-six role.
Losers: Erik Karlsson and Ottawa
Having already traded Derick Brassard to the Pittsburgh Penguins, the Senators looked set to part ways with their captain, who was reportedly desperate to leave Ottawa.
However, with Tampa Bay—allegedly Karlsson's preferred destination—securing Ryan McDonagh from the Rangers and the Las Vegas Golden Knights trading three picks for Tomas Tatar, Karlsson's options and any chance of a move quickly evaporated.
That leaves the Senators with a two-time Norris Trophy winner, which normally wouldn't be a bad thing, except they and the Swede will find themselves in the exact same situation this summer.
Winners: New York Rangers
Earlier this month, the Rangers released an open letter in which President Glen Sather and General Manager Jeff Gorton admitted the franchise would focus on the future, in a bid to build the foundations for its next tilt at the Stanley Cup.
While it remains to be seen whether the latter part of the equation will turn out to be true, the Rangers have certainly accomplished the former. Not only did they trade captain McDonagh and Miller to Tampa Bay, they also waved goodbye to three rentals, with Rick Nash and Nick Holden joining the Boston Bruins, while Michael Grabner moved across the Hudson to the New Jersey Devils.
In return the Rangers got Vladislav Namestnikov—who has already accumulated 123 points in 263 NHL games—from Tampa Bay and Ryan Spooner—who has 144 points in 244 games—from the Bruins.
Add to that the Lightning's 2018 first-round pick, a conditional second-round pick in 2019—which becomes a first if they win the Stanley Cup—the Bruins' 2018 first-round and third round pick and the Devils' 2018 second-round pick and a 2019 seventh-round pick from the Bruins.
With a couple of young prospects, including Libor Hajek and Brett Howden, also arriving in New York, the Rangers can be happy with their mercato.
Losers: Buffalo Sabres
The Sabres were eager to trade Evander Kane, who was supposed to be one of the top rentals available, and they did just that.
The problem for them is the package they have got in return from the San Jose Sharks only included a conditional 2019 first-round pick, a conditional second round pick in 2020 and prospect Danny O'Regan.
Before deadline, ESPN's Chris Peters had suggested the Sabres might struggle to find a franchise willing to take a punt on the 26-year-old, whose track record includes a catalogue of off-rink issues.
They found a buyer, but at what cost?
Winners: Winnipeg Jets
The Jets have arguably outperformed expectations so far this season, but it looked as though their efforts to add depth to their young roster would be frustrated, as they missed out on Derick Brassard, Tomas Plekanec and Mark Letestu.
Suddenly, however, the St. Louis Blues made Paul Stastny available and the Jets did not have to think twice about adding the 32-year-old to their ranks.
Blues General Manager Doug Armstrong told reporters he had no intention of trading Stastny until his team's recent six-game slide. Jets fans will be happy he changed his mind.
Losers: Dallas Stars
The Stars needed a veteran winger, but the prices were too steep. "We started to see that they were very high," General Manager Jim Nill told ESPN. "Unless we got some major injury that would force us to make a trade, I didn't think we'd be doing anything major."
So they did nothing at all instead.