The Columbus Blue Jackets continued laying down the hammer on personnel who refused the COVID-19 vaccine.
Columbus president John Davidson announced Tuesday that veteran forward Zac Rinaldo would be denied access to training camp and would start the season in the American Hockey League because of his refusal to get vaccinated.
Davidson told reporters during his media day availability that all 67 training-camp attendees would be fully vaccinated against the virus, calling it "an important issue" for the Blue Jackets.
"It's a team-first issue," Davidson said. "We win as a team, lose as a team. Everything we do we do together, as a team, and as we continue to navigate the COVID-19, it's no different. We have to do what we have to do. I'm proud of our group, and I'm proud that they recognize how important it is for us to do everything we can to protect ourselves and others."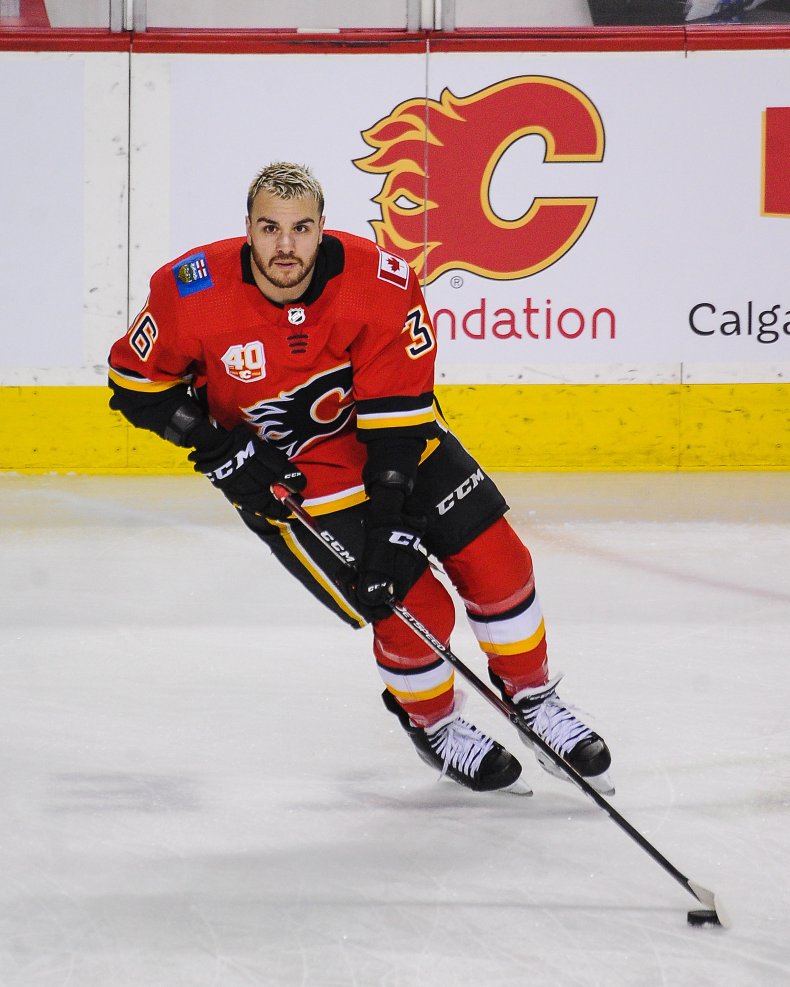 Rinaldo, who signed a two-way contract with Columbus in June, has carved out a decade-plus hockey career as an enforcer best known for dishing out questionable hits to opponents. He is the second Blue Jackets employee to suffer consequences for his refusal to get jabbed. Assistant coach Sylvain Lefebve, who had only been hired by Columbus on June 30, was fired for his unwillingness to get vaccinated last week.
The 31-year-old has also been a vocal opponent of vaccine mandates, referring to himself as "pro-choice" while openly stumping for far-right politician Maxime Bernier, the founder of the People's Party of Canada who lost his pursuit of parliamentary seat Monday.
Columbus general manager Jarmo Kekalainen said the team would welcome back Rinaldo if he'd get vaccinated.
"I think the ball is in his court," Kekalainen said. "As [Davidson] mentioned, we do everything as a team. That's a requirement of being a Blue Jacket, and we'll go with the group we have that is 100 percent vaccinated and see how it develops."
The NHL is requiring all team staff and personnel to be fully vaccinated and has the strictest COVID-19 protocols for unvaccinated players of any North American team sport. Unvaccinated players who do not receive an exemption can be suspended without pay if they contract the virus and miss practices or games and will be required to quarantine when entering Canada from the United States.
NHL deputy commissioner Bill Daly said last week the league expects 98 percent of players to be fully vaccinated by the season's opening night on October 12. He said fewer than 15 players would not be vaccinated when the season opens.
Davidson, whose daughter Lindsay is a pediatric emergency medicine doctor, said he does not expect pushback from the NHL Players Association for the Blue Jackets' decision to penalize Rinaldo for not being jabbed.
"I think when you read the amount of players and the percentage of players that have been vaccinated, it's a big, big number," Davidson said. "There is very few who aren't, and that's their own personal choice. I'm not going to sit here and tell them what to do, even though I wish the whole world would get vaccinated. My daughter is a doctor, and she believes in this, and I believe in her because she's a hell of a lot smarter than I am.
"When we think about vaccination and we think about our team, we think about our fans, we think about our players and their families, we have a responsibility as the leaders of the organization, we want our people vaccinated. We want to wear masks as much as possible. That's just the way it is," he said.
Uncommon Knowledge
Newsweek is committed to challenging conventional wisdom and finding connections in the search for common ground.
Newsweek is committed to challenging conventional wisdom and finding connections in the search for common ground.