'Ni No Kuni II': 7 Gameplay Mistakes I Made Playing the 'Revenant Kingdom' Campaign
Ni No Kuni II: Revenant Kingdom isn't a punishing game. There's no permadeath or grueling segments without save points. But there were still a handful of mistakes I wish I hadn't made while playing. Dodging these gameplay mistakes should help you out with some of those campaign annoyances.
Not Manually Saving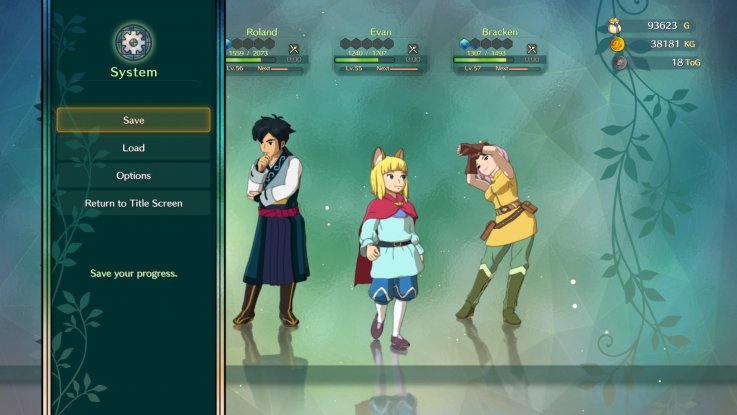 Ni No Kuni II is good about autosaving, with one major exception: overworld environments. Anywhere you're running around chibi-sized is a good place to keep manual saves in mind, because there's nothing more frustrating than grinding out a couple levels, then dying and losing that progress.
Neglecting Kingdom Building and Skirmish Armies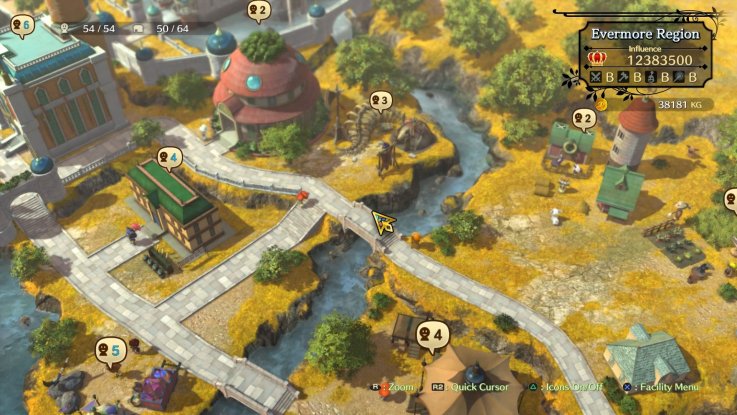 Though the kingdom building and the Skirmish small-unit combat modes feel like fun distractions from grinding levels or pushing the campaign forward, they turn out not to be very optional. By the end of the campaign, you'll need to have Evan's kingdom at a certain stage of development to continue. Leave all that work for the moment it's needed, and you'll suffer a frustrating break in the narrative, running around gathering citizens to Evan's under-construction kingdom and waiting for money to accrue in your coffers. Picking up new citizens for Evermore is one of the more fun things to do in Ni No Kuni II: Revenant Kingdom, but its a slog busting out a bunch in row.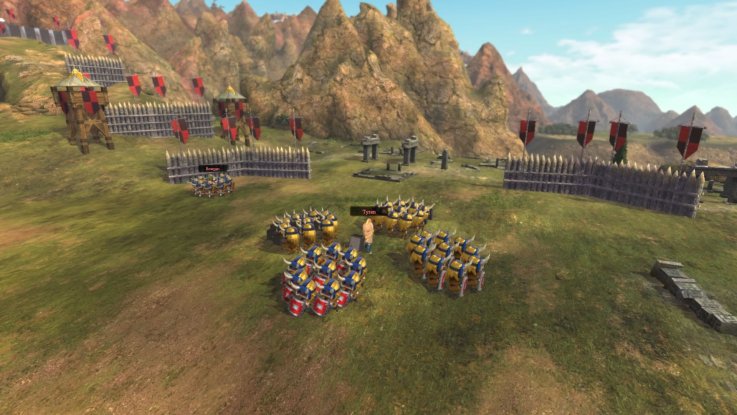 Skirmishes—the battles accessible from campaign flags, with military units separate from your party characters—don't have the same clear threshold during the course of the campaign, but it's important to level those units up anyway. There's no need to churn through campaign missions for hours, but entirely ignoring Skirmishes will leave you at a frustrating disadvantage late in the story campaign.
Focusing on Upgrades and Research Before Coffers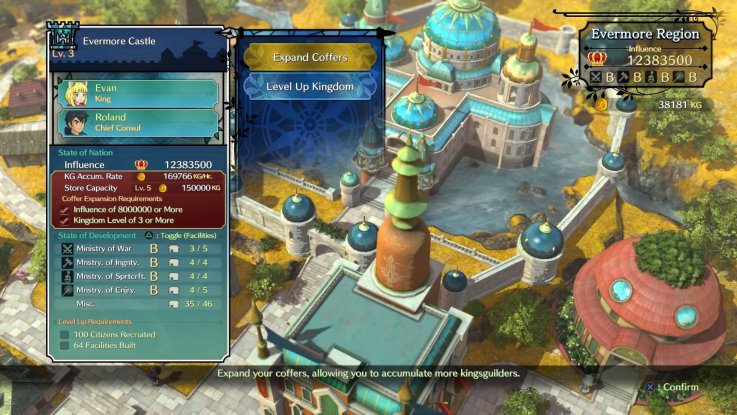 Kingdom building operates on a separate currency called Kingsguilders. There's an overwhelming amount of stuff to spend Kingsguilders on: new construction, upgrading existing facilities and conducting research. But there should be one obvious priority, whenever the option is available: upgrade your Coffers. Your kingdom's coffers accrue money over time, which you can then take out and put in a separate pool for spending. If you don't check in on your kingdom often, your coffers will max out and stop generating revenue. That's bad. But while expanding the ability to store money is important, the bigger benefit to upgrading your kingdom's coffers is that money will come in at an increased rate. That's good. Level up your coffers and you'll have way more money to spend, so make it your first purchase as soon as you've hit all the requirements.
Selling Items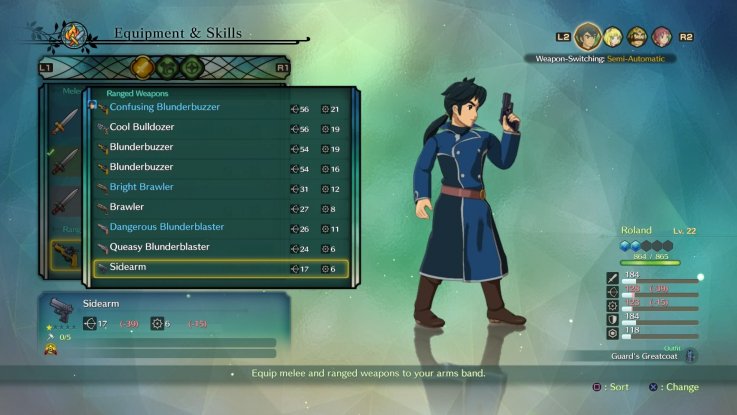 Even if you're typically conservative with your RPG inventories, it's worth being even more judicious than usual while playing Ni No Kuni II. The constant flow of stuff, from combat drops to the glittering gold dross littering the ground, makes Revenant Kingdom feel abundant. But ignore the temptation to sell off your surplus, because having the right items can save you untold hours of side quest hustle. It's very common to come across recruitable characters in Ni No Kuni II who make a specific item or items the precondition to them joining King Evan's kingdom. Sure, you could run around looking for 10 bonsai coral for an hour, but it's so much more satisfying to have the stuff already at hand.
Sell nothing and you'll be surprised how often you'll have the inventory necessary to complete a side quest within moments of accepting it. There are other reasons too, especially if you get into levelling Higgledies, improving spells and the other upgrades that unlock as you build out your kingdom's facilities. Many of these optional upgrades are fuelled by unexpected items.
The only semi-exception is armor and weapons, which can often be safely dumped for a few hundred extra gilders in your pocket. But even these bigger ticket items will, occasionally, be the object of a side quest.
Bonus tip: If you do plan on selling, there's a button for highlighting multiple objects. Maybe obvious, but if I can save you 20 hours of selling long inventory lists one item at a time, then my work here is done.
Ignoring My Battle Points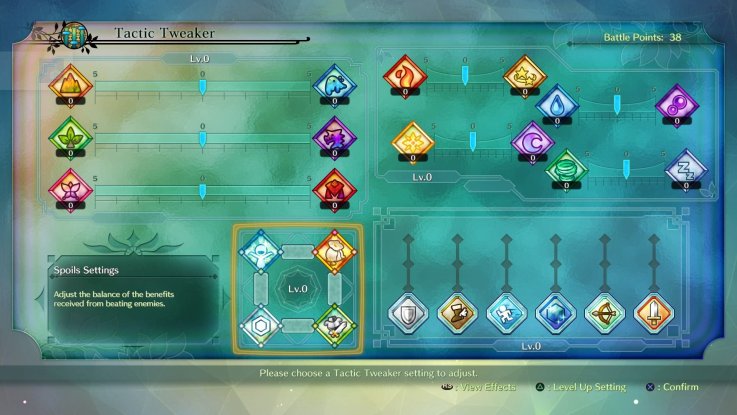 Levelling is mostly automatic in Ni No Kuni II: Revenant Kingdom, with character stats improving on their own. But this hands-off approach to levelling makes it easy to miss out on the one area players can change their stats: Battle Points. Battle Points can be used in the Tactic Tweaker to unlock new settings. It took until late in the game to reach a point where I was making constant adjustments to the Tweaker between battles. Most of the time, it was set to the battle perks I liked and otherwise ignored. But this set-it-and-forget-it attitude makes it easy to miss out on all the Battle Points streaming in. On one hand, it's fun to open up the Tactic Tweaker for the first time in a few hours and have a ton of points to spend, but it sure seems like a waste.
Pretending to Care About Characters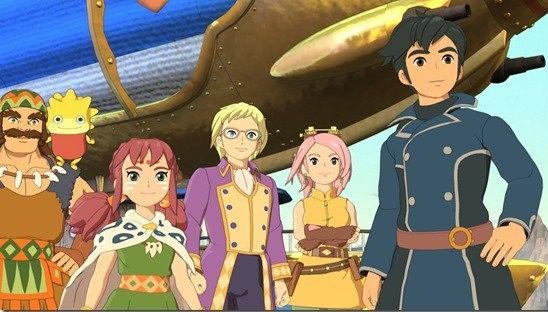 Once your party has more characters than the maximum of three active on the battlefield, some are destined to be neglected. It could be you just don't like their stats. Or it might be personal—I can't stand that pompous nerd, Leander, who's always pushing his glasses up his nose and exclaiming, "Well!" You might feel, as is the case in other RPGs, that you should practice player rotation, ensuring that less-used characters get in their combat time and chance to level. Ni No Kuni II even warns you that active characters get more EXP from combat. Maybe that's true, but the difference is negligible. By the time I'd reached the end of the campaign, characters I hadn't used for over 20 hours of game time had only fallen behind by two levels. You don't need 'em in play, and maintenance is essentially unnecessary, so let them rot.
Avoiding Red Enemies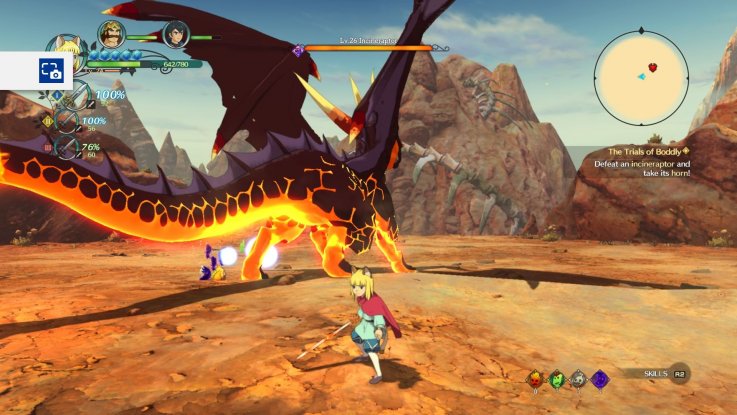 Ni No Kuni II: Revenant Kingdom is too easy, so it's important to find your own challenges. Early in the game, just outside of Hideaway Hollow, you're likely to bump into some high-level characters highlighted with red font. I tried to fight a dragon-like Windwyrm, got stomped and then started taking that red font very seriously.
But don't take it too seriously. There's a sweet spot. Take on an enemy 20 levels higher and your attacks are effectively useless. Even with perfect dodges and blocks, you're wasting your time. But it's often possible to take on enemies 10 or fewer levels higher. A big monster eight levels higher than my characters came to be a desirable find when out in the field grinding. The challenge is about right and at most you're staking a handful of Soreaways.
'Ni No Kuni II': 7 Gameplay Mistakes I Made Playing the 'Revenant Kingdom' Campaign | Gaming