Nia Long on 'The Banker,' the Legacy of 'Boyz n the Hood' and Finding Her Voice as a Producer
Nia Long is one of those actors who seemingly evolved right in front of our eyes. From her star-making turn in John Singleton's classic Boyz n the Hood in 1991 (at just 20-years-old) to her extensive work on television—The Fresh Prince of Bel-Air, Empire and NCIS: Los Angeles, to name a few—Long clearly knows the ins and outs of Hollywood. Now with the release of her new film The Banker on Apple TV+ on March 26 and her producing debut coming later in 2020 with the Netflix film Fatal Affair, Long is at the top of her game.
"I was really excited because I hadn't read a script in a long time that showed black people in finance," Long told Newsweek Conversations about her work on The Banker, a film based on a true story about Joe Morris (played by Samuel L. Jackson) and Bernard Garrett (played by Anthony Mackie), two of the first successful African American investment bankers in the post-Civil Rights era United States.
"We need to teach our children and reeducate our children that, we're here now. We have an opportunity to be whatever it is that we want," Long says about the The Banker's message. "What I love about the film is you can take your mother, your father, your brother, your husband and your children. I'm taking my 8-year-old to see it. Because there's nothing in the film that's inappropriate. It's a real history lesson."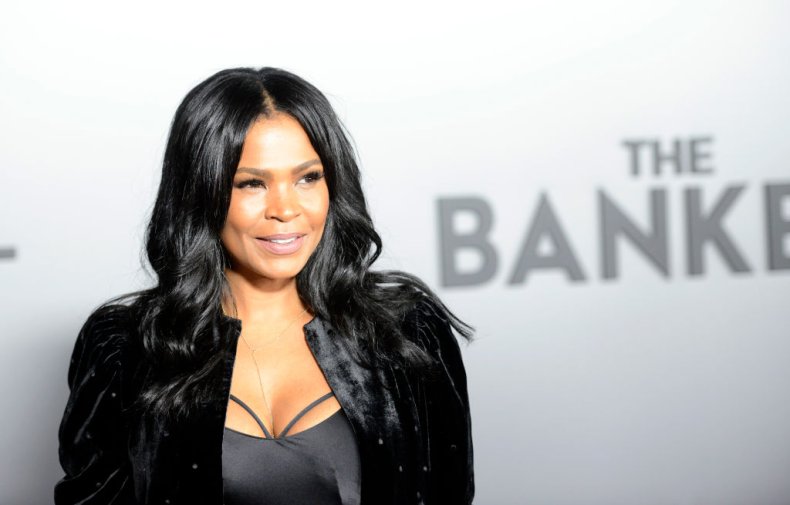 It's hard to believe it's been nearly 30 years since Boyz n the Hood was released and changed so much for black talent in Hollywood, not to mention the unique voice of writer/director John Singleton, who died suddenly of a stroke in 2019.
"He was my beginning. He discovered me. He showed me the ropes. He believed in me," Long says about Singleton. "He was such a visionary."
"John Singleton created a lane for black actors to work, to tell a hood story that had not been told. We had Spike Lee on the East Coast. Spike Lee really birthed this Renaissance of black filmmaking, but we had yet to tell the story of the West Coast, and John Singleton kicked those doors down."
Singleton's work on the film earned him Academy Award nominations for Best Original Screenplay and Best Director, becoming the first African American to be nominated for directing.
"Ultimately what it did for the culture is it created a lane of opportunity for us. It just breaks my heart that he's not here, because I feel like he had so much more to do."
After more than 30 years in the business, Long is now ready to tell her own stories as well. Later this year, she'll produce her first film, Fatal Affair on Netflix. She'll also star.
"For me, it was really about having a voice in the process."
The Banker is in select theaters starting March 6 and will be released on Apple TV+ on March 26.
Watch the full interview with Nia Long on Newsweek Conversations.