Nicaraguan President Names His Wife as His Running Mate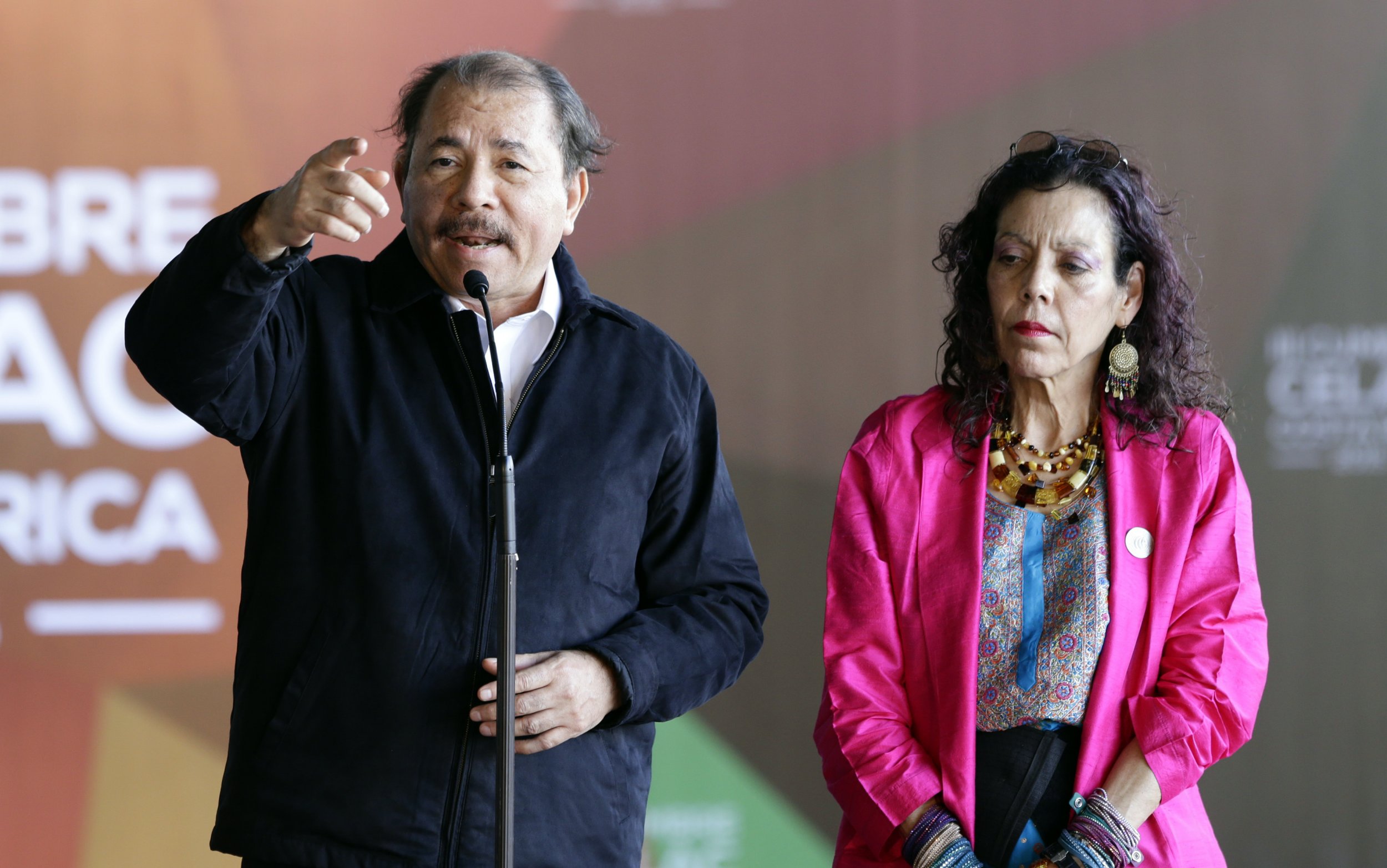 In a move that seems taken from the Netflix TV program House of Cards , Nicaragua's President Daniel Ortega has announced his wife as his running mate and vice-presidential pick. As Ortega, 70, campaigns for his third term, he is hoping that Rosario Murillo, who is currently the chief government spokesperson will swing the vote in his favor.
Ortega has claimed that his "joint government" with his wife, is a symbol of gender equality , Reuters reported . As he announced his decision to make Murillo vice-president, he told supporters: "We don't doubt that [the vice presidential candidate] had to be a woman, and who better than the partner who has already been tested with work and proved to be very efficient and disciplined?"
Many Nicaraguans already see Murillo as sharing power with Ortega, the BBC reported . The first lady appears on TV daily as spokesperson, though she also frequently promotes her own brand of New Age spirituality.
Critics of the pair say that they have run the country as though it's their own, and that Murillo wields significant influence over her husband.
Many fear a return to familial rule in Nicaragua. From 1936 to 1979, the Somoza family governed Nicaragua as a dictatorship until the left-wing Sandinistas overthrew them. Ortega, who played a key role in the coup, became the unofficial leader of the country.
The Sandinista party eventually fell out of power in 1990, but Ortega was re-elected in January 2007. It is expected that he will win his third consecutive term in the upcoming November elections.