Nicaragua Protests: American Journalist Live Tweets While Trapped During Bloody Church Siege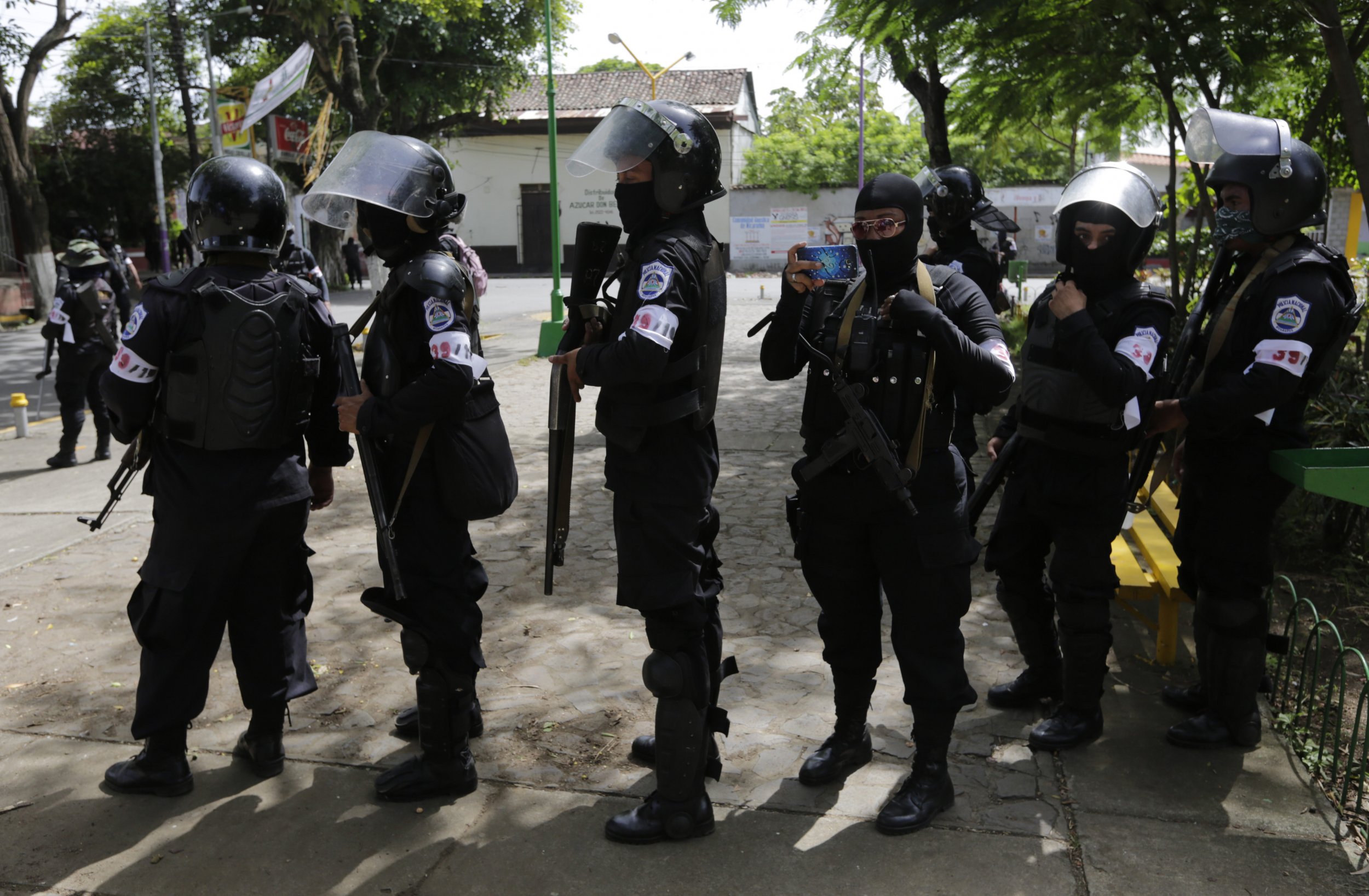 A Washington Post reporter found himself caught in the midst of Nicaragua's bloody street clashes Friday night, surrounded by gunfire between protesters and pro-government forces for hours as students, priests, doctors and fellow journalists were trapped inside a Nicaraguan Catholic church.
Joshua Partlow, a reporter for The Post who covers Mexico, Central and Latin America, live-tweeted through much of the evening as those around him who were injured from gunshot wounds were denied access to medical care by pro-government forces. He continued to report on the violent attack first-hand and interview those around him.
For several hours prior to their entrapment in the church, college students from the National Autonomous University of Nicaragua, located in the capital city of Managua, clashed with police, using some firearms but mostly rocks, sticks and mortars against the government's military weapons, Partlow reported.
In a Facebook live video taken by students as they fought against government forces, gunshots can be heard ringing out in the background.
As the wounded were stranded in the church for hours, unable to be treated by medical personnel or human rights workers, a priest pleaded on a phone call to a Nicaraguan radio station for the shooting to stop.
"I don't know why they want to attack us here. It's like they want to assassinate all the students," Raul Zamora said, according to Partlow's reporting. "Please, I call on the conscience of the authorities. If they have already left the [university], why are they attacking here at the church?"
The Post journalist later said he made it out of the church safely as one convoy of ambulances was allowed to take some of the injured to a nearby hospital. But others, including journalists and students, were still trapped inside by police who blocked the roads leading to the church.
Amid conflicting reports Saturday morning, it was unclear exactly how many people had been injured or killed, but multiple deaths were already reported. Church members could be seen in the streets still pleading with police to let the injured receive help.
As of Saturday afternoon, one of the remaining journalists trapped inside reported they were finally freed. Massive protests could be seen taking hold on the streets of Managua in a live YouTube video in response to the overnight church seize.
Friday night's fighting was the latest clash in Nicaragua's ongoing unrest between pro-government forces, who support President Daniel Ortega, and protesters, who have called for the resignation of Ortega. The conflict has resulted in more than 300 deaths and 1,500 injuries since it began April 18, making it the country's deadliest protests since the country's civil war ended in 1990.
A coalition of university students, along with business and labor groups, began protests in April to push back against social security reform that they called oppressive government policies. The reform policy would have cut the pensions of retired workers and increased contributions by employees and employers. Despite the government later reversing that plan, violent clashes have continued.
To stop recent protests, government forces have allegedly resorted to shooting and killing protesters in the streets.
Florida Republican Senator Marco Rubio made a series of scathing statements against the Nicaraguan leader Friday and Saturday, warning Ortega that "if any harm comes to U.S. personnel or their families, he will personally face severe repercussions."
Rubio said he previously told Foreign Minister Denis Moncada Colindres that to "avoid a cycle of conflict" with the U.S., Ortega's regime needed to hold early and fair elections.
Referring to protesters, Colindres on Thursday claimed the Nicaraguan government is "suffering the onslaught of internal and external terrorist groups," signifying no intention of holding early elections.
Ortega has been in office since 2007, but Nicaraguans and other foreign leaders have called for early elections to replace him.