Nice Attack: Sarkozy Says Democracy Must 'Win the War' Against Radical Islam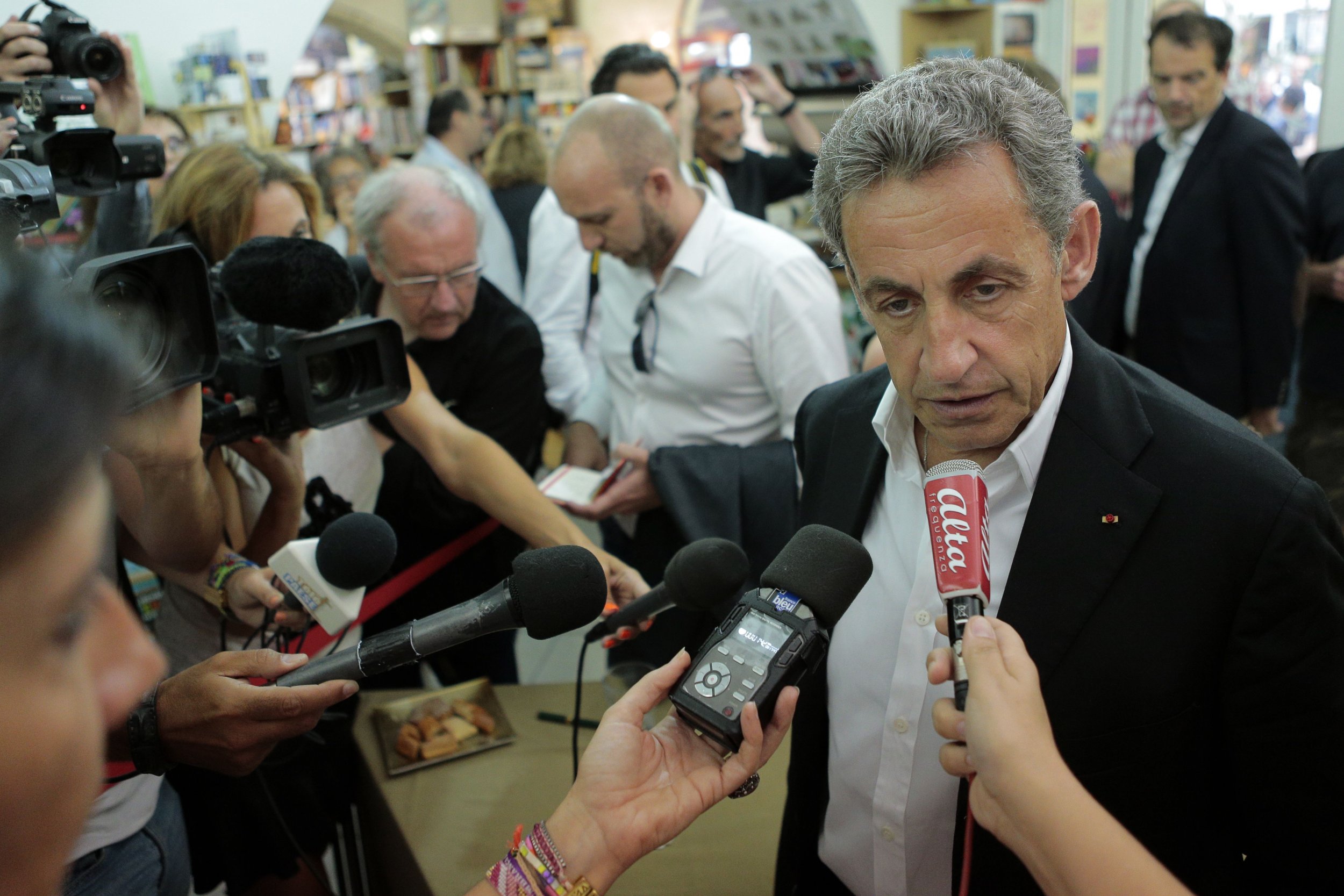 Ex-French President Nicolas Sarkozy has called for foreign nationals with links to radical Islam to be expelled from the country after criticizing the government in the wake of the Nice attack.
Sarkozy, the president between 2007 and 2012 and now the leader of the opposition Les Républicains party, told French television that stronger measures—including the electronic tagging of those at risk of radicalization—was needed for France to overcome its problem with Islamism. "Democracy must not be weak, nor simply commemorate. Democracy must say 'We will win the war,'" Sarkozy said, the BBC reports.
At least 84 people were killed when Mohamed Lahouaiej-Bouhel, a 31-year old Tunisian national, drove a truck into crowds of people celebrating Bastille Day on Thursday in the southwestern city of Nice. A further 85 people remain in hospital, 18 of whom are in a critical condition. Bouhel was shot dead by police after his vehicle was stopped on the Promenade des Anglais.
The Islamic State militant group (ISIS) claimed that the attacker was acting on their inspiration, calling him "one of the soldiers of Islamic State." ISIS has called on its followers to carry out attacks in their home countries, but French authorities have failed to produce evidence of any concrete links between Bouhel and the group, which is based in Syria and Iraq. French Prime Minister Manuel Valls said in an interview with Sunday newspaper Le Journal du Dimanche that Bouhel had been "radicalized very quickly."
Sarkozy, who said earlier in July that he would be stepping down as leader of the main opposition party in order to stand for the presidency in the 2017 election, has previously spoken out against the influence of Islam in France. His party held a controversial meeting in June 2015 to discuss "not what France can do for Islam but what Islam can do to become the Islam of France," and has previously criticized the practice of veiling and called for more stringent labeling of halal meat, calling it the issue which "most preoccupies the French" in 2012.