Nice Attack: Why Social Media Platforms Must Tackle 'Open Source Jihad'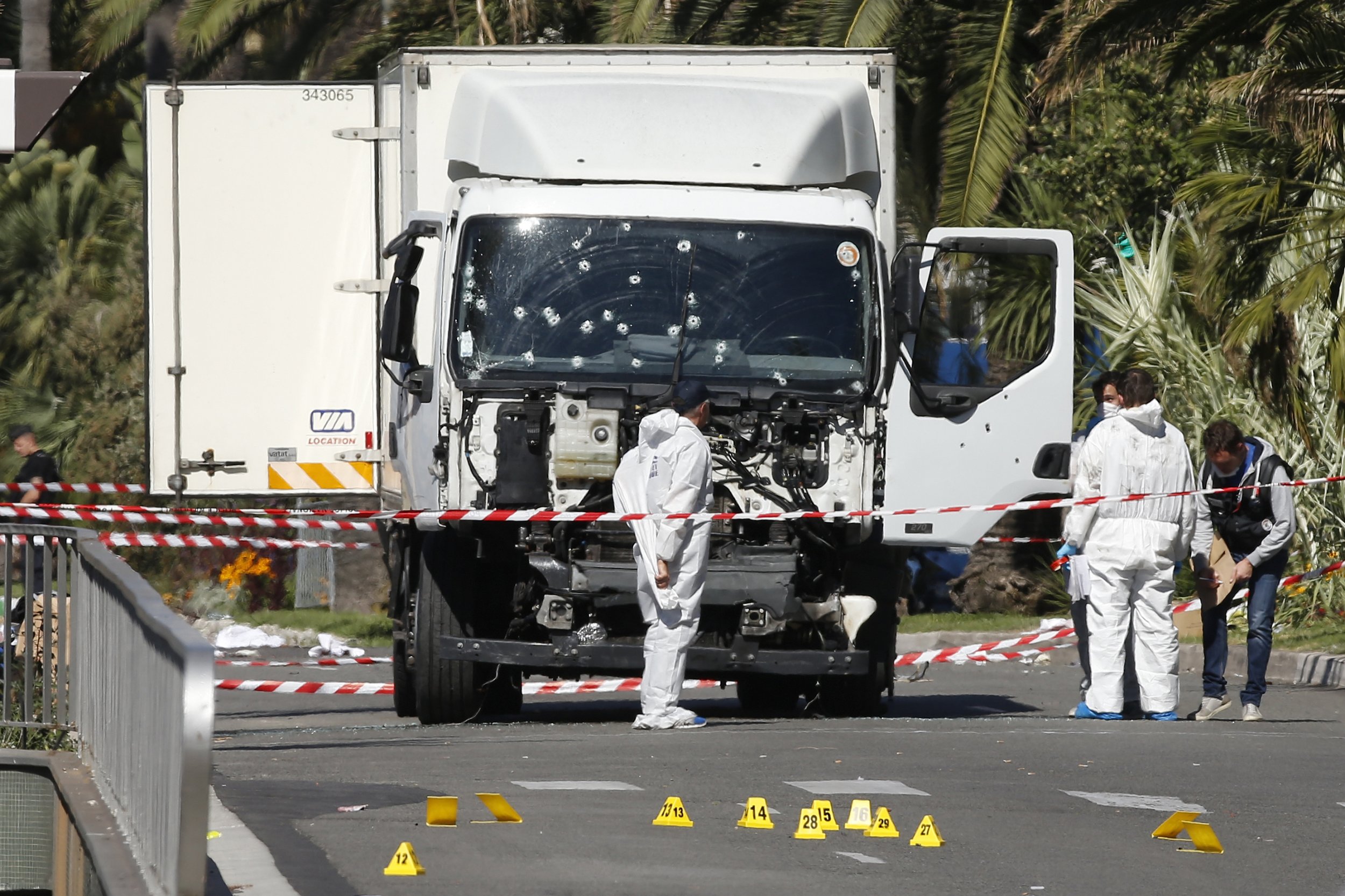 My heart and prayers go out to the victims and families of the horrific attack in Nice. I know their pain. My kind, gentle father, a retired elementary school principal and lifelong peace activist, was butchered by terrorists in Jerusalem only nine months ago.
Nice, Orlando, Brussels, Paris, San Bernardino, Tel Aviv, New York, London, Madrid, Moscow, Istanbul, Jerusalem and Mumbai. At one time, this list would have been associated with a geography class, but today, it is part of a clear and frightening pattern—radical Islamic terror is spreading like wildfire across the globe. This terror does not differentiate between religions, nationality, ethnicity, race or sexual preference.
If you have any doubt about the drama of this pattern, just type the words "list of Islamist terrorist attacks" into Google and click on the Wikipedia entry that comes up. The list is mind-boggling. If you plot the trajectory out on a graph, or pin the geographical spread out on a map, you will not be able to sleep at night. It is truly terrifying.
ISIS, Al-Qaeda, Boko Haram, Hezbollah, Hamas and tens of other radical Islamic militant organizations are tied together by a unified goal—Jihad, a holy war to spread radical Islam and overturn the core values in which our modern lives are grounded: freedom, liberty, equality, democracy and social justice.
The concept of Jihad, holy war against the infidels, has been around for centuries. So why is it spreading so quickly and so effectively now? The answer to this question is actually quite simple: social media.
Facebook, YouTube, Twitter and tens of other social media companies have inadvertently created platforms that allow poisonous ideas to spread, and evil people to communicate and unite in a massive feedback loop.
Jihad by the sword has evolved into "Open Source Jihad" where hundreds of organizations and thousands of militant leaders use social media platforms to incite, motivate, radicalize and instruct Muslim youth around the world, encouraging them to join in this horrific holy war.
The open platforms of social media have become unwitting accomplices in this Open Source Jihad; allowing militant organizations, known extremists and radicalized youth to operate freely for years. The time has come to call on social media companies to take responsibility and clean up their act. The technology exists. Those very same algorithms that are used to target us with tens of billions of dollars in advertising should be used to identify and proactively remove all terror related activities from the internet.
Micah Lakin Avni is chief executive of the Peninsula Group, a publicly-traded Israeli commercial finance institution based in Tel Aviv.