Nice Attacker Mohamed Bouhlel Was 'Bisexual,' Investigators Say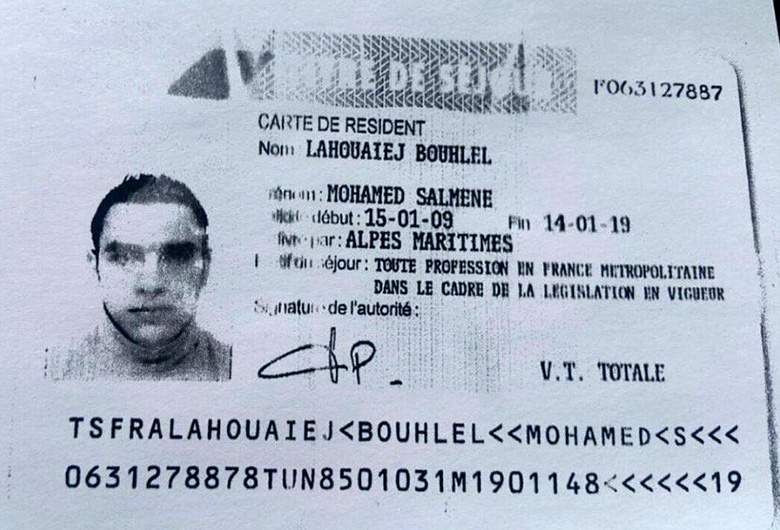 Mohamed Bouhlel, the truck attacker who the Islamic State militant group (ISIS) claims it inspired to mow down hundreds of revelers on Nice's Promenade des Anglais on Thursday, was a bisexual who used dating apps to find new partners.
According to France's BFMTV, investigators have gleaned that Bouhlel—who left at least 84 people dead in the French city—had a busy sex life, with pictures of both female and male conquests on his phone. Bisexuality, or homosexuality, is forbidden in Islam, although interviews with Bouhlel's friends and relatives in Nice have revealed that he did not behave, at least until recently, like a devout Muslim.
Investigators made a series of findings on the Tunisian national's phone after the deadly attack, including a text message that reportedly called on another person to "bring more weapons," according to BFMTV. The rest of the text read: "Bringing in 5," according to judicial sources. The recipient of the text remains in French custody. One of Bouhlel's earlier text messages read: "It's good. I have the equipment."
Bouhlel had one working gun, a pistol, while authorities discovered a series of fake arms and grenades in his truck after the attack.
Alongside a number of selfies and searches for gym addresses and salsa bars, the divorced father-of-three's phone also showed searches for visits to violent sites where executions were displayed, it is unclear if these were ISIS-related or not.
Bouhlel's family have painted a picture of a troubled man, with his father and sister confirming that he had to see a psychiatrist for a number of years and, between 2002 and 2004, he had a "nervous breakdown," Mondher told AFP news agency.
"He would become angry and he shouted...He would break anything he saw in front of him," he said, speaking to reporters in his Tunisian hometown of Msaken on Saturday.
While the exact motive for Bouhlel's mass murder remains unclear, the release of more details show that the attacker was a man that, as French Prime Minister Manuel Valls said in an interview with newspaper Le Journal du Dimanche on Sunday, was radicalized quickly, allowing ISIS to claim him as a "soldier" of their Caliphate.
This article originally contained an incorrect reference to the Orlando shooter Omar Mateen.