Nice Attack: Vladimir Putin Sends Condolences to 'Dear Francois'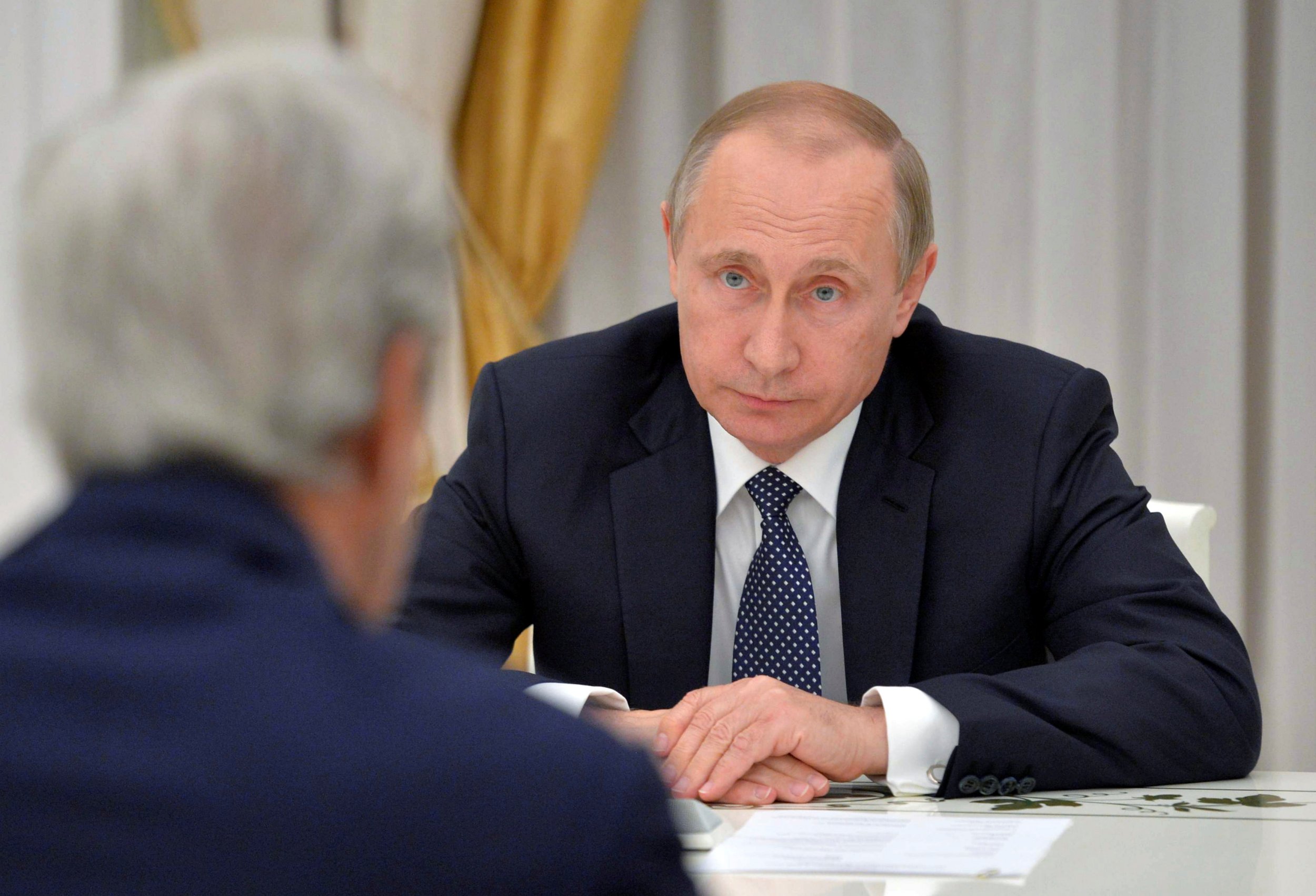 Russian President Vladimir Putin has issued a video message to his French counterpart Francois Hollande, expressing his sympathy over the attack in Nice on Thursday night and calling for a united front against "terrorism."
The driver of a truck ran the vehicle into revelers in central Nice, during celebrations for France's national holiday, Bastille Day, on Thursday night. Over 80 are reported dead, with at least one reported to be a Russian woman.
Putin explained he was making the statement publicly because he assumed Hollande and the whole of the French government "would not have time for telephone conversations."
"Dear Francois," Putin said, speaking informally in a video issued by the Kremlin, "Russia knows what terror is and the threats it creates for all of us. Our people have dealt with such tragedies numerous times and suffers greatly from what has happened, feeling sympathy and solidarity with the French people."
Putin, who has previously urged France and other governments to join Russia's airstrikes campaign in Syria in support of Bashar al-Assad's government, told Hollande that "only united action can defeat terrorism."
Western states have refused to support Assad militarily and have instead launched airstrikes, not coordinated with the Syrian government. Currently, Russia supports a resolution plan in Syria that could see Assad stay in power while members of the Syrian opposition and Western allies have largely refused this.
"The crime in Nice, as a result of which many are dead and injured, some of whom are Russian citizens, was conducted with great barbarity and cruel cynicism," Putin added, before wishing a quick recovery to all of those hurt.