Nicolas Cage is an actor who is always committed, and says "yes" to appearing in a lot of films. This means that his filmography is full of singular performances, like Leaving Las Vegas (which won him an Oscar), Adaptation (which netted him an Oscar nomination) and his new movie The Unbearable Weight of Massive Talent, in which he plays a washed-up version of himself.
The Unbearable Weight of Massive Talent may have won him acclaim, but his recent years have been more hit and miss, with movies like The Wicker Man, Left Behind and Season of the Witch not finding favor with either audiences or critics. His filmography is so divisive, in fact, that the TV show Community had an entire episode in which a film student is driven insane working out whether Cage is a good actor or not.
With Cage's movie star persona so divisive, you cannot really create a list of good Nicolas Cage films without looking at some of his worst films too. With that in mind, here are the 10 films that Rotten Tomatoes deems the best and worst of his over 100 appearances in films.
The best and worst Nicolas Cage movie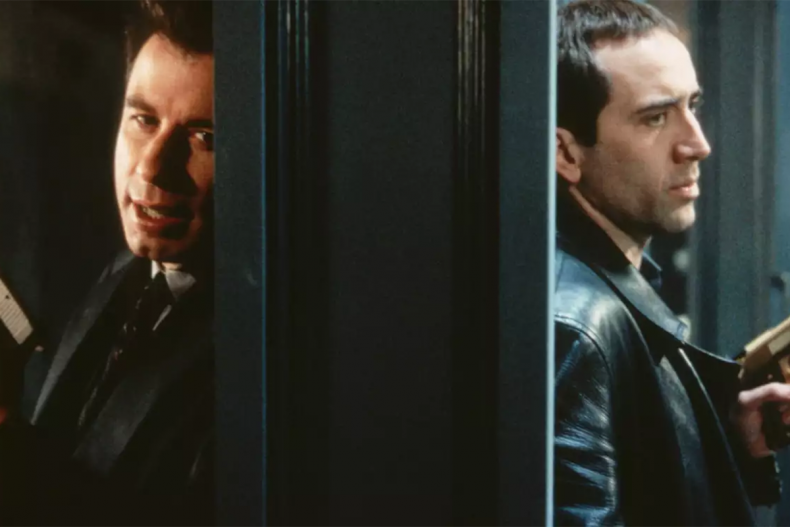 Best #5—Face/Off (92 percent on Rotten Tomatoes)
What is more fun than watching two of Hollywood's great hams do impressions of each other? That is the question that John Woo's 1997 action movie asks, as FBI agent John Travolta swaps faces with terrorist Cage in a plot that makes up in action what it lacks in sense.
Worst #5—211 (4 percent)
It says everything you need to know about how badly thought through this direct-to-video movie is that it takes its name from the Californian police code for a robbery—even though the film, in which Cage plays a cop, is set in Massachusetts.
Best #4—Moonstruck (94 percent)
In this 1987 romantic comedy classic, Cage plays a baker with only one hand. That sounds like a character from his bizarro later work, but a young Cage brings heart and passion to his role alongside an Oscar-winning Cher.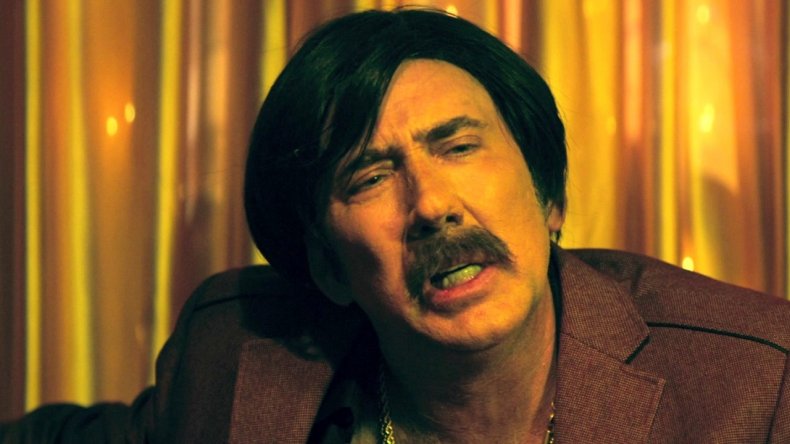 Worst #4—Arsenal (3 percent)
Another nadir of the actor's direct-to-video work, this 2017 thriller sees Cage put on a very silly wig and mustache to play a sleazy gangster whose fake kidnap plot turns real. The movie is a follow-up to the Cage vehicle Deadfall, of which all we can say is watch this space...
Best #3—Pig (96 percent)
The actor gives one of the most acclaimed performances of last year in this film about a truffle hunter on a mission to save his beloved pig. What sounds like your typical late-period Cage project ends up playing the audience's expectations against it, making it one of the most surprising films in the actor's oeuvre.
Worst #3—Grand Isle (0 percent)
The first of three Cage movies to have the dreaded 0 percent Rotten rating, this 2019 film has the highest audience score of the trio— though even that only reaches 45 percent. Cage plays a heavy-drinking Vietnam vet, and the character is not the only one who would have to drink to get through this movie.
Best #2—Red Rock West (97 percent)
An underseen entry in Cage's filmography, this indie hit in which the actor is mistaken for a hitman was destined to be direct-to-video, before becoming a small festival success. Only Cage completists may have seen the film, but the western neo-noir deserves a wider audience.
Worst #2—Deadfall (0 percent)
Every so often, a film comes along that shines a light on the problems of nepotism in Hollywood. In 1993, that film was noir failure Deadfall, in which Francis Ford Coppola's nephew directed his brother Nicolas Cage, his aunt Talia Shire, Henry Fonda's son Peter and Martin Sheen's son Charlie.
Best #1—Spider-Man: Into the Spider-Verse (97 percent)
Cage is a known Superman fan, who famously nearly played the Man of Steel and called his son Kal-El. It was another super, however, that got Cage one of his most acclaimed roles, as he brought gravitas to the movie's noir take on Peter Parker.
Worst #1—Left Behind (0 percent)
Usually, critics and audiences can have very different views on movies. Not Left Behind—its 0 percent critic rating is nearly matched by its 2 percent audience score. Some found its vision of a Christian apocalypse offensive (especially when all other religions found themselves "left behind" on the dying earth), but plenty more just found it shoddily made.
The Unbearable Weight of Massive Talent is in cinemas from Friday, April 22.