Who Is 'The Great' Star Nicholas Hoult Dating?
Nicholas Hoult has a penchant for playing roles that make his fans swoon. The British hunk has been laying the charm on thick with his formidable acting and dashing good looks for nearly three decades now, playing roles like the adorable young trouble maker Marcus in About a Boy and the scientifically sweet Hank McKoy (aka Beast) in Marvel's X-Men movie series, and so forth.
Now he'll show off his devilish unruly side when he takes on the antagonistic Peter III of Russia in Hulu's new satirical series The Great, which debuts on Friday. Even opposite Elle Fanning, who stars as the titular Russian monarch Catherine the Great, Hoult will likely be the apple of his many adoring fans' eyes, especially one woman in particular—his longtime girlfriend, Bryana Holly.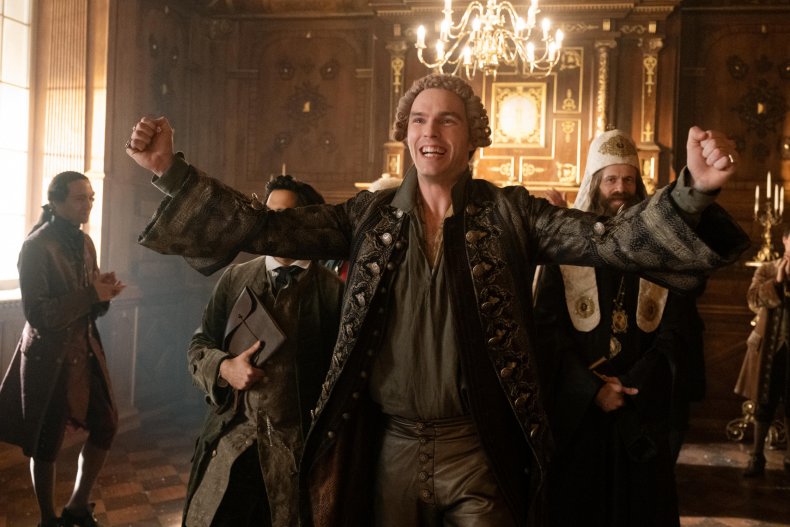 Following his lengthy relationship with actor Jennifer Lawrence, whom he dated for five years before splitting in 2014, Hoult became exceedingly private about his love life. But his silence doesn't mean he's single. In fact, 30-year-old Hoult's been off the market for more than three years now.
Rarely has Hoult spoken publicly of Holly, a 27-year-old model from California, and there are no signs of each other on either of their Instagram accounts. However, they have been spotted out and about in Los Angeles together. The pair were recently snapped by paparazzi cameras as they were taking a stroll with their two-year-old son in Los Angeles not long after California announced strict shelter-in-place orders pertaining to the coronavirus outbreak.
Hoult was also very mum on the arrival of he and Holly's first child, only confirming the baby's 2018 birth nearly a year after he was born—although he has been somewhat more open about his journey into fatherhood in recent times. During an appearance on The Late Late Show Hoult told host James Cordon that he was "loving" parenthood so far.
"It's mad. It's a learning curve, isn't it? There's a lot to take in. But overall, it's like that time again, it brings back a lot of memories of your childhood. It makes you play again—which I'm really enjoying, particularly with this time now with everything shut down and not having to work I'm kind of just playing trains all day. Yeah, it's great," Hoult said.
Hoult first mentioned his growing family in a 2019 interview with The Evening Standard.
"Having a baby puts you in this place where you go, 'Oh, o.k., this human is going to change a lot," he said. "It makes you value time differently, which is why I talk very quickly in interviews now because I need to get home to them."
Holly has also kept quiet about her baby boy, only sharing one photo of him—with an emoji covering his face—on her social media.
Before dating Hoult, Holly, a former Playboy Playmate, was romantically linked to 5 Seconds of Summer Drummer Ashton Irwin. That relationship ended in 2016. She was also the girlfriend of The Hills star Brody Jenner in 2013.