Nicholas Kristof Ineligible to Run for Governor of Oregon: State Justices
Nicholas Kristof will not appear on Oregon's May primary ballot for governor after a state Supreme Court ruling.
Kristof, a former New York Times journalist, tried to challenge the state's Elections Division ruling that disqualified him from the race because he had not lived in the state for three years prior to the election, as required by the Oregon Constitution.
Kristof argued he was eligible to run for governor because he had property in Yamhill County and grew up in the state, which he had always considered his home.
But he filed taxes in New York, owned a home there and voted in the 2020 New York election. Kristof appealed Oregon Secretary of State Shemia Fagan's decision to the state Supreme Court.
The higher court said its task was not to conduct an assessment of the facts but to decide if the secretary's decision should be in Kristof's favor.
In its decision, the court wrote it could "not conclude that the secretary was compelled to find that [Kristof] remained domiciled in Oregon through the early 2000s or that he had regained an Oregon domicile by November 2019, three years before the November 2022 general election," according to Politico.
The court wrote it recognizes that Kristof had long-standing ties to Oregon and that the secretary was not questioning his current Oregon residence, but that wasn't the issue at hand.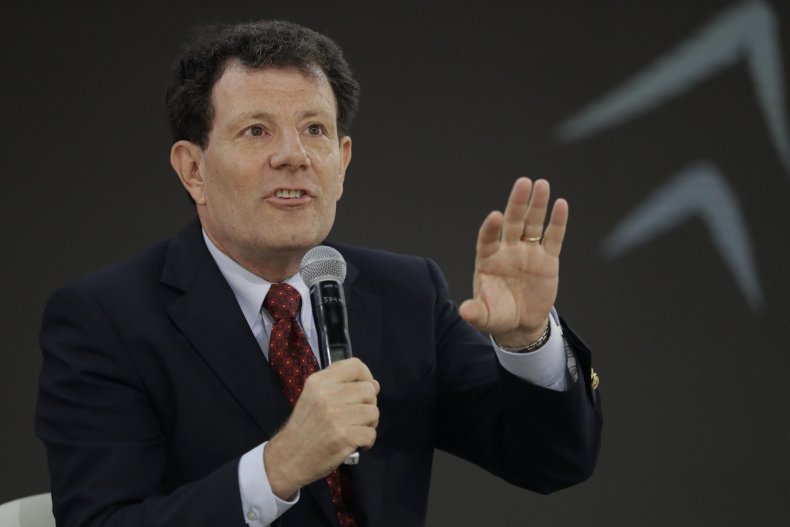 "The issue, instead, is whether relator has been, during the three years preceding the November 2022 election, 'a resident within this State,'" it wrote, adding that "we conclude that the secretary was not compelled to conclude, on the record before her, that relator satisfied that requirement."
Kristof's lawyer previously argued that the Oregon Constitution "has enough room to accommodate the lives of real people like Kristof," saying Kristof has been a resident of the state for many years. His lawyer added the "voters—not elections officials—should decide his suitability to be Governor," he said, according to the January court filing.
Kristof was running to replace Democratic Governor Kate Brown. The two major Democratic candidates remaining are former House Speaker Tina Kotek and state Treasurer Tobias Read, Politico reported.
"The rules are the rules, and they apply equally to all candidates for office in Oregon," Fagan previously stated in a news release. "I stand by the determination of the experts in the Oregon Elections Division that Mr. Kristof does not currently meet the Constitutional requirements to run or serve as Oregon Governor."
This is a developing story and will be updated when more information becomes available.
Update 2/17/22, 12:55 p.m. ET: This article was updated with additional information.