Nick Cannon Slams Past Blackface by Jimmy Fallon, Jimmy Kimmel and Sarah Silverman, Wants 'Teachable Moment'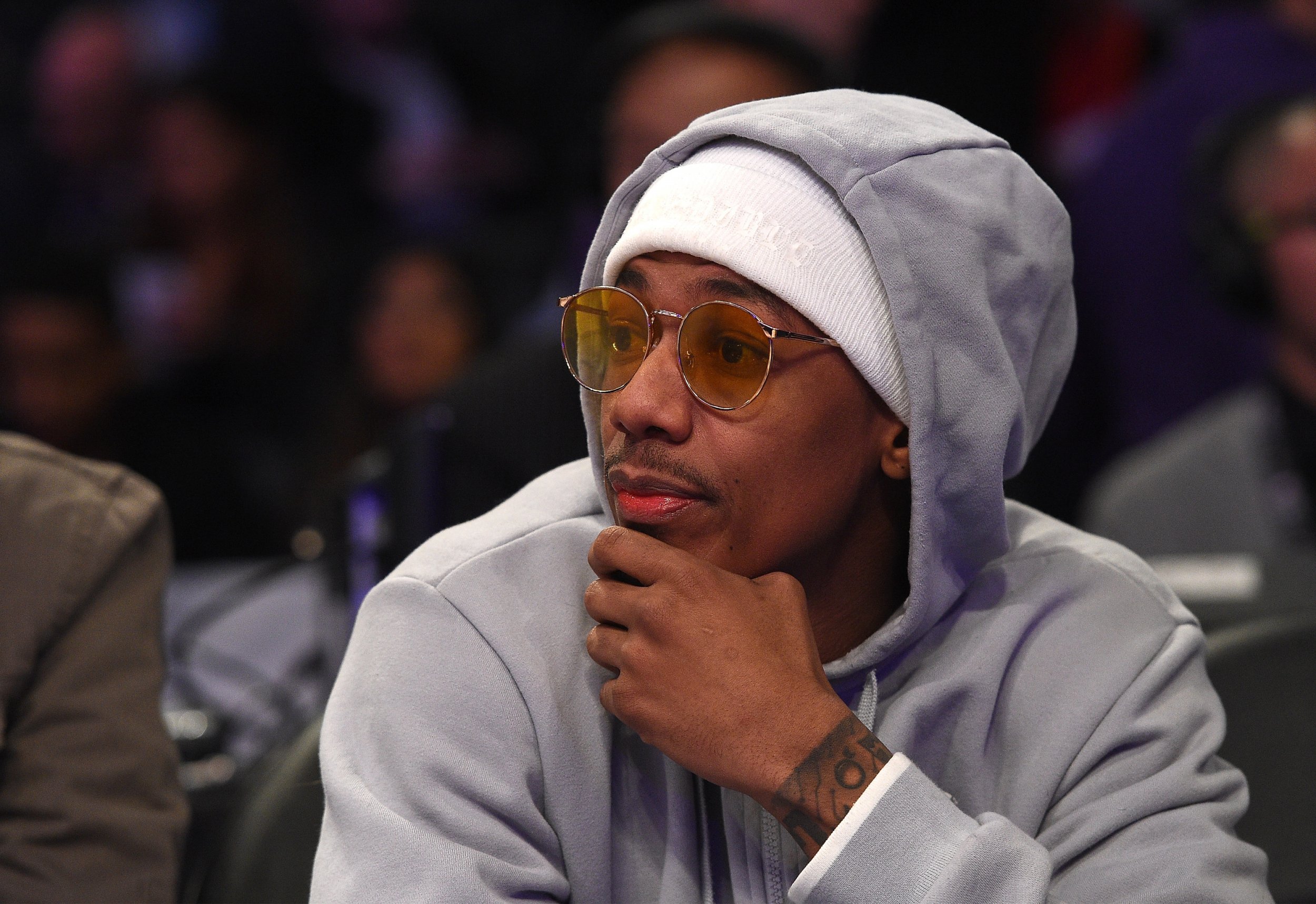 Nick Cannon is taking the time to make a "teachable moment" in the midst of Black History Month about why it's wrong to wear blackface by calling out fellow comedians Jimmy Fallon, Jimmy Kimmel and Sarah Silverman for doing so in the past.
On Monday, The Masked Singer host addressed the controversial topic via Instagram. He began his argument by explaining how "there is NO such thing" as "WhiteFace" and "Reverse Racism" before shifting gears to dissect the problem with blackface and racism as a whole.
"BlackFace and Racism are rooted in and are byproducts of the Institutionalized Oppression of a subjugated people," Cannon, 38, wrote. "The racist and severely damaging "Jim Crow laws" received its name from the BLackface minstrel movement of the 19th century and proceeds to cause pain to this day. A constant reminder that People of color are looked at as second class citizens in this country.
"Racism is when an 'elite' group uses its systemic power to enforce harm, hardship, and pain on others. If you don't understand this, then it probably means you are or benefit from that elite group of privileged oppressors that we speak of," he added.
Before sharing this detailed explanation, Cannon posted a collage photo to Instagram on Monday that featured examples of white people in blackface. Fallon, Kimmel and Silverman were shown doing so for comedic purposes. "Happy 'BLACKFACE' History Month!!! I'm sure we can expect some more 'Apologies' by Monday," Cannon wrote.
Cannon also targeted Kimmel and Fallon, whom he referred to as "Kings of Late Night," in a separate video he posted on Instagram Monday. The video featured Fallon and Kimmel wearing blackface while speaking like stereotypical black men. While Cannon said he's "always on the side of the comedian and never pander to the sensitive," he didn't agree with Fallon or Kimmel's former actions. He also said he was "ready and willing for the discourse."
Cannon's posts come after blackface controversy that's occurred in fashion throughout February. Pop singer Katy Perry and Global Brands Group issued an apology via The Hollywood Reporter on Monday after two pairs of shoes from Katy Perry Collections were accused of promoting blackface. They were "saddened" by the comparisons as they claimed the "intention was never to inflict any pain," but have since removed the questionable shoes; which feature big red lips and a triangle-shaped gold nose.
Gucci also issued an apology after its now-pulled $900 Balaclava jumper was criticized on social media for possessing similarities to blackface. On February 6, Gucci tweeted: "We are fully committed to increasing diversity throughout our organization and turning this incident into a powerful learning moment for the Gucci team and beyond."