Performer Nick Cannon was dropped by ViacomCBS on Tuesday after he refused to apologize for anti-Semitic comments made on his podcast.
Cannon made the comments while interviewing former Public Enemy member Professor Griff on a June episode of the show, Cannon's Class. Griff was fired from the rap group after a 1989 interview in which he blamed Jewish people for "the majority of wickedness that goes on across the globe."
Cannon said that "the Semitic people are Black people."
"You can't be anti-Semitic when we are the Semitic people," Cannon continued. "When we are the same people they want to be. That's our birthright." Cannon also said that Black people were "the true Hebrews."
Cannon had a long working relationship with media giant ViacomCBS, including hosting programs on company-owned networks MTV and Nickelodeon. In 2007, Cannon was named the chairman of Nickelodeon's young adult programming platform, TeenNick. Cannon won a Congressional Horizon award in 2009 for his accomplishments in reaching young people.
"While we support ongoing education and dialogue in the fight against bigotry, we are deeply troubled that Nick has failed to acknowledge or apologize for perpetuating anti-Semitism, and we are terminating our relationship with him," read a Tuesday statement from ViacomCBS.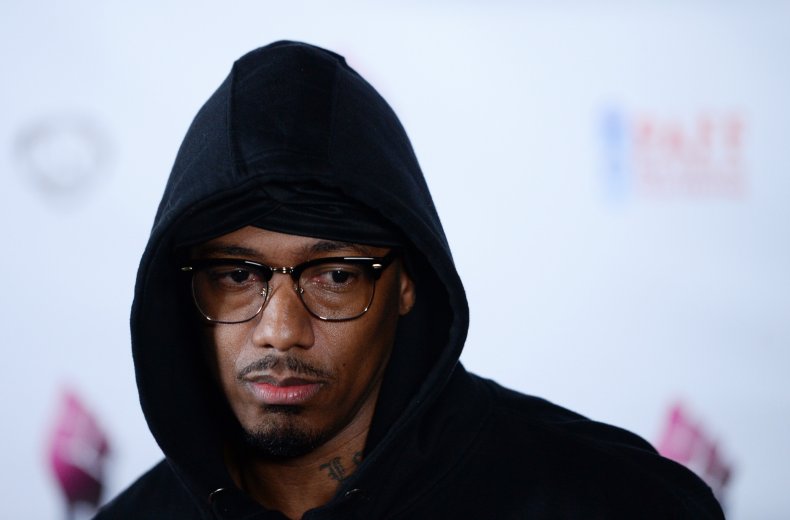 Cannon spoke about the controversy on his Facebook page, saying he meant no harm by the comments.
"Anyone who knows me knows that I have no hate in my heart nor malice intentions," Cannon said in a Monday Facebook post. "I do not condone hate speech nor the spread of hateful rhetoric. We are living in a time when it is more important than ever to promote unity and understanding."
Cannon also said that "African Americans and The people of the Jewish community have partnered to create some of the best, most revolutionary work we know today."
Cannon is currently the host of the top-rated musical competition program The Masked Singer on the Fox Broadcasting Network. Newsweek reached out to Fox for comment.
During the podcast episode, Cannon appeared to defend the controversial leader of the Nation of Islam, Minister Louis Farrakhan. "Every time I've heard him speak," Cannon said of Farrakhan, "it's positive, it's powerful, it's uplifting."
Farrakhan has been singled out by the Southern Poverty Law Center (SPLC) as an anti-Semitic extremist. According to the SPLC, Farrakhan adheres to a theory that blames Jews for the American slave trade.
In a Monday tweet, CEO of the Anti-Defamation League Jonathan Greenblatt called on Cannon to "educate himself."
"Truly disturbing that @NickCannon would use his platform to perpetuate false antisemitic conspiracy theories and lift up the vehemently antisemitic Louis Farrakhan," Greenblatt wrote. "He should apologize immediately and educate himself on why his comments are so harmful."