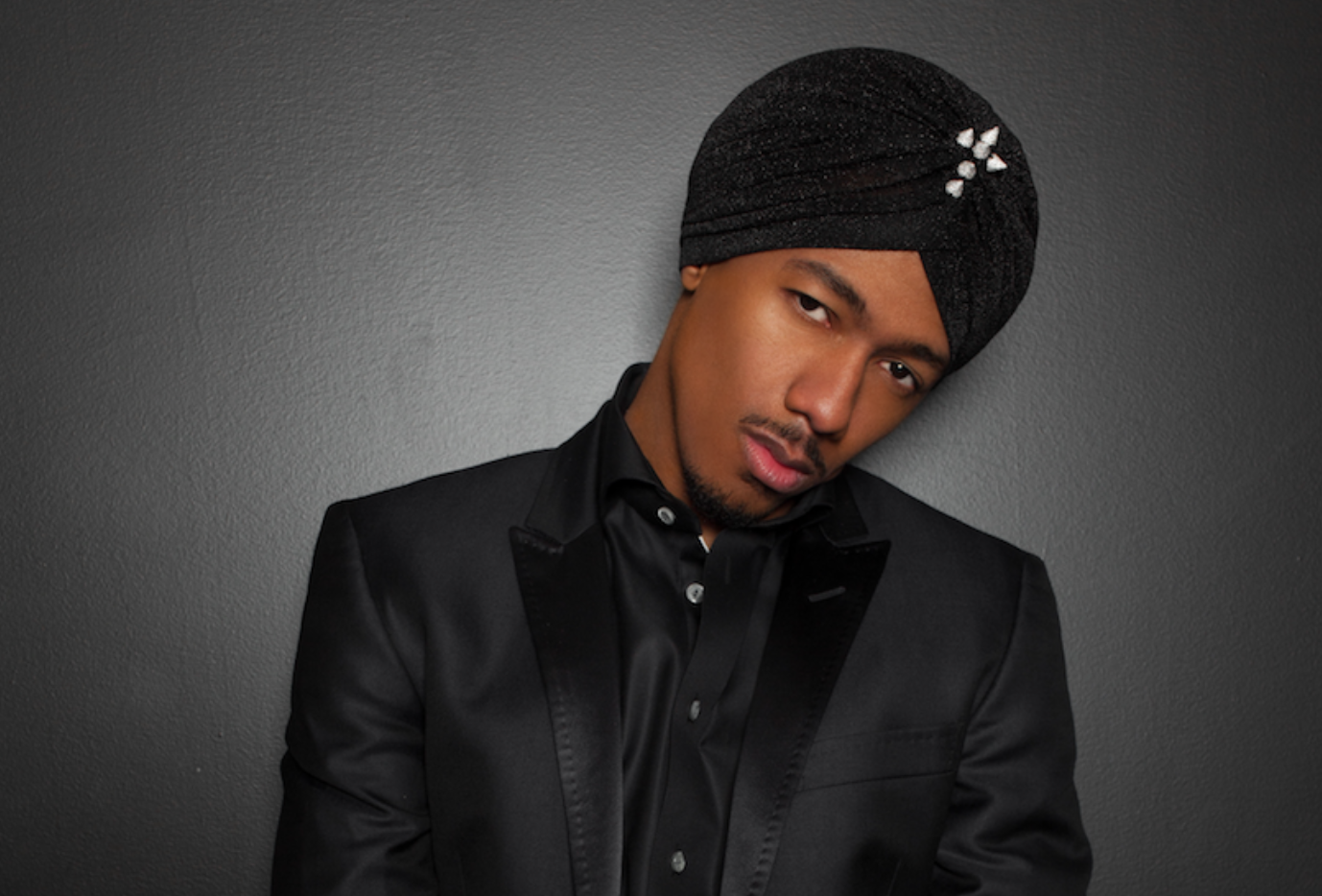 There are a select few people in Hollywood—or the world in general, even—who can truly do it all. Multi-hyphenated talent Nick Cannon is one of them.
Cannon, 37, got his start on Nickelodeon's Saturday Night Live-inspired sketch show, All That, in 1998. From there, he's managed to maintain a successful career that has lasted over the course of two decades, practically excelling in remotely every realm of the entertainment industry.
Cannon has starred in popular films like Drumline.He's released two studio albums, included the self-titled venture Nick Cannon in 2003 and has a compilation album, titled Model Music, on the way. He's hosted highly watched shows like Wild 'n Out, and America's Got Talent, but he's adding The Masked Singer to his roster in January. He's an activist, an aspiring academic and a businessman, among other things. To say the least, Cannon has done it all.
Newsweek spoke with Cannon about how he's sustained longevity in his career, his upcoming projects and his overall career goals.
This interview has been condensed for brevity.
You are a very busy man with a lot on your plate. How do you make time for it all in addition to downtime?
It is all time management, but I think I get more out of my 24 hours than the average person—that's because I don't sleep… It's just getting the most out off your day and loving what you do, ultimately. If it felt like work, then I think that's when the tiredness would be more apparent. Even when I'm tired, I'm still excited and loving everything that I do.
What are some of the challenges you've faced navigating the industry before getting to the point you're at now?
If I focus on TV for a second, people forget I do music. If I focus on my music, then people forget I do movies...When I focus on one thing, they forget about the other thing. I can't wait until one day, people can kind of step back and appreciate the grand scheme of me as just this overall entity, as opposed to compartmentalizing [me].
What's your overall career goal?
I've accomplished so much. I feel like giving people platforms and opportunities to express their art is super important to me. If you get to [the] grand scheme of the metaphysical concept of it, it's bringing happiness and joy. Whether that's providing opportunities, whether that's providing content...In every capacity, just making people happy is the goal.
You've helmed Wild 'n Out for years now, but what do you think has allowed it to be so successful?
It's content that's easily digestible but ultimately super important for the culture. You have so much fun laughing and enjoying the jokes and the music, you sometimes forget how much we are focused on inclusion, freedom of speech and the idea of embracing differences. In a world where everyone's really uptight and opinionated [and] it's the divided states of America, we're probably the only platform on television that brings every group together and shows how ridiculous society can be when it comes to stereotypes and labels because we make fun of all of that stuff.
Whose been one of your favorite guests on the long-running show?
Definitely Chance the Rapper because he loves the show so much and we're on point when it comes to messaging. What he stands for socially is the same thing we stand for socially. Then, even Kanye West, Snoop Dogg—those are some of my favorites as well. Those are my Top 3.
Aside from Wild 'n Out, one of your other current projects includes your role as chairman at TeenNick. What do you hope to achieve in your time with the company?
I remember being 17 years old. At that time, [I was] the youngest staff writer in television history. One day, [I thought] I'm [going to] have an office in the big corporate building and I'm [going to] run this place—I'm saying that at 17. In 2008, I put my little statistics, charts and presentations together on why I think I could handle the job. They gave me the opportunity...The rest is history.
You made a very honest Facebook post after leaving your hosting job with America's Got Talent. Was exiting this role an easy decision for you?
It was very easy to walk away from it. I don't miss it because it was confining in a way. I don't like anything that bogs me down or puts a label on me and it definitely did that….I miss the experience of the people, the talent, my coworkers—that was all. I don't do anything unless I enjoy it. I really enjoyed being with the contestants and watching people reach their dreams—that was fun. The actual bureaucracy and the work….I don't miss that.
You're set to be a part of another talent show, called The Masked Singer. What attracted you to this project?
They take what happens on that set so seriously about not letting the word out because it's a mystery show. They say, 'It's not a who done it, it's a who sung it.' You're wondering who is behind these elaborate, ridiculous costumes. It's the fun of the show. Obviously, a lot of these people have amazing voices. Some of these people have horrible voices. The idea [is] you're trying to guess what celebrity that is. You've got a little bit of Dancing with the Stars. You've got a little bit of The Voice. You've got a little bit of Halloween. It's truly probably one of the most fun shows I've ever been a part of.
To touch on your own music, I know you are managing artists and you've unveiled tracks recently. Do you plan on releasing a full-length album?
Model Music is coming, but it's more like a compilation thing….I released some mixtapes to get the fans excited and hold them over until then but we'll be releasing Model Music in the next couple of months. Up until this point, myself and all my artists been sprinkling stuff out there to let everybody know it's coming and then we're going to hit them over the head when it comes.
What inspires you musically?
Emotions...It's probably the only place I get to emote. Everything else is so strictly business. Everything is on the go. It's calculated and purposeful, but music isn't. If I'm feeling a [certain] way, I'll write a song about it… People allow you to emote in music. It's a great platform.
You've also made time in your schedule to work on getting your doctorate's degree. What encouraged you to go back to school?
That's the goal. First, I got to get the master's [degree] and all that stuff. I think my next stage in life is in academia. I want to be an entertainer of substance. I don't want to just be a guy with an opinion. That's why I went back and [ I want to study] specifically in the field of criminal justice and [the] administration of justice along with strategic and legal management in the school of communication. If I could bring those two worlds together and figure out how to take criminology and infuse it with the idea of how the media perceives, we can actually implement real change...I'm super grateful to Howard University for giving me the opportunity to go back to school.
What's one of your favorite projects you worked on over the course of your career?
Wild 'n Out. The only reason I say that is because it's the most consistent...Wild 'n Out has, kind of, really been my baby. It started as an idea. Now, we're selling out arenas. Packing 15,000 seaters a night. We're opening a restaurant on South Beach. The next one's going to be in San Diego, my hometown. To be able to say I opened a restaurant with my brand in my hometown...I never would've thought that was possible.
​