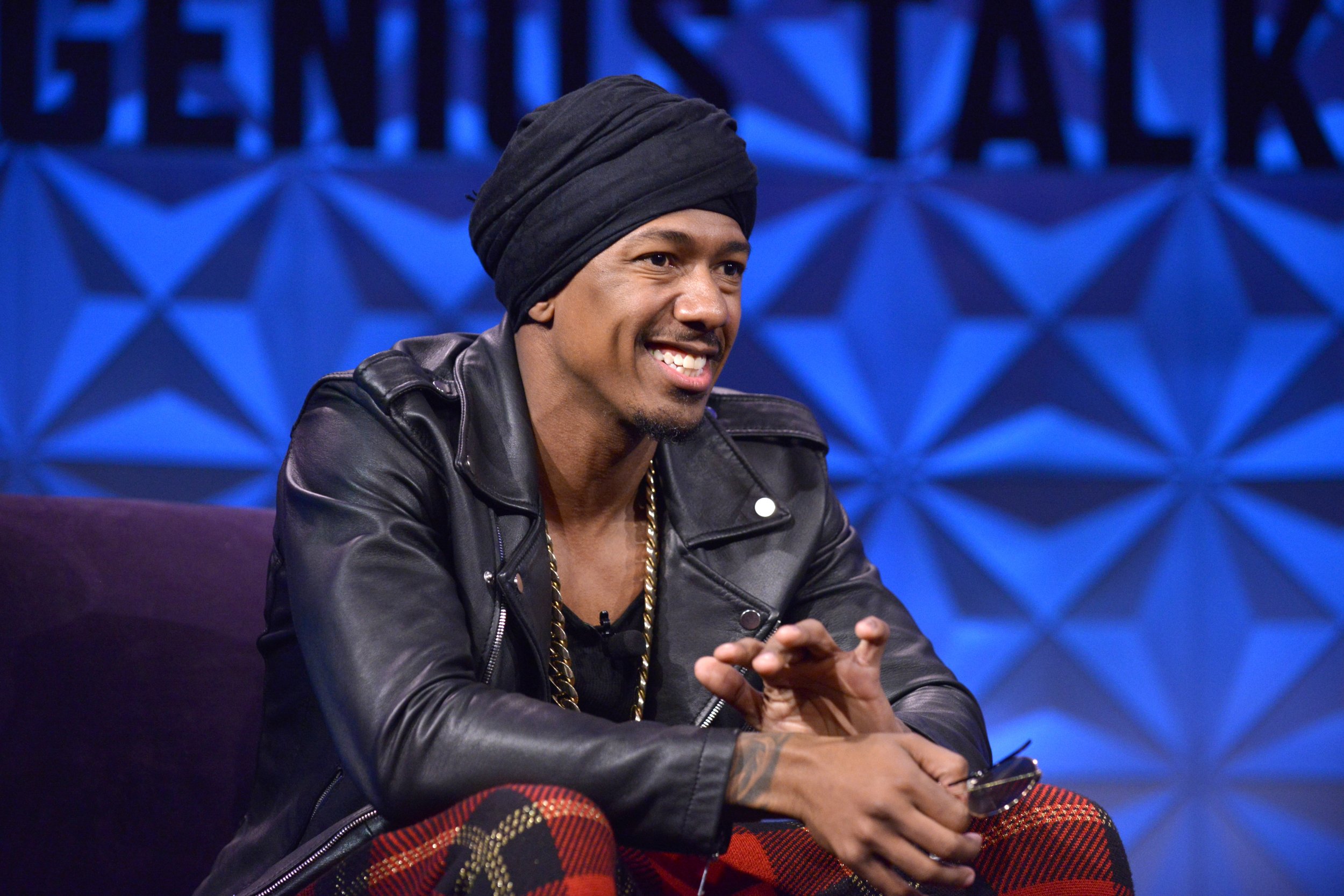 It seems like it's been lightyears since Ariana Grande and Pete Davidson were once engaged as the comedic actor has moved on to Kate Beckinsale. But Nick Cannon is here to remind fans of their former relationship while throwing slight shade at the pop singer in the process.
Cannon, 38, appeared on The Wendy Williams Show on Tuesday to discuss the day's "Hot Topics." One of the topics on Cannon's radar was Davidson's surprise relationship with Beckinsale, which he began by detailing his friendship with the Saturday Night Live star.
"Last night I was hanging out with my little brother, Pete Davidson. We was in Brooklyn," he said. "We were having some good conversation. We were having cougar conversations. I taught that young boy well."
As pictures of Davidson and Beckinsale graced the screen, Cannon explained how he's partially the reason for the new couple's formation. He also slightly dissed the 25-year-old "7 Rings" singer in the process.
"I will take credit for it. I'm the one who told him, 'Get you an older woman, man!' I said that. Leave them little pop stars alone! An old woman knows what she wants! She don't play no games! That's what I'm talking about. Get you somebody older," he said.
Cannon advice for Davidson isn't surprising since the America's Got Talent alum was married to Mariah Carey from 2008 to 2016. Carey, in fact, is ten years older than him.
The Masked Singer host has expressed his interest in older women before. In 2010, Cannon said on Lopez Tonight that he's always been "a little attracted to women that were a little older than" him and he had even lost his virginity "to an older lady."
Rumors about Davidson, 25, and Beckinsale, 45, dating first surfaced in January. Reports suggested the duo first connected at an after party hosted by Netflix following the 76th annual Golden Globe Awards. The pair seemingly confirmed such speculation on Friday when they were spotted holding hands upon departing Davidson's comedy show set in Los Angeles. According to People, the pair were reportedly heading for his hotel in Santa Monica.
Beckinsale's attraction to the much younger Davidson isn't shocking primarily due to the actress's past dating record. She dated 30-year-old British actor and comedian Jack Whitehall briefly in late 2018. She also dated standup comedian Matt Rife, who shares a 22-year age difference with the actress, for two months in 2017.
While Grande is very outspoken on social media, she's kept quiet on her ex-fiancé's new relationship. However, Grande has a lot on her radar as of late. Botched tattoos aside, the singer-actress is gearing up to release her fifth studio album Thank U, Next on Friday and she's up for two Grammy nominations on Sunday.