Who is Lauren Kitt? Nick Carter's Wife Posts About 'Taking Sides' Over Sexual Harassment Allegations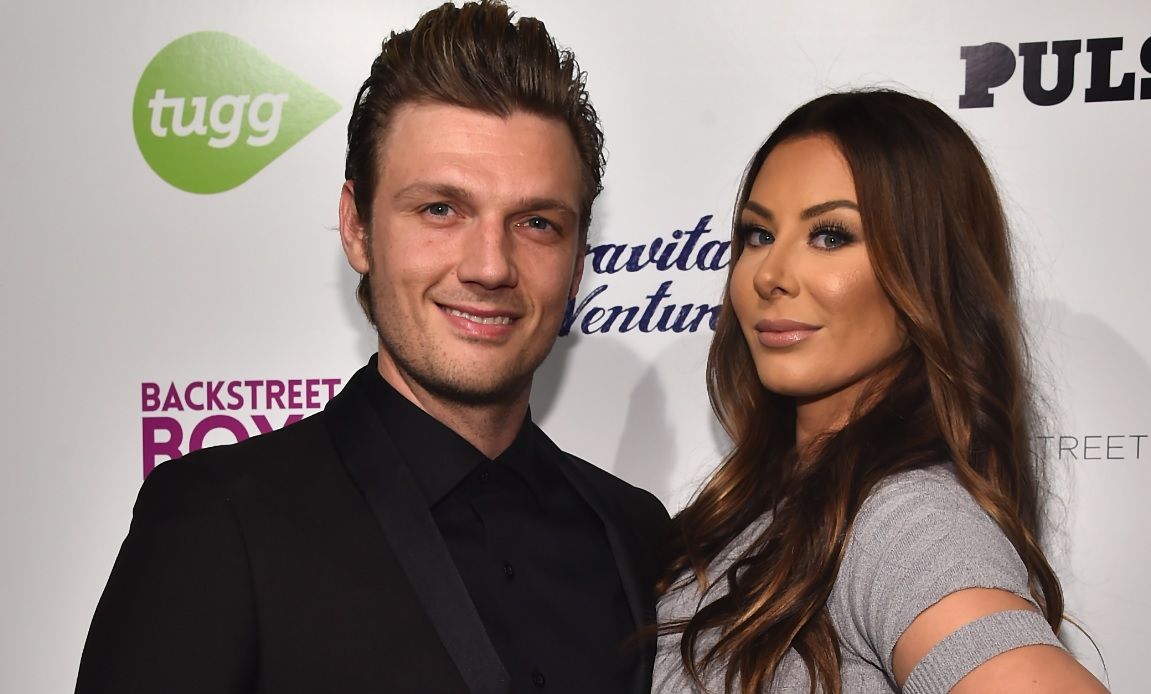 Before Backstreet Boys star Nick Carter was accused of raping former Dream singer Melissa Schuman, his wife Lauren Kitt retweeted a message about sexual harassment allegations. While Carter responded to the allegations, Kitt did not issue a public statement.
Her post was a retweeted from actor Michael Rapaport, which was originally written on Sunday. "I 500% percent don't support sexual harassment & I 500% don't support unproven sexual harassment. People taking sides sight unseen. Scarlet lettering Motherfuckers," he wrote. "Taking sides about accusations by people they will never make eye contact with or look up & fact check. GTFOH." The post was liked hundreds of times.
After dating for four years, Kitt and Carter got married in April 2014. Kitt is an actress and fitness guru. They starred on a reality TV show together, I (Heart) Nick Carter, which ran for one season. The series showed the issues they faced as a couple, including planning for the wedding. In April 2016, they welcomed their son, Odin.
On Wednesday, Schuman alleged Carter raped her in 2004. He said they had consensual sex.
"I am shocked and saddened by Ms. Schuman's accusations," Carter, 37, said, according to Variety. "Melissa never expressed to me while we were together or at any time since that anything we did was not consensual. We went on to record a song and perform together, and I was always respectful and supportive of Melissa both personally and professionally. This is the first that I am hearing about these accusations, nearly two decades later. It is contrary to my nature and everything I hold dear to intentionally cause someone discomfort or harm."
But Schuman told a different story, saying Carter raped her after she told him she wanted to save herself for her husband. "I felt scared and trapped," she wrote. "He was relentless, refusing to take my no's for an answer."
"I went limp, turned my head to my left and decided I would just go to sleep now," she continued. "I wanted to believe it was some sort of nightmare I was dreaming up."
The alleged rape, she said, ended her career in the music business. "I never did another showcase again after that and I quickly lost interest in pursuing a career as a recording artist," she wrote.
Schuman didn't press charges against the Backstreet Boys star because she was told he had the most "powerful litigator in the country."
Schuman's story wasn't the first time Carter was accused of rape. In police documents obtained by Radar Online in October, an unnamed victim said Carter and his friend forced her to perform fellatio at a house party in 2006.
Carter denied the allegations.
"The fact is that there was insufficient evidence to charge my client (or the friend for that matter), and therefore no charges were ever pursued by the District Attorney. Nick had no physical contact whatsoever with the woman, and definitely did not 'force her to perform oral sex on him' or 'insert his fingers in her vagina,'" the rep told Radar Online. "The woman fabricated the claims against Nick for one simple reason – she was hoping to extort money from him."