Nick Carter is the Target of a 'Fame Seeker,' Backstreet Boy Brian Littrell Says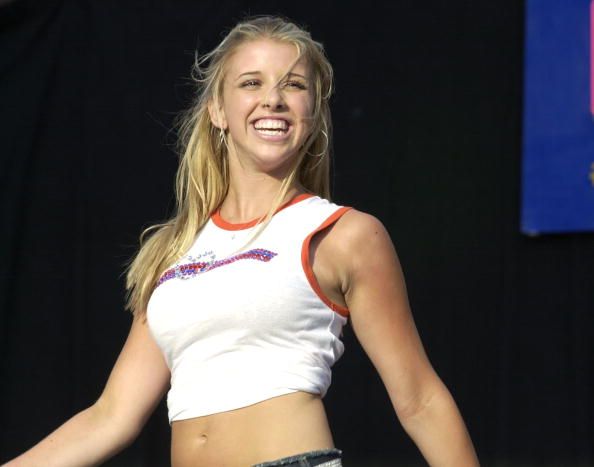 Backstreet Boys singer Brian Littrell said Nick Carter was targeted by a "fame seeker." The Los Angeles County District Attorney's Office is investigating a claim that Carter, 38, sexually assaulted Dream singer Melissa Schuman in 2002. She filed a police report in February.
"He has our full support," Littrell told TMZ Tuesday. "I can't make any public statement about it other than it's under investigation."
"This has been going on for a long time," Littrell continued. "Unfortunately, there are fame seekers that are out there and this situation. You know, he's been forthright and honest with us and we have to stand beside our bandmate. That's all we can do."
Schuman, 33, first wrote about the alleged assault on her personal blog in November 2017, a month after the #MeToo movement gained momentum.
She said filing the police report was empowering. "I thought it was an option I could no longer pursue. A huge thank you to RAINN for empowering me to take this step," she told Entertainment Tonight in February.
Schuman appeared on The Dr. Oz Show in November with a prepared statement for Carter. "I don't want anything from you," she said. "I wish you only the best. I don't want your money. I didn't do this to hurt you or your family. I did this for me because I needed this healing and I also came forward because I want to inspire other victims, other people who have been assaulted to come forward and know that they have a voice."
She confided in her manager at the time but was told Carter's lawyers were too powerful for her to press charges. "I was told that...I didn't have the money to pay for an attorney to essentially defend me, if [Carter] were to come after me," she said. "And then he was also just like, 'You know you're trying to build a name for yourself right now, everyone's going to call you fame hungry, that you're trying to use this to better yourself or get your name out there and at this point there's nothing we can do.'"
The alleged assault occurred in 2004 when Carter and Schuman were castmates on the made-for-TV movie The Hollow. Carter invited Schuman, 18 at the time, to his apartment in Santa Monica to "hang out."
"I felt scared and trapped," she wrote. "He was relentless, refusing to take my no's for an answer."
Carter released a statement in 2017 responding to Schuman's allegations that said he was "shocked and saddened" by her claims.