Deputy Prime Minister Calls for Investigation Into Westminster Paedophile Ring Murder Claims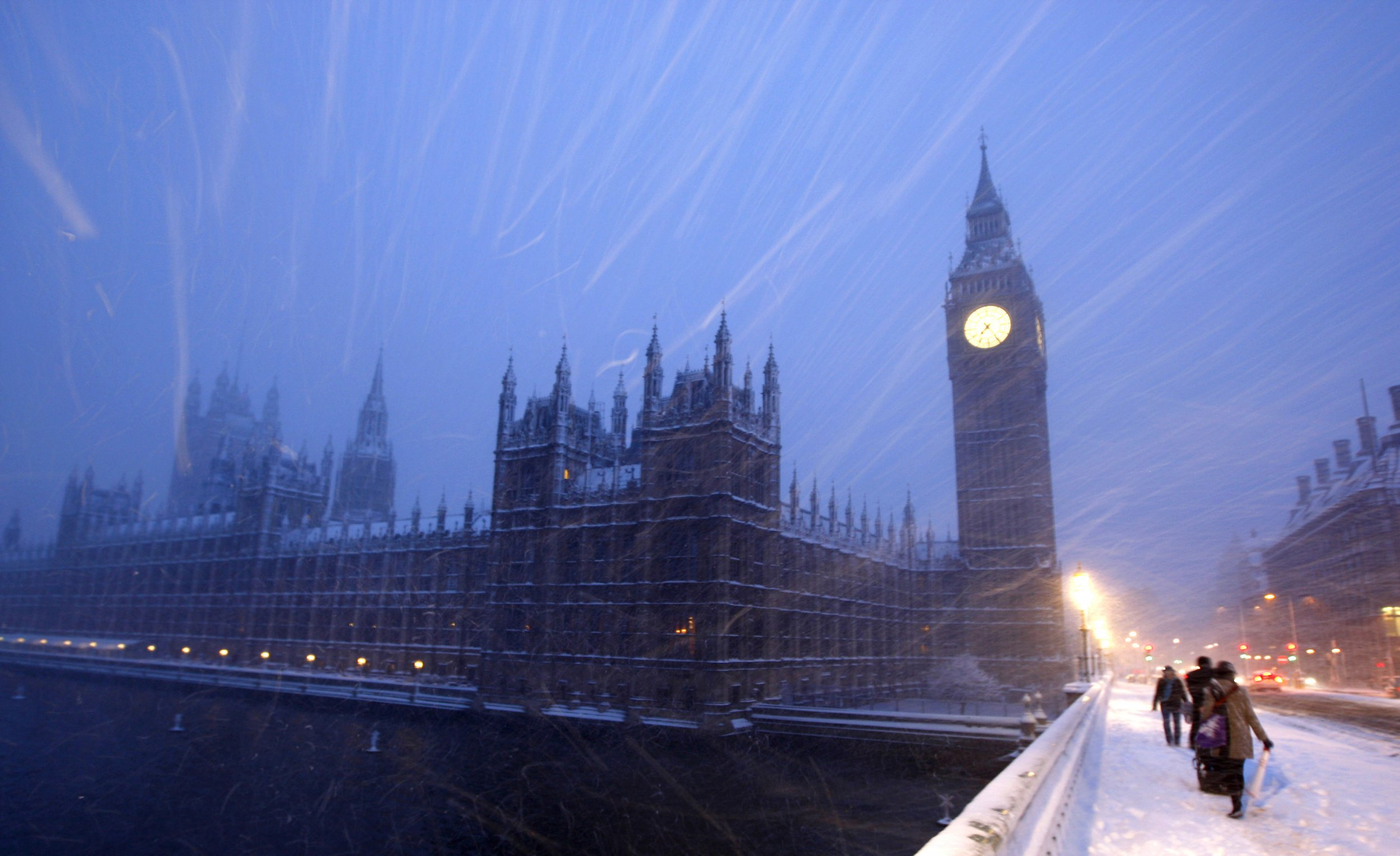 UK deputy prime minister Nick Clegg called for an investigation to be launched today into "grotesque" claims an eight-year-old boy was abducted and murdered at a guesthouse frequently visited by prominent public figures such as MPs, that was notorious for allegations of child-grooming and sexual abuse.
"We are in the early stages of really a reckoning with our past," said Clegg, speaking on LBC radio, "of things happening on a scale and of a gravity which just a few months ago would have seemed unimaginable and almost too horrific to contemplate."
The scandal has been growing over the past week after an alleged victim of abuse by the so-called 'Westminster paedophile ring' told the Mirror that he had seen a Conservative MP strangle a boy to death.
Yesterday, Vishambar Mehrotra, the father of Vishal Mehrotra, who was abducted and murdered aged eight, told the Telegraph that he had recorded an anonymous phone call from a male prostitute in the months following his son's disappearance in July 1981 saying that his son may have been abducted by "highly placed" paedophiles operating from the Elm Guest House in south west London.
When he took the recording to the police, they refused to investigate the claim because it implicated "judges and politicians".
"I recorded the whole 15-minute conversation and took it to police. But instead of investigating it, they just pooh-poohed it and I never heard anything about the tape again. The whole thing went cold." Mehrotra, a 69-year-old retired magistrate told the Telegraph.
Mehrotra said: "Now it is clear to me that there has been a huge cover up. There is no doubt in my mind."
Clegg said that the case was "serious" and needed to be investigated. "It is absolutely shocking that survivors of child abuse were not listened to," he said.
Four months after fragments of Vishal's skeleton were found in February 1982 in woods in West Sussex, police raided the Elm Guest House. The raid was widely reported at the time to be linked to the boy's disappearance, and among the dozens of people questioned, 30 were reportedly prominent public figures.
Police dismissed these reports as "nonsense" and newspapers were threatened with legal action by lawyers acting on behalf of the guesthouse if they persevered with their allegations.
In May 1983 the inquiry into Vishal Mehrotra's death was quietly wound up by the police, with Carole and Harry Kasir, the owners of the Elm Guest House, being fined £1,000 each and given a suspended nine-month sentence at the Old Bailey for "running a disorderly house".
There was no mention of the perverse source of their earnings nor the allegations from Vishambar Mehrotra.
Five years later Carole confessed to child protection officers that a nearby children's home had supplied children to the notorious guesthouse and gave the names of frequent visitors to the guesthouse.
Among those alleged to have been prominent visitors were Liberal MP Cyril Smith, the Soviet spy Anthony Blunt and the former British diplomat Sir Peter Hayman, all of whom are now dead.
On November 14 this year, a new strand of inquiry was launched called Operation Midland, investigating three murders linked to the same so-called 'paedophile ring' after the Metropolitan Police said detectives were made aware of allegations regarding "possible homicide" last month.
One alleged victim of the VIP paedophile abuse scandal told police earlier this month that he had witnessed a boy being strangled by a Conservative MP during a perverted sex game.
On another occasion, a boy of around 10 was deliberately run down and killed by a car being driven by one of his abusers, the man, now aged 40 claimed.
Speaking anonymously to the BBC but using the name 'Nick', the victim claimed to have given three-days of video-taped evidence to detectives.
Describing his abusers, Nick told the BBC: "They were very powerful people and they controlled my life for the next nine years."
"They created fear that penetrated every part of me, day in day out. You didn't question what they wanted, you did as they asked without question and the punishments were very severe."
According to Nick, the group was "very organised" and would arrange for chauffeur-driven cars to pick up boys, sometimes from school, and drive them to "parties" or "sessions" at locations including hotels and private apartments in London and other cities.
Whilst he has given the names of some of those he believes were involved to the police and the BBC, they have not been revealed due to the ongoing police investigation and further evidence needed to corroborate his account.
"They had no hesitation in doing what they wanted to do," Nick said. "Some of them were quite open about who they were. They had no fear at all of being caught, it didn't cross their mind."
According to Mehrotra, he had "hardly been contacted" by police in the years since his son's murder, including the past few months when witnesses have come forward reporting the murder of the three boys at around the same time Vishal vanished.
"It seems to me that it all adds up, so I can't understand why the police have again failed to get in contact with me. I think the revelations of Savile and others in recent months have opened up a Pandora's box. Hopefully everything will all come out soon," he said.
Chief executive of the child-abuse charity NAPAC Peter Saunders told Newsweek that he hoped a full-scale investigation would be launched into the allegations. "It seems beyond doubt that dreadful things, including murder have been perpetrated and that much has been covered up. As the outrages move closer to government so the panic will set in and I hope and pray that the inquiry that has been instituted will have the courage and the teeth to search for the truth," he said.
In July 2014, Labour MP Simon Danczuk called upon the former home secretary Leon Brittan to "share his thoughts" on what he thought had happened to a "dossier" of papers given to him by Tory MP Geoffrey Dickens in the 1980s that allegedly contained details of "paedophiles operating a network within and around Westminster".
Dickens, who died in 1995, had told his family the details were "explosive". However, soon after handing the files to Brittan they are believed to have gone missing.
In response to Danczuk, Brittan released a statement saying he had asked officials to report back to him if they "considered that any action needed to be taken by the Home Office" and to consider if a referral to the attorney general's department was appropriate.
According to Brittan, he did not recall hearing anything back from the officials or Dickens.
NSPCC chief Peter Wanless was commissioned by home secretary Theresa May in July to locate the 40-page missing dossier, but failed to do so.
However, following a meeting with the home secretary last week, Saunders told Newsweek that the charity believes the truth will be uncovered.
"We, survivors, feel confident that Theresa May is determined to get to the truth and in that respect she has our full support," he said.
Nick Clegg said today: "We are at an early stage of a reckoning with our past that is on a scale and gravity that just a few months ago might have seemed unimaginable and almost too horrific to contemplate. The task is to peel back the layers of deception that appear to have happened in the past."