Nick Cordero's Wife Opens up About Grief in Powerful Message to Fans
Amanda Kloots, the wife of the late Nick Cordero, has opened up about her grief in a heartfelt message to fans.
The Tony-nominated actor, known for his work in Bullets Over Broadway, Waitress, and A Bronx Tale the Musical, died Sunday aged 41 after a lengthy struggle with COVID-19.
He leaves behind his wife and their son Elvis, who was born in June 2019. This week, Kloots has been honoring her late husband on social media, hosting an emotional singalong tribute and sharing updates with fans.
On Thursday, the personal trainer candidly spoke about her grief in her Instagram stories.
"I've been doing this lately where I kind of just talk to Nick," she began.
"It's so funny because grief is such a weird thing and I've talked about everything else about this process so it feels oddly wrong not to talk and acknowledge my grief."
Kloots explained the loss sometimes "doesn't hit" her until she goes to bed, explaining: "I don't know if there's a right answer. I don't think there's a right answer to grief or how someone grieves. That's different for everybody."
She also revealed that she talks to Cordero about what happened to try and understand how to get through it and cope with her grief.
"I said to Nick. I was like, 'You know me. This is what I would be doing. I would keep going. I would keep moving. I would keep working.' I thought maybe that would make him laugh because I think he's listening.
"At the same time, it's so hard and when it does hit you, it's so hard. But I know that it's gonna get easier every day," she said.
Kloots used the opportunity to urge her followers to remain vigilant amid the coronavirus pandemic.
"I know we're all itching to get out and it's summer," she said. "I know. I know! But also just be safe. Wear your masks. Wash your hands. Social distance and just be careful. Get tested if you can. Get antibody tested if you can. Just be responsible. That's the only way that we will ever end this and that we will ever be able to move forward as a human race."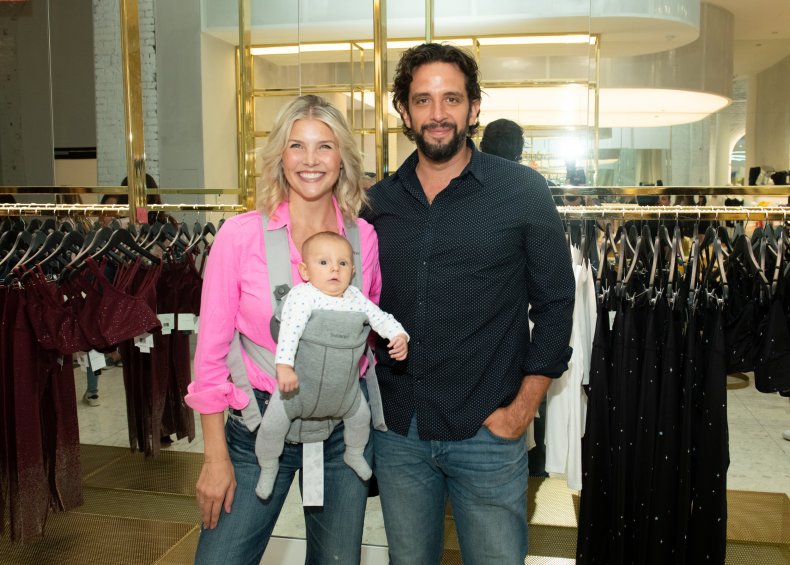 Musical theater star Cordero spent 91 days in hospital at Cedars-Sinai Medical Center in Los Angeles.
During his stay, he underwent a leg amputation, was given a temporary pacemaker, and was put into a medically induced coma. He was also awaiting a double lung transplant.
Leading figures in the entertainment industry have been mourning the star with Hamilton's Lin Manuel Miranda summing it up in a poignant tweet this week, writing: "Devastating. What a loss, what a light. Whole heart with Amanda and his family tonight."
This week, more than 25,000 people signed a petition to rename New York's Longacre Theatre after the late performer. Cordero's understudy in A Bronx Tale, Robert Neary, launched a petition on MoveOn.org to rename the theater the Nick Cordero Theater to honor his castmate and friend.