Bobbi Kristina Brown's Ex-Boyfriend Nick Gordon Dead at 30
Nick Gordon, the ex-partner of Whitney Houston's daughter Bobbi Kristina Brown, has been found dead at the age of 30. Gordon's lawyer Joe Habachy confirmed the news Wednesday but did not give a cause of death.
"My heart is heavy today after learning that my long time client Nick Gordon died at the young age of thirty. While I cannot speak to the specific circumstances of his death, I can say that it's been truly heartbreaking to have witnessed firsthand the total devastation that drug addiction has wreaked upon a group of young friends, all of whom were loved and had immense potential," Habachy told E! News.
"Despite all of the incredible challenges Nick faced over the last few years, I can honestly say that he worked hard to hold his head up and stay sober and that he genuinely wanted a happy, healthy life with his family more than anything else. My heart goes out to the family and friends Nick leaves behind and to any other families dealing with the losses and heartache caused by drugs."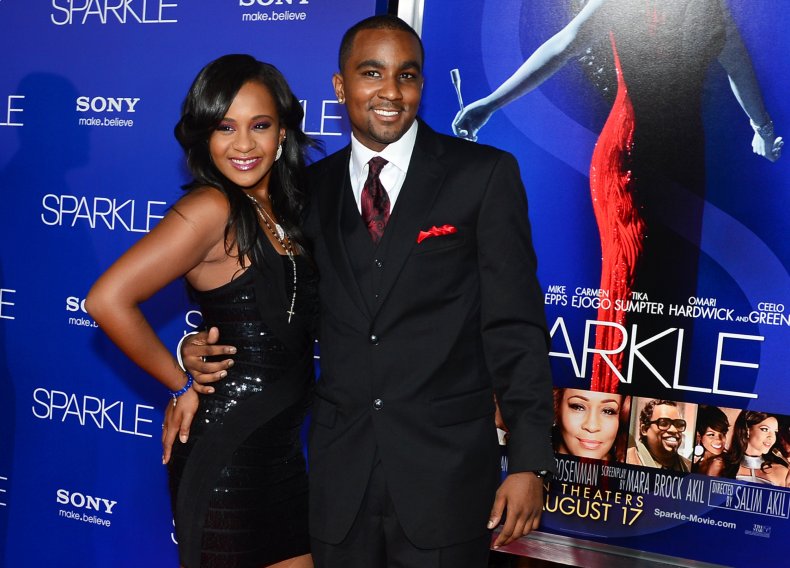 Gordon's death comes five years after Bobbi Kristina Brown died aged 22 in July 2015, six months after being found unconscious in a bathtub. Brown, the only child of Whitney Houston and Bobby Brown, died five years after her mother was found dead after accidentally drowning in a bathtub 2012.
Gordon had been taken in by Houston when he was younger, though never formally adopted. He called the singer "mom" and lived with Houston and Bobbi Kristina.
Following Houston's death, Gordon and Bobbi Kristina revealed they were in a relationship.
Gordon was ordered to pay $36 million to Bobbi Kristina's estate after a wrongful death lawsuit found him responsible for her death in 2016. No criminal charges were ever filed against Gordon, however.
The lawsuit claimed that Gordon had abused Bobbi Kristina and wanted to steal her inheritance. The suit claimed Gordon gave Bobbi Kristina a "lethal cocktail" of drugs before placing her face-down in the bathtub. Gordon's lawyers called the claims "slanderous and meritless."
Medical examiners could not rule exactly how Bobbi Kristina died. She had morphine, cocaine and alcohol in her body, an autopsy at the time showed.
Some of Gordon's last social media posts, dating back to 2017, were about Bobbi Kristina and Whitney Houston.
In February 2017, he paid tribute to Houston on the fifth anniversary of her death, writing: "Can't believe it's been 5years.. I miss you. I know you and Kriss are enjoying each other up there. RIH."
A month before that, Gordon wrote about Bobbi Kristina, writing: "You're the first thing I think about when I wake up and the last thing I think about before I go to sleep. I love&missyou RIH my angel."