Pink Floyd's Longest-Serving Officer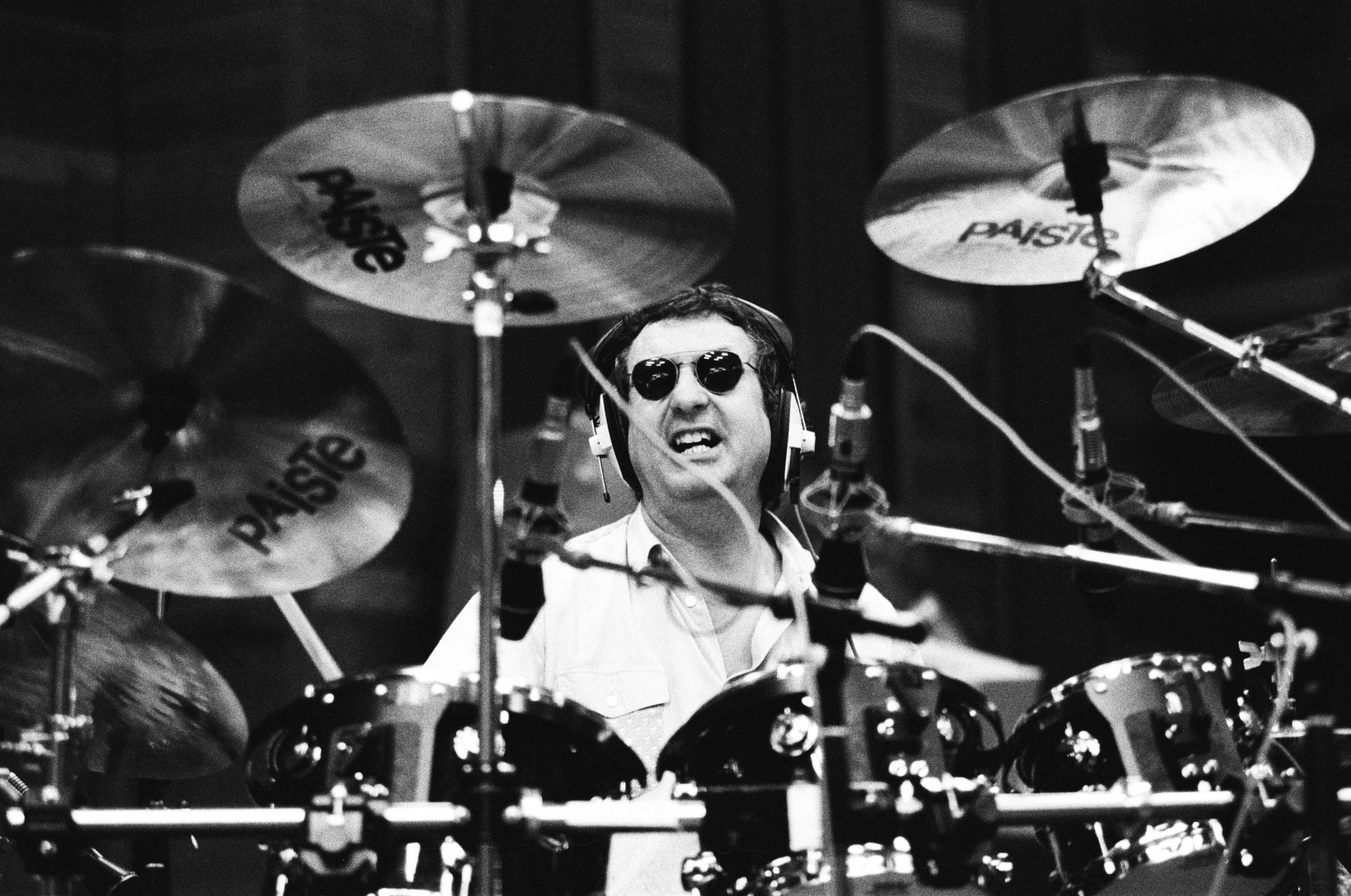 The man on the 35th floor of the Sony Tower is confused when I say I'm here to see Nick Mason.
He frowns at the altogether unfamiliar name. "M-A-S-O-N?" he asks, typing the letters into an employee directory. No, no, I explain. "He's not a Sony employee. From Pink Floyd." More confusion. "I'm here for an interview?" He smiles, making the connection between the name and the genial Englishman picking at pastries in a conference room down the hall.
You'd be forgiven for failing to recognize the longest-serving member of the most successful prog-rock act in modern history. Unlike David Gilmour and Roger Waters, drummer Nick Mason isn't a household name, and with his round, kind face and welcoming demeanor, he hardly looks like a rock star at all. Though his co-writer credits are formidable, he has never held any frontman aspirations. His most notable vocal turn on a Floyd track may well be the demon-voiced "One of these days I'm going to cut you into little pieces!" on 1971's "One of These Days." Mostly, he's the guy behind the drum kit, the one who lays down the unflappable 7/4 groove on "Money."
But on the eve of Pink Floyd's thoroughly unexpected 15th album, The Endless River, Mason has another accomplishment to his name. He's the longest-serving member of the band. Founding members Syd Barrett and Roger Waters left the group in 1968 and 1985, respectively, while the late Rick Wright spent years out of the band during the Final Cut era, and guitarist David Gilmour didn't join until the second album. Mason is the only one to have made it from the band's 1965 beginning to the end (which, he assures me, has arrived). He is the only human being to have performed on every Pink Floyd record.
"Yes, there's a medal ceremony later this afternoon," Mason jokes when I mention this accomplishment. He has an entirely logical explanation for his endurance. "I think drummers have to be a particular sort of animal," he tells me. "The fact of the matter is, I can't function on my own. I have to be part of a pack or a herd or whatever it is. No one's interested in the drummer going solo."
He laughs. "Roger on his own? Fine. David on his own? Fine. Me on my own? No." But still: He's the only founding member to have survived all the strife and remained in Pink Floyd. "Yeah, because I haven't left, if you see what I mean," he says, laughing. "But I think that's why. Outside the goldfish bowl is not where I need to be."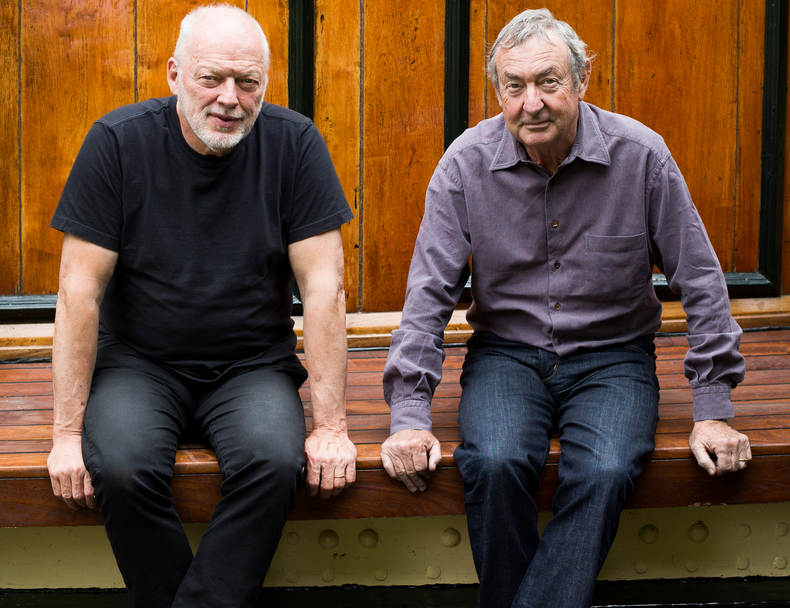 Though there's a torrent of press interviews ahead of him, Mason is cheery this particular Monday morning. It's refreshing to be able to talk about something new for once, the drummer tells me, "rather than running through ancient history." But exactly how much of The Endless River is new is up for debate. The album springs from material and recordings from long-ago sessions for 1994's The Division Bell. Engineer Andy Jackson began sifting through the material in the late 1990s, and then Gilmour brought on producer Phil Manzanera about five years ago to listen to more than 20 hours of recordings in search of bits that might make a record.
"With Phil, he distilled it again into more or less workable pieces," Mason says. "But it still wasn't looking like an album." The band briefly considered using the material as a soundtrack for the forthcoming sci-fi film Jupiter Ascending, then rejected that idea and brought in yet another producer, Youth. Then, about a year ago, Gilmour and Mason set about recording new parts and rerecording others, and a potential album began to take shape.
Even the band can't differentiate between old and new elements. But this is an album proper and not a set of rarities or leftovers, Mason insists. "This is the last album. It'd be awful if it felt like it was just the bits and pieces left over. [We] had to have something in its own right." That all came together recently. "It might sound silly, but this is the fast track, if you see what I mean," Mason adds with a smile. "The fact that it's out now has really all happened in the last nine months."
It does sound silly: The Endless River is the product of a creative process that took so long it assured that Wright, who died from cancer in 2008, would not be around to add to the material. Still, Wright's distinct playing and compositional weight pervade the record, which his surviving bandmates describe as a tribute to the late keyboardist. The result is sweepingly cinematic and almost entirely instrumental, as if the lush intros and overtures that weave through Division Bell mutated into a project of their own. (They did, sort of.)
There are also headier and foggier detours of the sort that have not appeared on a Pink Floyd album since the mid-1970s. Only the uncomfortably sentimental "Louder Than Words" contains lyrics. Written by the novelist (and Gilmour's wife) Polly Samson, they seem to be a send-off for a career that has not always been cordial: "It's louder than words / This thing that we do / Louder than words / The way it unfurls / It's louder than words / The sum of our parts."
And speaking of long-buried strife, with Wright gone there is another personnel issue that begs to be addressed: Why not involve Roger Waters in the record? Surely time heals most wounds, and if The Endless River is the band's last stand, then it is also a final chance for Waters and Gilmour to perform together again on a Floyd album. I ask if an invitation was ever extended to Waters, and Mason's answer is firm: "No. There wasn't." That was inevitable, Mason says, and here too he has a well-constructed and logical set of explanations prepared.
"First of all, the basis of all this is something we did with Rick [Wright] in '93, and I don't think Rick would have been at all happy working with Roger. It wouldn't have seemed right," Mason says. "This is presupposing Roger would have even been interested in doing it, which is not necessarily the case. But the other thing is that Roger is a great writer and because of what we had, there wasn't an opportunity for new writing. Roger would simply have been coming in to play bass. I can't see that being a comfortable position for him."
Lastly, the drummer explains, Waters has been busy touring and performing The Wall in its entirety. "I think that's what he is and what he does now. It would have been almost—it would have been slightly sort of suspect, I think. Going, 'Oh, it's the band back together again, Roger's here!'"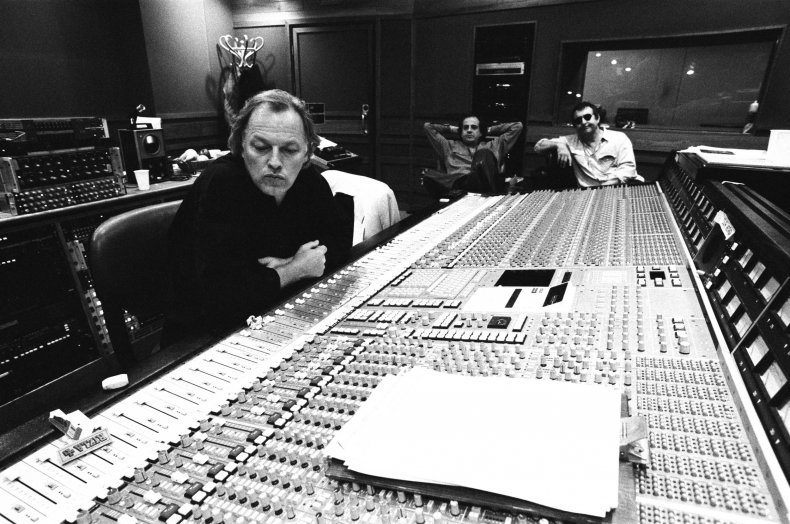 Nor was Waters much a fan of the other two Pink Floyd records produced by this lineup: He famously bashedA Momentary Lapse of Reason as "poor in general" and The Division Bell as "just rubbish." Critics weren't much kinder, particularly with the former, a shimmering, monstrously overproduced drowning of Pink Floyd textures in late-'80s recording techniques. Mason thinks both albums hold up well, though they dredge up unhappy memories of near litigation with Waters.
"I'm much happier with Division Bell," he confesses, "but Momentary Lapse is an album made under duress. I think we probably did a bit of overkill in terms of bringing people in to help out. It's not a favorite. But having said that, it was a great album to play live. I don't look back and think: disaster." At the time, Waters was trying to block the group from using the Pink Floyd name. Mason is glad they managed to carry on without him. "I'd invested, by then, 30-odd years of my life in it," he says. "I think we were entitled to have a crack at it."
When I ask which record is his favorite, the answer is nearly as unexpected: 1968's A Saucerful of Secrets. "I think there are ideas contained there that we have continued to use all the way through our career," he says. (Mason claims he hears echoes of Saucerful on Endless River, which fittingly has a track called "Autumn '68.") Plus, "I think [it] was a quite good way of marking Syd [Barrett]'s departure and Dave's arrival. It's rather nice to have it on one record, where you get both things. It's a cross-fade rather than a cut."
Maybe it's a refreshing choice because it's not overplayed beyond the point of reason on classic rock radio, but no: "As far as I'm concerned, the benefit is to be played as much as possible on anything."
At 70, Mason's not sure what's next for him. He has a few production assignments lined up and some charity recordings that need to be finished. He's also eyeing the possibility of a Pink Floyd anthology project to be focused on the band's earliest days. He still buys CDs and vinyl and enjoys some new artists, though "it never quite gets me as [when] you're 20 years old."
I ask who he's listening to. "I saw the Kaiser Chiefs play live quite recently and thought they were fantastic," he says. "A lot of good girls around—Kate Nash and people like that. Perhaps what's really sad is that there's as much great music around now as there ever was 40 years ago. It's just no one knows how to access it unless you're about 15 years old."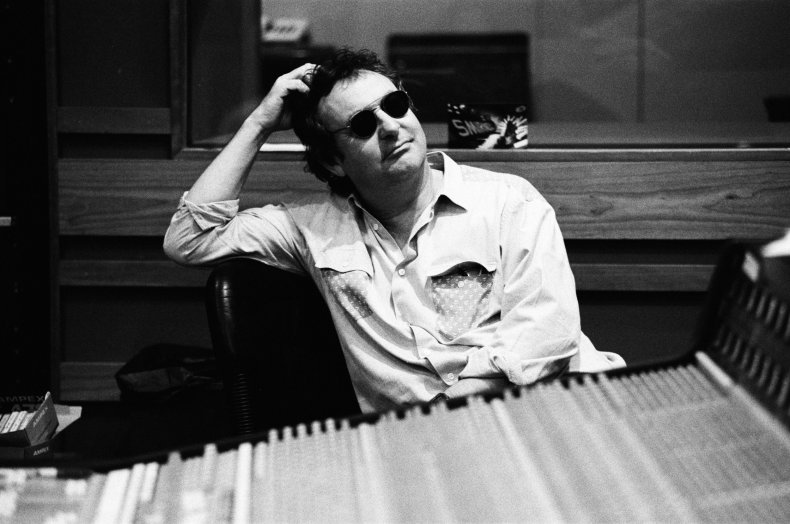 Mostly, Mason is looking forward to some free time. He'd love to tour again with the band, "but David said he doesn't want to do any more, and there's no way I could force it"—especially in Wright's absence. Still, The Endless River makes for a graceful enough exit, and Pink Floyd's only surviving founder has no regrets.
"I mean, of course, if [we] could do it all again, we'd probably be better at discussing things between us," Mason says. "Maybe Roger would have left earlier and been happier rather than going through the pain." But had that been the case, Pink Floyd would not have made the music it did in the late 1970s and early '80s.
"Sometimes you need strife in order to get the creativity to work," Mason reflects. "It's hopeless, saying we should have been four lovable mop-tops like the Monkees, having a great time."
Correction Appended: An earlier version of this story made reference to "the unflappable 7/8 groove on [1973 Pink Floyd track] 'Money.'" In fact, as a well-trained listener points out to us, "the time signature is actually 7/4 because the quarter note is what is getting the beat, not the 1/8th note." Newsweek regrets the error.