'Deadliest Catch' Star Nick McGlashan Dies at 33
Nick McGlashan, a star of the Discovery Channel's Deadliest Catch, died December 27 at the age of 33 in Nashville, Tennessee. A representative for the medical examiner's office in Tennessee's Davidson County confirmed his death, but offered no further comment due to an ongoing investigation. TMZ also reportedly confirmed McGlashan's death with his family. No cause of death has yet been given.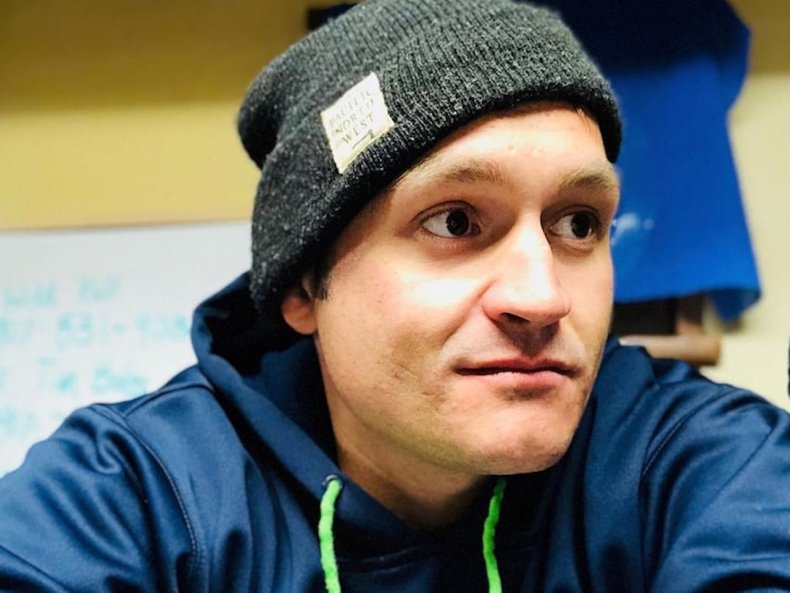 McGlashan's run on the hit reality show that documents crab fishermen lasted from 2013 to 2020, for a total of 78 episodes.
Nick's sister, Lydia, tweeted about his death late Sunday night. She wrote: "My brother nick passed away. This is the hardest thing I've ever had to go through. Please hold your loved ones tight."
A seventh-generation fisherman, McGlashan's life in crabbing began at the age of 13, and he went on to pilot the vessels Cape Caution and Summer Bay on Deadliest Catch. According to his bio on Discovery.com, he was named after his great uncle, who worked on the first boat rumored to have pioneered the U.S. crab industry, the Deep Sea, built in 1947. Among many other fishermen and crabbers in McGlashan's family was an aunt who was lost at sea when her boat sank in 1986.
For years, McGlashan publicly struggled with addiction to alcohol and drugs, which led to his suspension from part of Season 13 of the Discovery show, in order to attend rehab. Before becoming sober, McGlashan said he was drinking a half-gallon of vodka and shooting up with one gram of meth and two grams of heroin in a single day. After he cleaned up, he dedicated his life to helping others through their battles with addiction.
McGlashan's unexpected death is the second this year for a cast member from Deadliest Catch. In August, deckhand Mahlon Reyes died following a heart attack at the age of 38.
"Our deepest sympathy goes out to Nick's loved ones during this difficult time," Discovery said in a statement. "Nick came from a long line of crabbers and was known for his great depth of knowledge. He also had a sharp sense of humor even in the most difficult conditions. He will be deeply missed by all those who knew him."
McGlashan's final Instagram post was published on December 12. It contains a photo of a sunrise taken from inside a plane, which he captioned: "Be a sunrise in someone's life today."