Nick Rangos, Creator of a Beloved Pimento Cheese Sandwich, Dies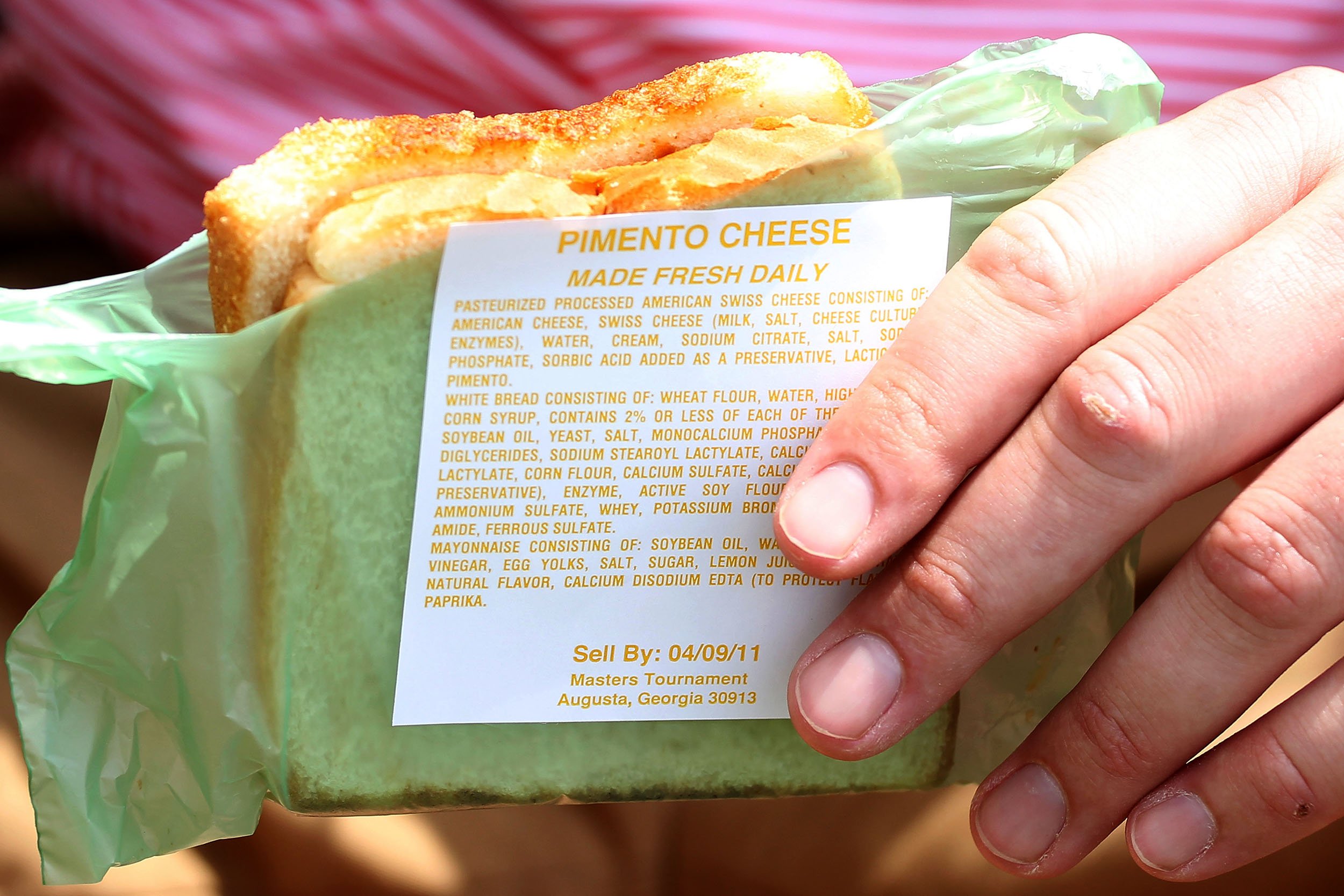 Nick Rangos is best known for creating Augusta National's pimento cheese sandwich, a dish so beloved that some salivate at the mere thought of it. He died this week in Aiken, South Carolina at the age of 86, the Aiken Standard reported.
More than 40 years ago, Rangos created two sandwiches for Augusta National, the club that hosts the Masters golf tournament: egg salad and pimento cheese. Not that the egg salad wasn't delicious, but the pimento cheese was clearly the superior of the two. The recipe was instantly beloved, but it was never shared with anyone. In the early 2000s, Rangos lost Augusta's pimento cheese business to Wife Saver, a local restaurant.
ESPN dug into the matter in 2013, after it was noticed that the sandwich had begun to taste different, declaring it was spicier, perhaps made with more mayo that left "soggy bread gummed up around a big blob of the spread."
According to ESPN, this is how the change went down:
For as long as people can remember, a man in Aiken, S.C., made and mixed the cheese himself. Ten or so years ago, the tournament decided to get Wife Saver to make the sandwiches. The old man, obviously mad about losing the business, refused to give the tournament the recipe. [Wive Saver's owner Ted Godfrey] began the monthslong search to re-create the spread.

'The cheese was a distinct cheese,' he says. 'It was more orange than most cheeses. I knew I didn't have the right cheese. We had cheeses and cheeses and cheeses. I can't tell you how many 35-dollar cases of cheese we'd been through.'
Godfrey had to contact Rangos's manufacturers to figure out the recipe. Eventually, he came up with the right concoction of pimento cheese, though Rangos never gave up his original recipe.
Then Godfrey lost Augusta National's business, as it moved concessions in-house. Godfrey, too, wouldn't give up his recipe. And now Rangos, who had the true original recipe, has died, taking it to the grave.
The Aiken Standard attempted to get Rangos's recipe in 2013, but he declined to share it, saying, "There's no secret to it." Of course, it seems there is one, but we'll just never know what that secret is.