Nick Viall Says He Isn't Dating Demi Burnett, Claims Neighbor Is Spying On Him In New Podcast Reveal
Nick Viall isn't comfortable with rumors that he's dating friend Demi Burnett.
The former Bachelor has been spotted at a series of events with Burnett, and even at Viall's home. But Viall spoke passionately about the rumors on his own podcast, the Viall Files, Wednesday, as reported by People.
"I'm pissed, I feel violated, it's not cool," Viall said of someone reporting Burnett's appearance at his home. In the podcast, Viall claimed someone from his apartment complex is likely leaking the details of his friendship with Burnett, which led him to feel his privacy was invaded.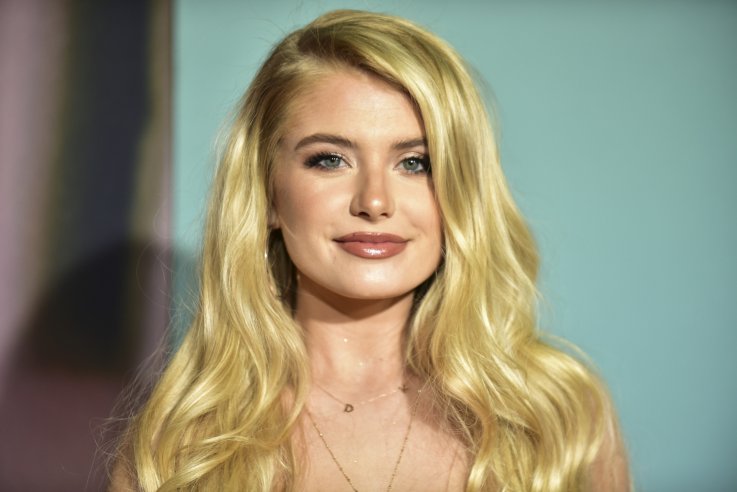 "I live with someone who is spying on me and going on Reddit," Viall said. "Apparently, everyone thinks I am dating Demi [Burnett]."
In the podcast conversation, Viall put the rumors to rest. "Demi is a close friend. She's a dear friend," he explained. "We've become very close, I care very much about her," he said, adding that they are "as close as platonic friends can be. Demi has, in fact, been to my place, as friends sometimes do go to each other's places."
He also said Burnett isn't the only one. "Only recently Demi has come to my place for the first time, so there was no tea to spill. And I don't have Bachelor friends come over very often. I don't hang out with—I feel violated."
Burnett is just off the heels of a breakup from her monumental Bachelor In Paradise relationship. Burnett and ex-girlfriend Kristian Haggerty were the first same-sex couple and engagement to ever air on the franchise. They announced a mutual split on Instagram on October 31.
While the pair revealed they'd ended their relationship, some fans felt their statement implied a possible reconciliation. "What has always been at the forefront of our relationship is love and care for one another," both women posted on Instagram. "Our priority is doing what is best for us. With a heavy heart full of love for one another we have decided it is best for us to take a step back from our relationship. We ultimately want what is best for us in the long run and for us right now, that means being apart and growing individually."
Viall was the runner up on two seasons of The Bachelorette, and ultimately became season 21's Bachelor. He did not find love on the series, though. He broke up with former fiance Vanessa Grimaldi in 2017, just five months after his Bachelor season aired.
Nick Viall Says He Isn't Dating Demi Burnett, Claims Neighbor Is Spying On Him In New Podcast Reveal | Culture