Nickelodeon Went Off the Air for Almost 9 Minutes to Support Equality and Share a 'Declaration of Kids' Rights'
Kid's television channel Nickelodeon showed solidarity with the Black Lives Matter movement on Monday by stopping traditional programming for nearly nine minutes. During the scheduled interruption, the channel broadcasted a message to children and families regarding mutual respect—an acknowledgement of the protests over police brutality and racial inequality that are happening throughout the United States.
"Nickelodeon is going off the air for 8 minutes and 46 seconds in support of justice, equality and human rights," the message read. The off-air time started at 6 p.m. ET on Monday.
The network also used its airwaves to share a "Declaration of Kids' Rights." Some viewers captured the moment on video and shared the message online via Twitter; the "Declaration" was also posted on Nickelodeon's Facebook page.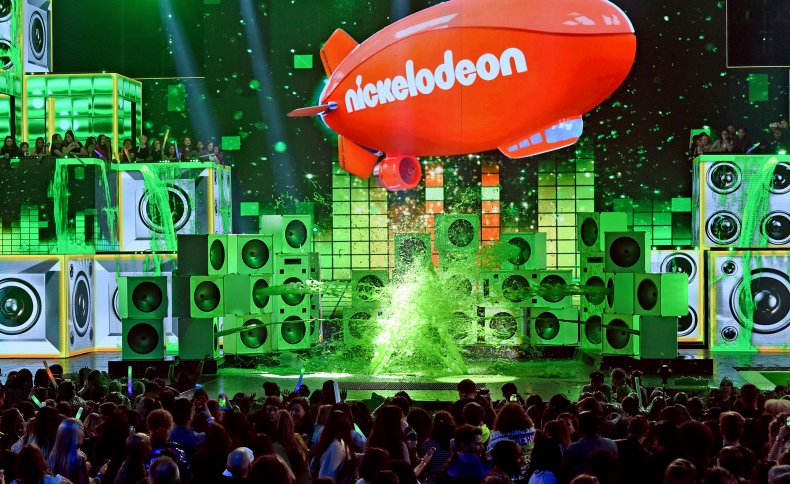 Nickelodeon's "Declaration of Kids' Rights" asserts that children should be treated equally regardless of the color of their skin and that they have a right to their own opinions. The full text reads as follows:
You have the right to be seen, heard and respected as a citizen of the world.

You have the right to a world that is peaceful.

You have the right to be treated with equality, regardless of the color of your skin.

You have the right to be protected from harm, injustice, and hatred.

You have the right to an education that prepares you to run the world.

You have the right to your opinions and feelings, even if others don't agree with them.
The network also apparently aired another, more provocative message that explicitly references the late George Floyd, the man whose recent death in police custody inspired the ongoing protests. That message features white text that reads "I CAN'T BREATHE" in all caps against a black background; the message runs for almost nine minutes and features audio of someone breathing. The text and the run time are both clearly intended to recognize the final words and moments of Floyd, who died after a white police officer knelt on his neck for nearly nine minutes. This broadcast aired on all Viacom channels, including Nickelodeon, MTV, VH1, Comedy Central and TV Land, according to Fast Company.
In addition, MTV told Newsweek the company partnered with Color of Change.
Social media users are split regarding the decision to air such a serious and emotional message on a children's channel. Some seemed offended by the decision, while others applauded Nickelodeon for trying to start a conversation among families.
"This had me standing up. Especially the 'I can't breathe' ad. Thank you for doing this," wrote Rachel Gardiner on Nickelodeon's Facebook post. "This IS the right platform. This is a scary time and riots are everywhere; we need to discuss these things with our children and they need to know about equality and their rights."
A Twitter user had an opposing viewpoint. "It's beyond wrong that was on a children's channel. That pushing death onto young children, it could be scaring," claimed @F1reFlow3r."
Newsweek reached out to Nickelodeon for comment on the decision to go off the air for these two messages, but was informed that the network's offices are currently closed to respect Blackout Tuesday. Nickelodeon is also practicing Blackout Tuesday on their social media accounts. This article will be updated with any further comments from Nickelodeon, if they come in once the network's offices are open again.